Gadget
Layanan Baru Meluncur di Bulan November, Controller Google Stadia Sudah Mulai Dijual
Hal ini dilakukan untuk mendukung fitur Buddy Pass yang dibundel dalam Founder's Edition.
Meski ada sejumlah hal yang harus dimatangkan, premis layanan cloud gaming seperti Google Stadia memang terdengar mengagumkan di telinga kita: siapa yang tidak mau bisa bermain game di mana dan kapan saja tanpa dibatasi perangkat? Platform game stream ini dijadwalkan untuk meluncur pada bulan November 2019, tapi kita sudah dipersilakan buat siap-siap menyambutnya.
Saat ini sang raksasa internet telah memperkenankan kita memesan bundel Founder's Edition Stadia di Google Store. Paket ini terdiri dari akses ke keanggotaan Stadia Pro, badge Founder's serta Buddy Pass yang memberikan Anda kesempatan untuk mengajak seorang teman buat menikmati konten-konten Pro. Dan demi mendukungnya, minggu ini Google juga mulai menawarkan unit controller Stadia secara terpisah.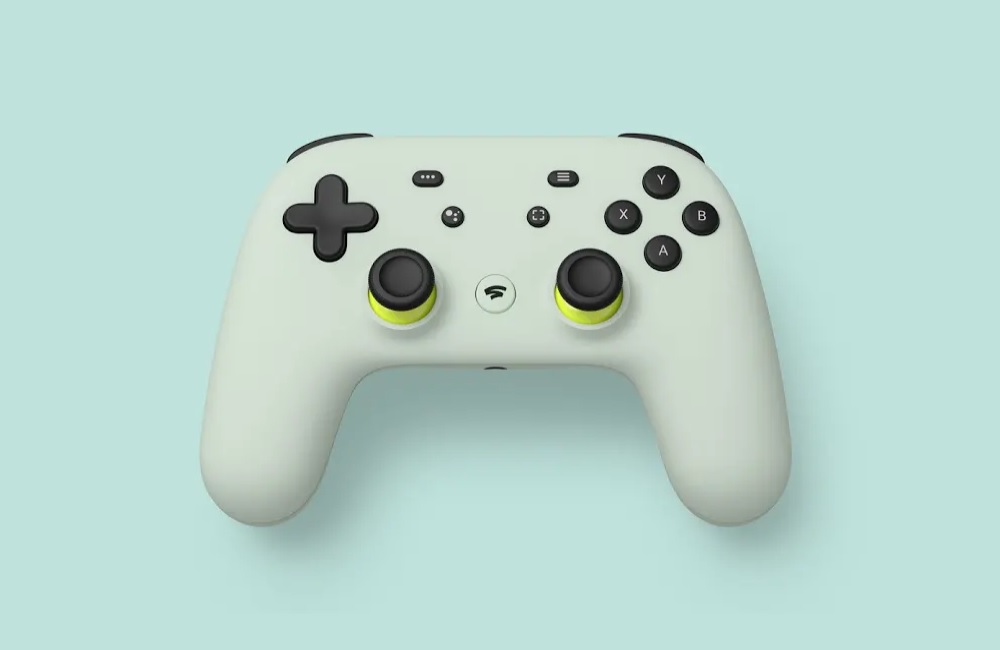 Controller Stadia belum bisa dikatakan revolusioner dilihat dari sisi desain. Bagi saya, Google malah mencoba mengambil bagian terbaik dari periferal-periferal yang sudah Anda. Bentuknya sedikit berisi seperti gamepad Xbox namun dengan penempatan tombol dan thumb stick simetris ala DualShock 4. Anda dapat memilih controller berwarna putih, hitam dan 'wasabi'.
Perangkat tersambung via Wi-Fi dan kita dapat memanfaatkan fungsi cross-screen untuk berpindah secara ringkas dari TV plus Chromecast ke PC dan smartphone. Tersedia pula tombol khusus buat mengaktifkan fungsi Google Assistant, memungkinkan Anda memasukan input suara via microphone terintegrasi. Di sana juga ada port headset 3,5mm dan sebuah tombol capture sebagai cara mudah menyimpan video dan screenshot.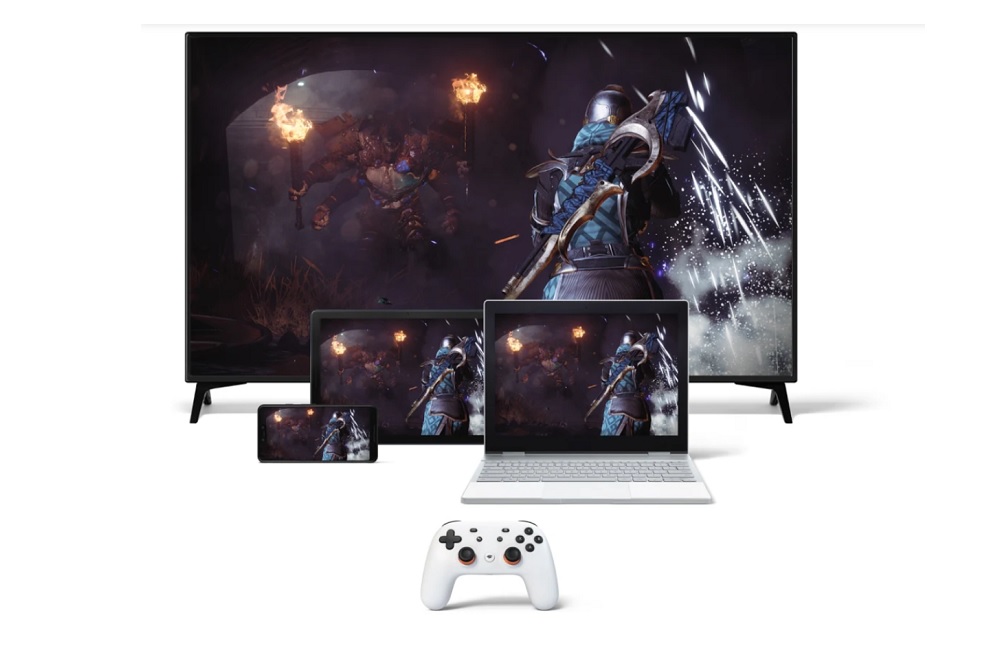 Perlu diketahui bahwa Anda tidak bisa segera mengakses Stadia begitu membeli controller-nya. Penawaran ini hanya ditujukan untuk mereka yang dipilih temannya buat mendapatkan Buddy Pass. Jika belum punya teman yang rela memberikan Buddy Pass, maka Anda perlu membeli Founder's Edition seharga US$ 130 - berisi akses ke Stadia Pro selama tiga bulan.
Ketika periode tiga bulan berlalu, Stadia Pro dijajakan dengan biaya berlangganan sebesar US$ 10 per bulan. Melaluinya, Anda dihidangkan koleksi permainan yang terus bertambah. Judul-judul pertama Stadia Pro yang segera dapat dinikmati meliputi Destiny 2, The Division 2 dan Ghost Recon Breakpoint. Anda juga disuguhkan opsi resolusi 4k di 60fps dan suara 5.1.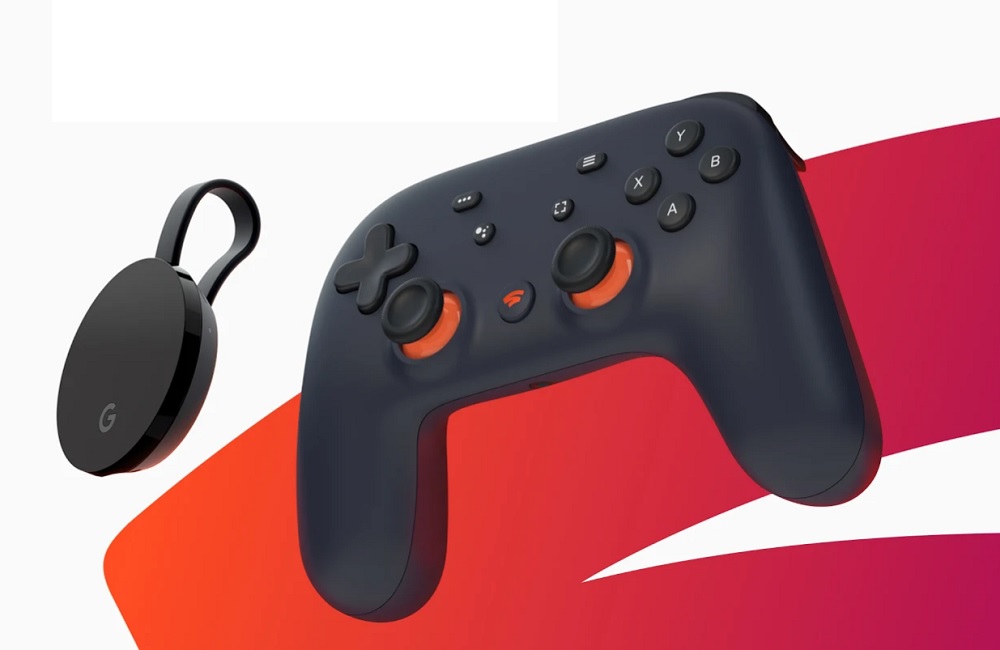 Jika Anda tidak mau menggunakan opsi Pro, versi dasar dari Google Stadia sendiri disajikan gratis dan secara dasar pengoperasiannya mirip seperti memiliki console atau PC: Anda harus membeli game terlebih dulu agar bisa memainkannya. Kualitas konten versi basic juga sama sekali tidak buruk. Permainan dijalankan di resolusi full-HD 60-frame per detik.
Controller Google Stadia bisa Anda miliki dengan mengeluarkan uang sebesar US$ 70.
Via TechRadar.
Are you sure to continue this transaction?
processing your transaction....