Lenovo Ciptakan PC Desktop Berwujud USS Enterprise Star Trek
Melihat komposisi hardware dan fitur-fiturnya, ia siap jadi perangkat gaming sekaligus alat penunjang kerja.
Yoga Wisesa - 28 September 2018
Ketika PC desktop pertama kali tersedia buat publik, mayoritas dari mereka punya penampilan yang polos dan membosankan. Zaman sudah berubah. Saat ini tersedia banyak pilihan case PC dari brand third-party dengan berbagai macam desain, namun untuk sebagian orang, tak ada yang lebih memuaskan dari membangun atau memodifikasi case sesuai visi mereka.
Komunitas atau turnamen modding case ialah tempat terbaik untuk menemukan desktop-desktop berdesain unik. Tapi gagasan ini ternyata juga menginspirasi sebuah perusahaan IT global buat menciptakan komputer personal berpenampilan distingtif. Di acara Lenovo Tech World Conference 2018, Lenovo memamerkan PC berwujud Starship Enterprise yang jadi primadona di film Star Trek.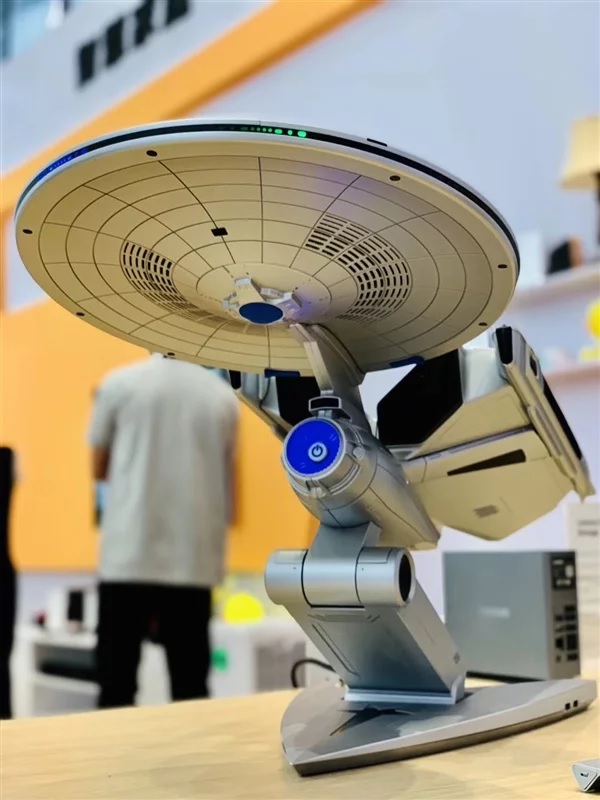 Rancangan PC bernama 'Titanium Enterprise' itu berkiblat pada rancangan USS Enterprise model NCC-1701 yang menjadi rumah bagi Kapten Kirk dan kawan-kawan di Star Trek: The Original Series dan Star Trek: The Motion Picture. Prhatian Lenovo terhadap detail memang luar biasa. Tim desainer memastikan garis-garis, lengkungan, dan tiap-tiap bagian di Titanium Enterprise menyerupai pesawat aslinya; memanfaatkan konstruksi logam untuk membangun tubuhnya, serta membekalinya dengan LED strip RGB.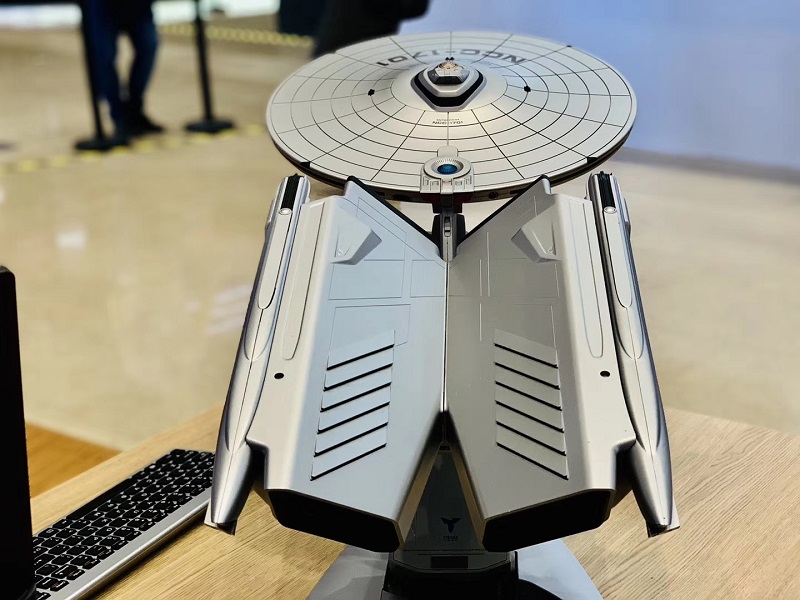 Namun mungkin Anda menyadari ada yang berbeda pada bagian mesip warp. Di sana, Lenovo menempatkan bukan satu, tapi dua kartu grafis Nvidia GeForce RTX 2080 8GB GDDR6. Di bagian bawahnya, tepat di tengah-tengah deflector shield, produsen memposisikan tombol power. Titanium Enterprise tersambung ke stand berengsel dengan kaki yang dibentuk menyerupai logo Starfleet, memungkinkan kita mengubah kemiringannya.
Fitur terakhir itu cukup esensial karena Titanium Enterprise dilengkapi pula dengan sistem proyektor pintar. Proyektor diletakkan di bagian atas dekat anjungan, bersembunyi dalam panel yang bisa dibuka.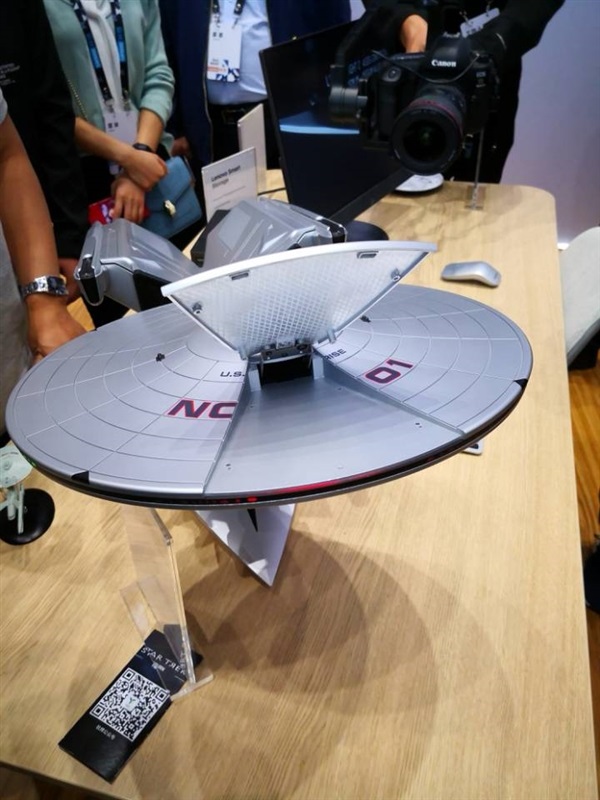 Selain sepasang kartu grafis high-end anyar Nvidia, Anda bisa menemukan sejumlah hardware mutakhir lain di dalamnya. Titanium Enterprise kabarnya diotaki oleh prosesor Intel generasi kesembilan yang telah di-overclock, lalu didukung pula oleh memori RAM DDR 4 sebesar 32GB, penyimpanan SSD M.2 t-terabyte plus sebuah hard disk 2TB. Selain itu, PC juga dibekali konektivitas fisik yang lengkap (saya melihat port USB di bagian kaki) serta Wi-Fi berkecepatan tinggi.
Hal paling menarik dari penyingkapan Titanium Enterprise adalah, ia bukan sekadar item pameran. Lenovo punya rencana untuk memasarkannya ke konsumen, meski belum diketahui kapan tepatnya PC bertema Star Trek ini akan tersedia. Harganya dibanderol di kisaran 元 15.000 sampai 20.000 atau kurang lebih US$ 2.180-2.910.
Via Digital Trends & Gizmo China.