Lenovo Gandeng Microsoft Hadirkan MS Office Home & Student 2019 di Laptop Baru
Pengguna langsung mendapatkan OS dan Office pada laptop Lenovo
Dimas Galih W. - 28 February 2020
Dalam membeli sebuah laptop, biasanya konsumen mengharapkan perangkatnya sudah terinstal segala macam aplikasi. Sistem operasi Windows merupakan yang paling sering diinginkan, sehingga dulu banyak sekali terjadi pembajakan. Ternyata, para vendor pun telah mengakomodasi keinginan para konsumen dengan menyertakan sistem operasi asli tersebut dan langsung terpasang pada laptopnya.
Ternyata, hal berikutnya yang diinginkan oleh para konsumen adalah hadirnya sebuah aplikasi Office. Tentu saja, karena hal tersebut dibutuhkan untuk bekerja. Dan untuk mengurangi pembajakan, Lenovo pun mengadakan kerja sama dengan Microsoft untuk menghadirkan Microsoft Office Home and Student 2019 langsung pada laptop-laptop baru.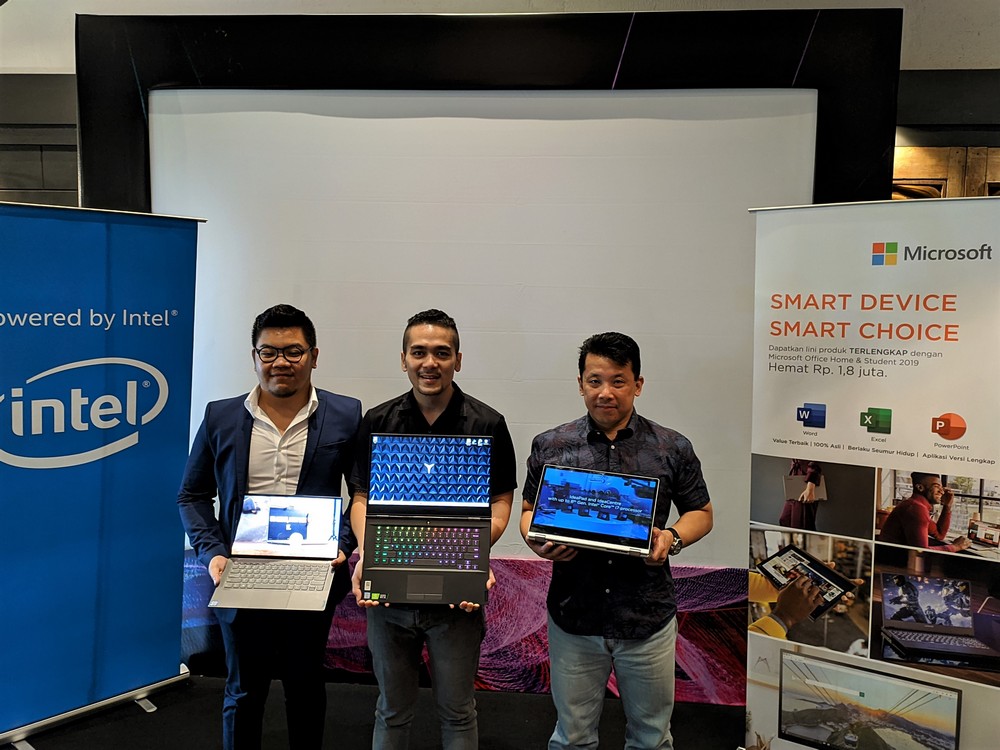 Sebenarnya, kerja sama ini sudah berlangsung cukup lama. Namun, baru pada tanggal 25 Februari 2020 lalu, bertempat di restoran Kembang Goela, Lenovo dan Microsoft mengumumkannya kepada para media.
Tentu saja, aplikasi Office yang telah terinstal langsung tersebut merupakan versi asli. Dan ternyata, lisensi yang diberikan adalah seumur hidup, bukanlah tahunan. Microsoft pun mengatakan bahwa jika dibeli secara terpisah, aplikasi Office yang satu ini memiliki harga jual Rp. 1.700.000an. Tentunya hal ini bakal menghemat pembelian laptop.
Microsoft Office Home & Student 2019 ini hadir pada setiap lini produk Lenovo mulai dari Lenovo Yoga Series (Yoga C940, Yoga C640, Yoga S740, Yoga S940), Lenovo Legion Series (Legion Y740, Y540, Y545, Y7000SE), serta seluruh lini Ideapad (Ideapad L340 Gaming, Ideapad S340, Ideapad C340, dan Ideapad S145).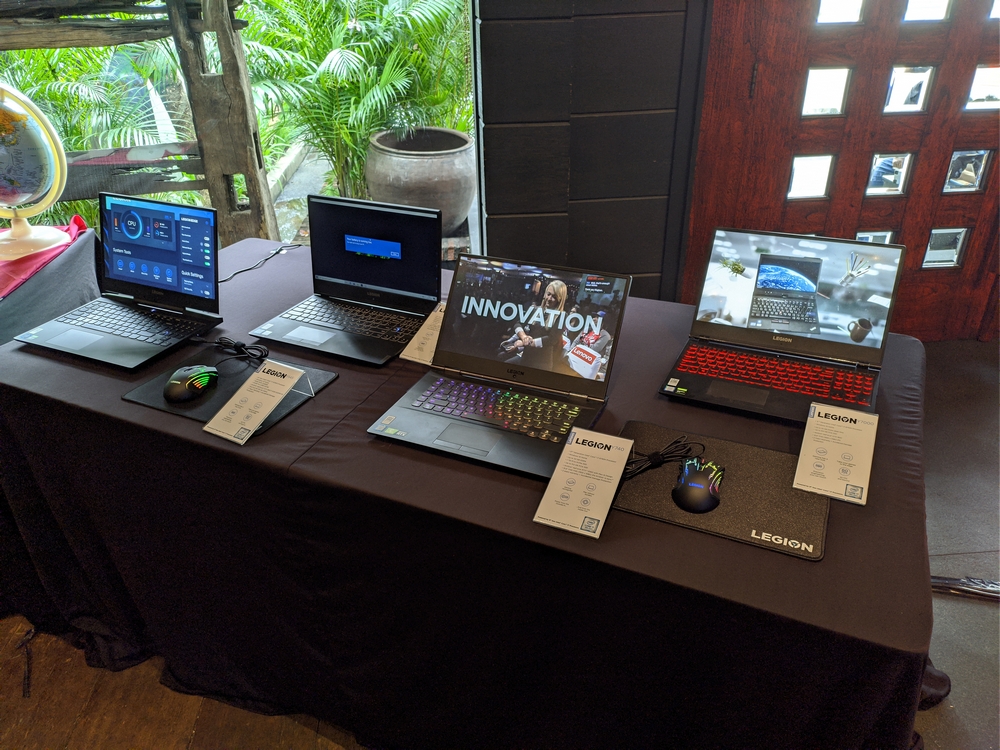 Saya pun menanyakan seperti apa lisensi dari Microsoft Office ini. Pihak Microsoft mengatakan bahwa setiap pengguna harus memiliki akun Microsoft. Setelah itu, lisensi ini bakal langsung aktif dan siap dipakai. Namun bagaimana jika laptop tersebut terkena malware dan harus dihapus?
Lisensi yang ada juga akan mencatat nomor seri dan jenis laptop yang dimiliki. Oleh karena itu saat mendaftarkan diri, semuanya akan langsung tercatat pada server Microsoft. Pada saat melakukan instalasi ulang, jika dilakukan pada laptop yang sama, tentu saja akan langsung bisa digunakan.
Lalu apakah lisensi ini bisa digunakan pada komputer lainnya? Tentu saja tidak. Hal tersebut dikarenakan server Microsoft akan dapat mendeteksi komputer yang digunakan. Jadi, lisensi tersebut hanya berlaku pada komputer yang digunakan, sampai perangkat tersebut rusak total.
Are you sure to continue this transaction?
processing your transaction....