Gadget
Lenovo Luncurkan Yoga 530: Berbasis AMD Ryzen 2
2 in 1 lipat yang bisa bermain game
Selama ini, perangkat 2 in 1 yang dikeluarkan oleh Lenovo dengan nama Yoga selalu menggunakan prosesor buatan Intel. Hal tersebut dikarenakan prosesor dari Intel memiliki sebuah lini yang memang memakan daya yang cukup kecil. Namun kali ini hal tersebut berubah.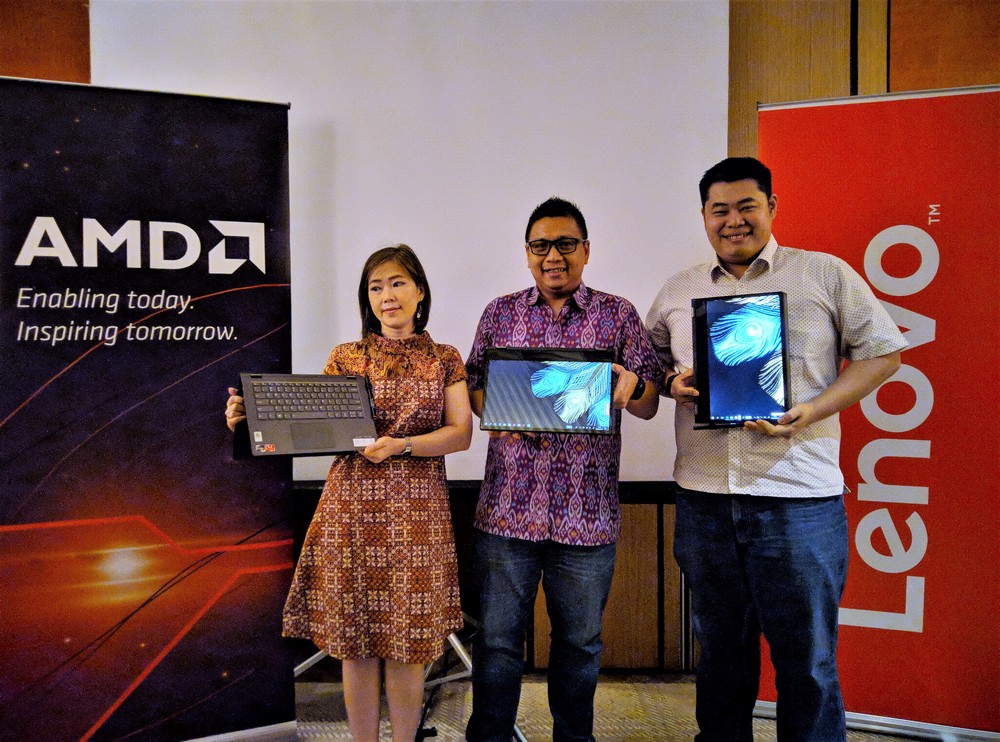 AMD selaku pemilik APU AMD Ryzen saat ini memiliki sebuah chipset yang memiliki Thermal Design Power (TDP) sebesar hanya 15 watt saja. Dengan arus sekecil itu, AMD sudah menyematkan prosesor Zen dengan graphics terintegrasi VEGA 8. APU tersebut adalah AMD Ryzen R5 2500U.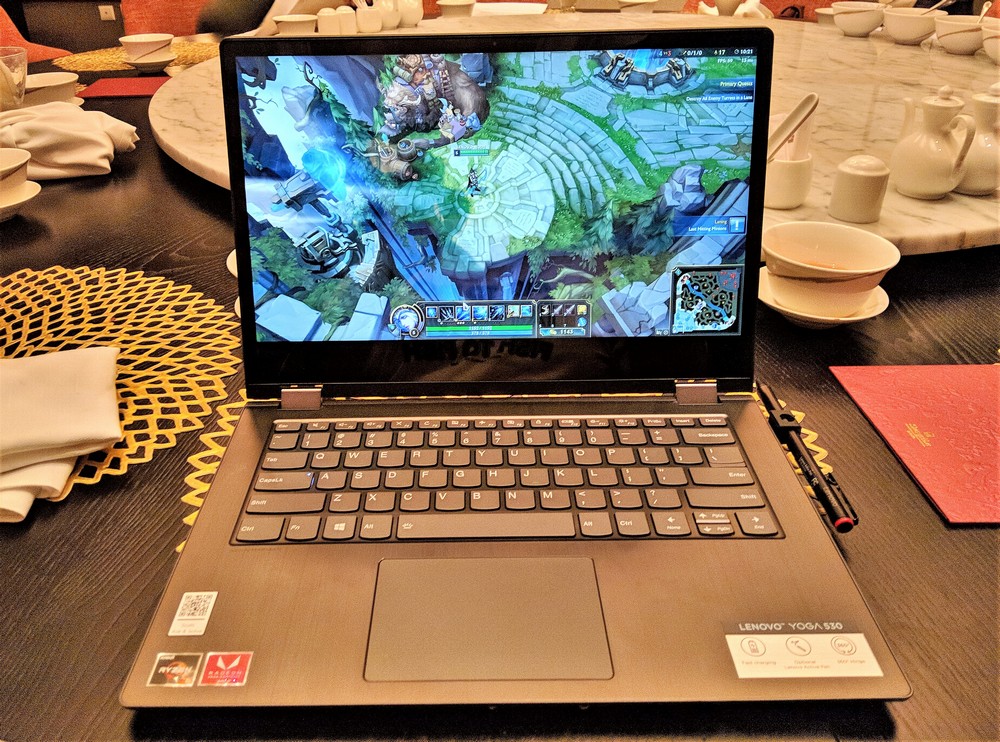 Laptop 2 in 1 dengan APU AMD Ryzen R5 2500U tersebut diperkenalkan oleh Lenovo pada tanggal 7 Agustus 2018 bertempat di Jia Resto Shangri La - Jakarta. Lenovo memberi nama Yoga 530 pada laptop yang satu ini.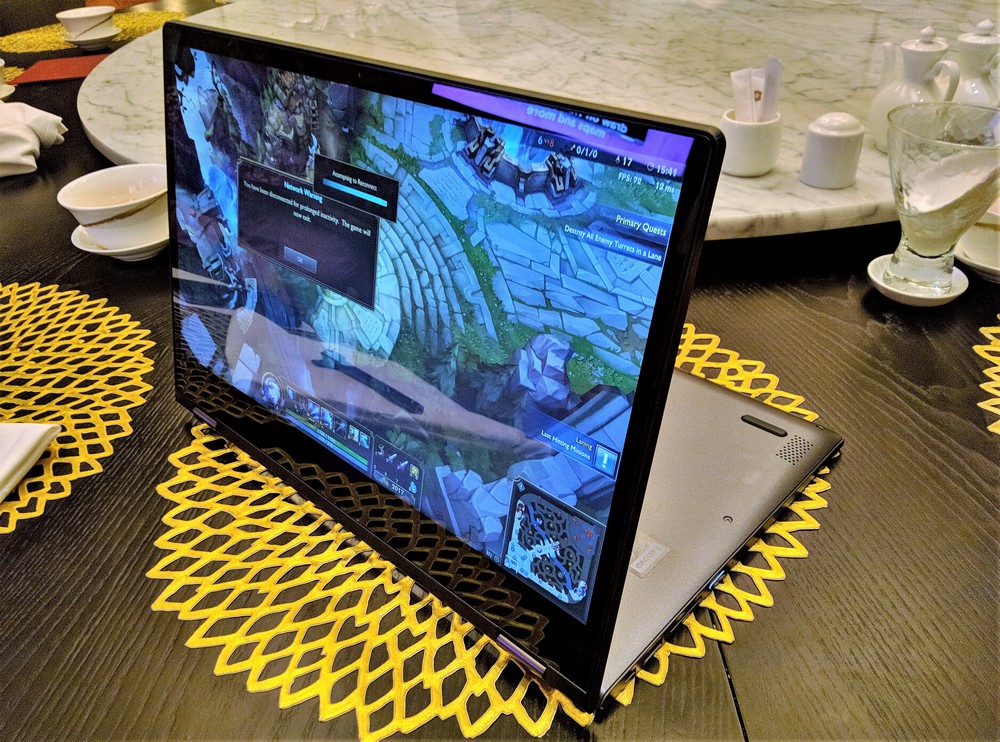 Sama seperti laptop 2 in 1 pada lini Yoga lainnya, Yoga 530 mampu dibuka hingga 360 derajat sampai belakang. Hal ini berarti bahwa Yoga 530 dapat digunakan dengan mode laptop biasa, mode stand dimana sisi keyboard menjadi penyangga laptop, mode tent yang berbentuk seperti tenda untuk digunakan saat menonton video, dan mode tablet yang memutar sisi keyboard sampai 360 derajat.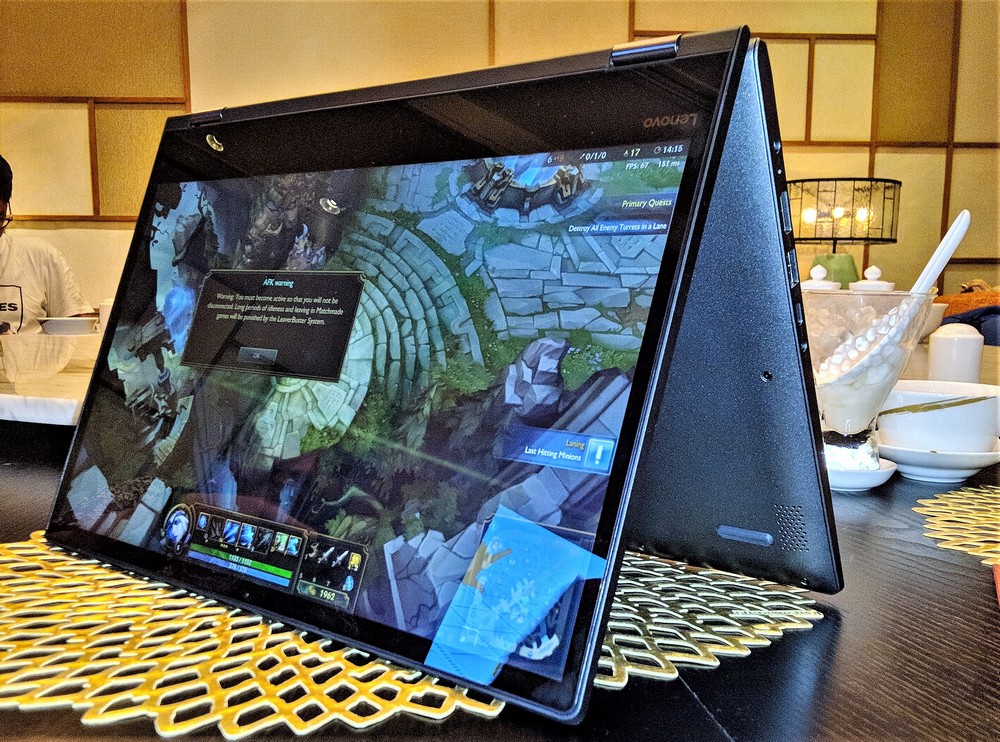 Engsel yang digunakan pada Lenovo diklaim mampu bertahan lama. Pihak Lenovo pun mengatakan bahwa sampai saat ini belum ada engsel/hinge yang rusak pada pusat servis Lenovo.
Yoga 530 memiliki spesifikasi lengkap sebagai berikut:
| | |
| --- | --- |
| Platform | AMD |
| Prosesor | AMD Ryzen R5 2500U 4 core 8 Thread 2,0 GHz Turbo 3,6 GHz |
| GPU | IGP AMD VEGA 8 |
| RAM / Storage | 8 GB DDR4 Dual Channel / 256 GB SSD NVMe |
| Layar | 14″ FullHD IPS |
| Bobot / Dimensi | 1,6 kg / 328 x 229 x 17,6 mm |
| Baterai | 46,8 Whrs Fast Charging |
| Harga | Rp. 11,799,000 |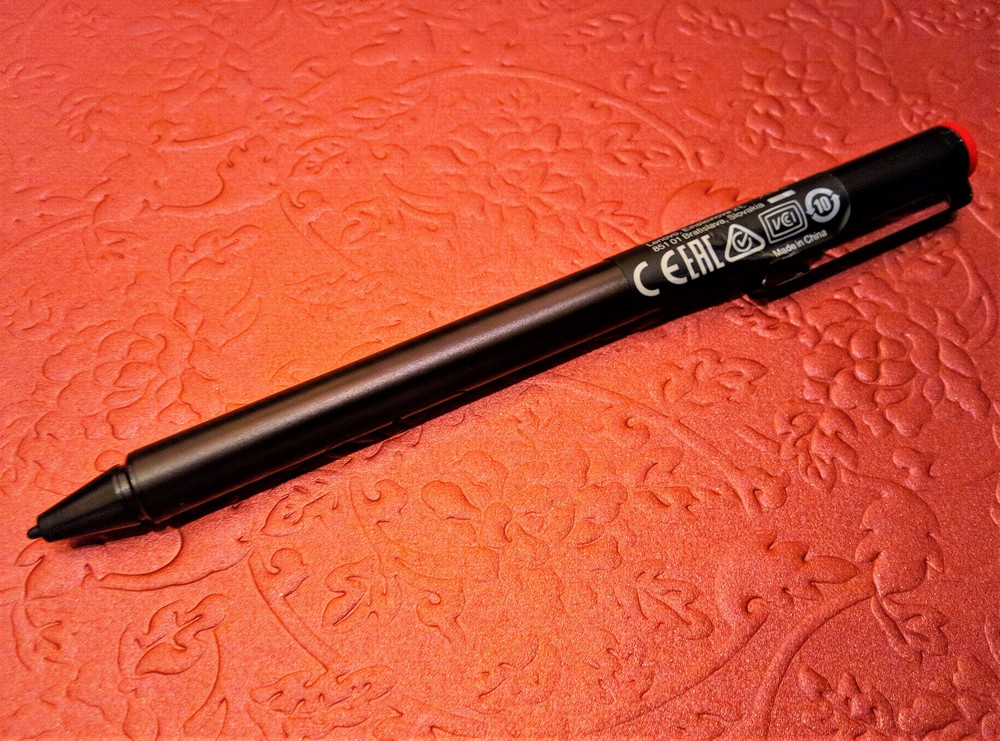 Lenovo Yoga 530 juga memiliki sebuah stylus dengan nama Lenovo Active Pen. Sayangnya, pena ini dijual secara terpisah. Pena ini mampu mengemulasi sebuah pulpen dan bisa menggambar pada layar dengan menggunakan fasilitas dari Windows 10 yaitu Windows Ink.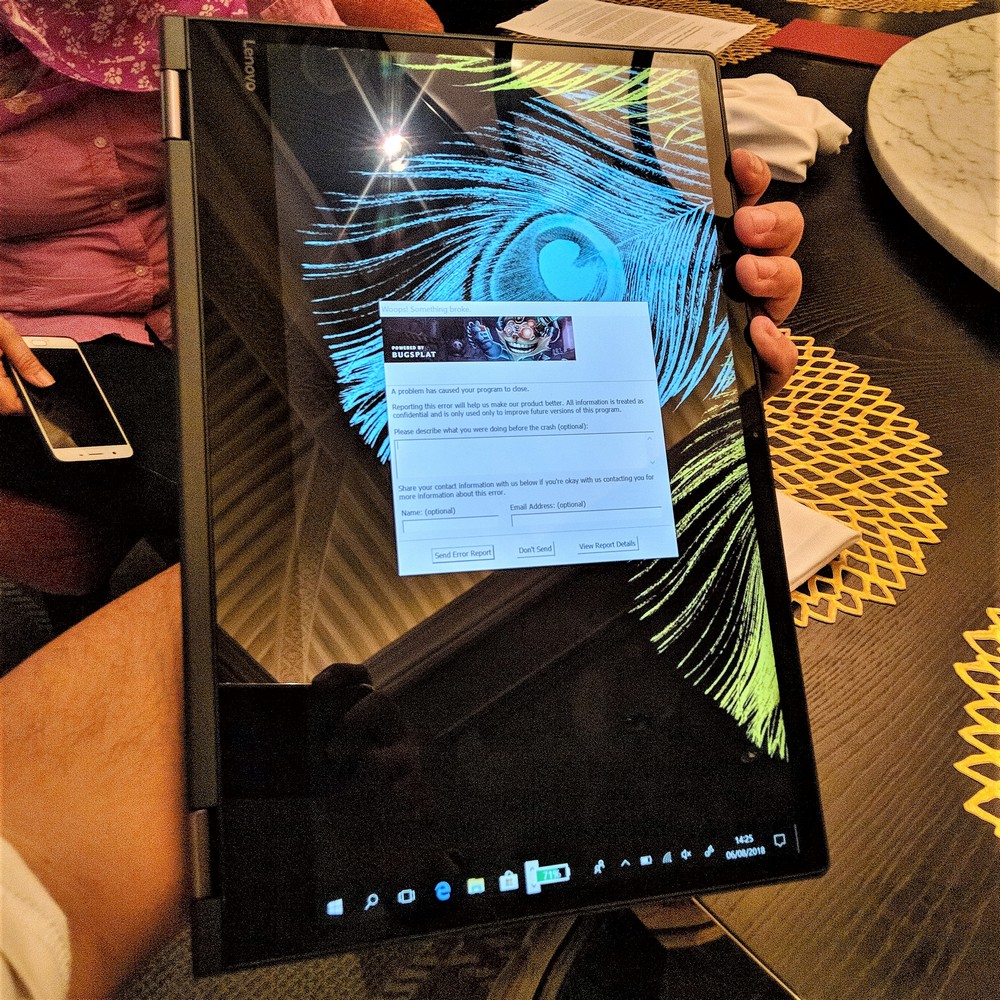 Gaming Laptop?
Saat di wawancara, Deddie Sionader, 4P Manager & T1 Tablet Lenovo Indonesia mengatakan bahwa Lenovo Yoga 530 bukanlah gaming laptop. Hal itu dikarenakan dengan nama Yoga, sebuah laptop tidak diciptakan untuk khusus bermain game, tetapi merupakan sebuah 2 in 1 saja.
Jika sebuah laptop dipasarkan untuk bermain game, maka nama dari perangkat tersebut akan disebut Legion. Namun, Deddie mengatakan bahwa Lenovo Yoga 530 merupakan sebuah 2 in 1 yang dapat digunakan untuk bermain game.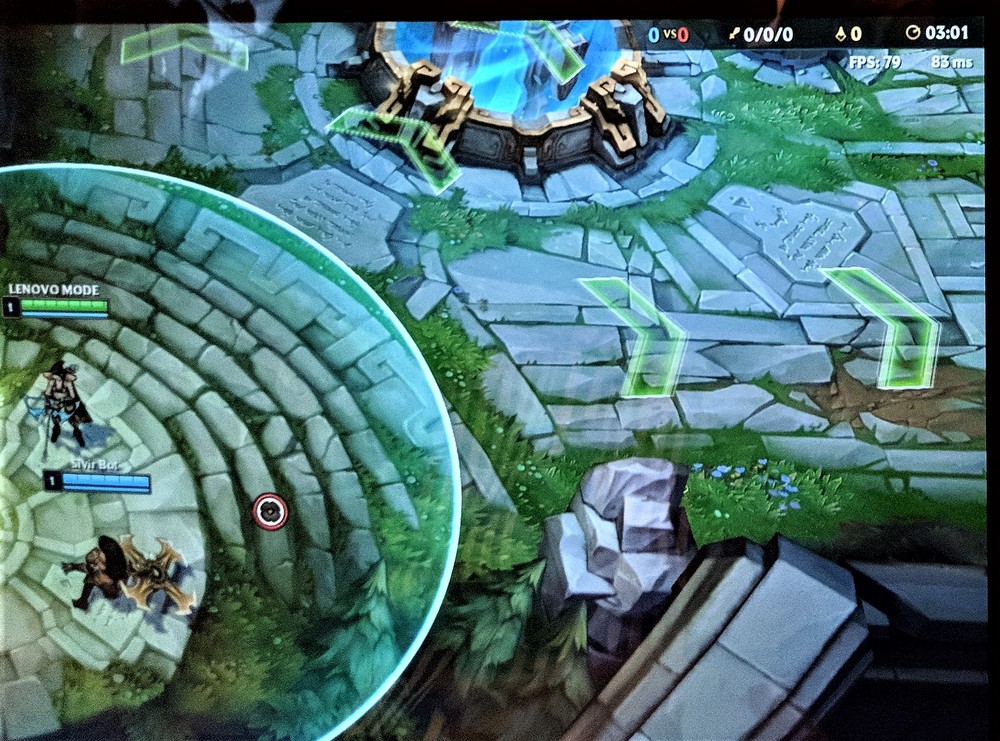 Saat dicoba menggunakan Yoga 530 untuk bermain game League of Legend, laptop yang satu ini ternyata mampu menjalankannya pada frame rate yang cukup tinggi. Saat bermain, frame rate berada pada 70-99 FPS. Hal tersebut cukup baik mengingat laptop yang satu ini didesain bukan untuk bermain game.
Laptop tersebut juga tidak terasa panas saat bermain game League of Legend. Saat bermain pun, laptop tidak ditancapkan ke adaptor sehingga permainan berjalan saat menggunakan baterai. Dengan klaim baterai yang panjang serta bobot yang cukup ringan, tentu saja membuat penggunanya bisa bermain di mana saja.
Are you sure to continue this transaction?
processing your transaction....