Lenovo Perkenalkan 3 Laptop Gaming Baru: Salah satunya Ideapad!
Menjual dengan versi AMD dan Intel
Dimas Galih W. - 8 June 2020
Masa pandemi COVID-19 sepertinya tidak menyurutkan niat Lenovo untuk meluncurkan perangkat gaming mereka. Hal tersebut pun diwujudkan dengan meluncurkan tiga buah perangkat gaming untuk para pengguna mainstream. Acara peluncurannya sendiri dilaksanakan pada acara bertajuk "Lenovo Sneak Peek" pada tanggal 3 Juni 2020 secara streaming dengan menggunakan Zoom.
Lenovo justru memanfaatkan pandemi, di mana banyak orang yang melakukan kerja dari rumah. Mereka pun membutuhkan perangkat dengan kinerja yang tinggi untuk bekerja dan bahkan bermain. Solusinya, Lenovo memperkenalkan Ideapad Gaming 3i, Legion 5i, dan Legion 5.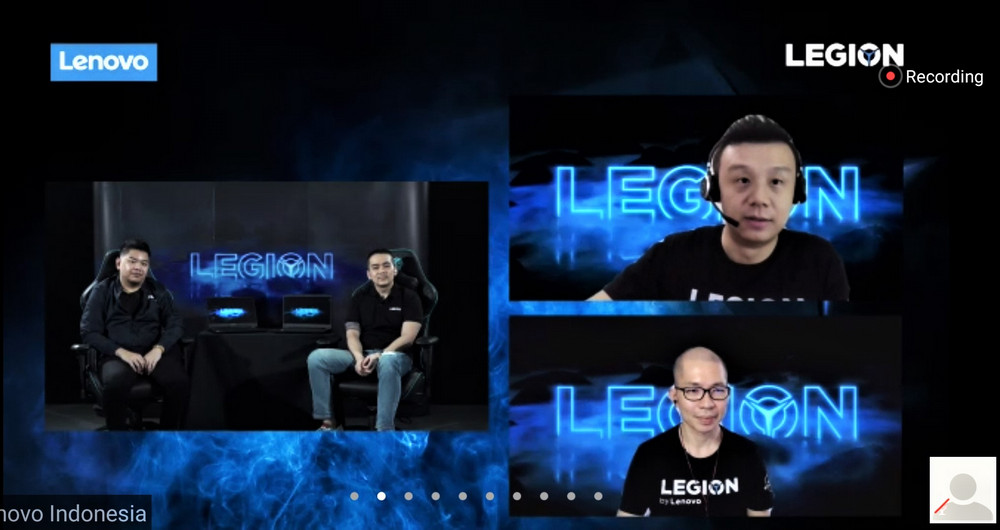 Lenovo pun juga sudah mengganti nama seluruh lini gaming-nya dengan lebih mudah diingat. Saat ini, Legion tidak lagi menggunakan nama Y, namun memakai angka 3, 5, dan 7 sebagai penanda kelas yang dituju. Kelas 3 ditujukan untuk entry level gaming, sedangkan seri 5 untuk mainstream gaming.
Ideapad Gaming 3i masuk ke dalam seri 3 yang ditujukan untuk para entry level gaming.  Ideapad Gaming 3i memiliki standarisasi militer yang membuatnya menjadi kuat. Layar pada laptop ini memiliki refresh rate 120 Hz. Warna yang dikeluarkan adalah Chameleon Blue serta Onyx Black.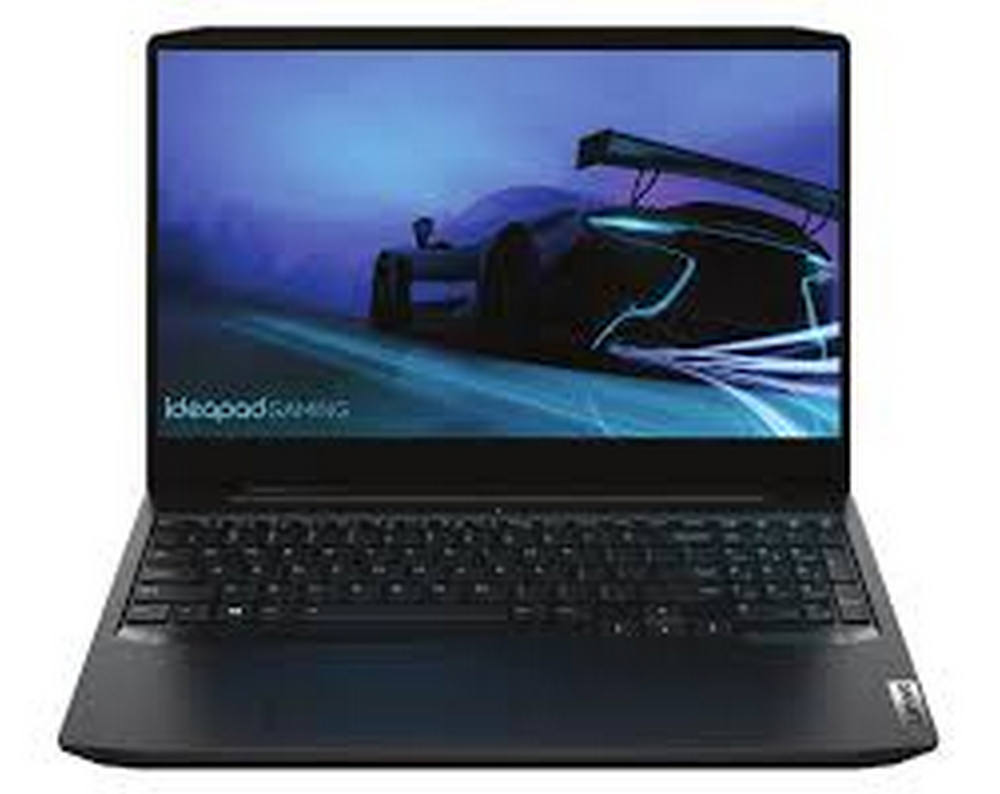 Legion 5 dan 5i dibuat untuk pasar mainstream gamer. Kedua laptop ini masih menggunakan desain yang dimiliki oleh Legion Y540 sehingga cukup mantap saat digenggam. Kedua laptop ini juga memiliki fitur yang mirip. Perbedaannya adalah Legion 5i menggunakan prosesor Intel Core i Generasi ke 10 sedangkan Legion 5 menggunakan AMD Ryzen 4000 series.
Berikut adalah spesifikasi dari ketiga laptop tersebut
Ideapad Gaming 3i
Legion 5i
Legion 5
CPU
Up to Intel Core i7 10750H
Up to Ryzen 7 4800H
GPU
Up to NVIDIA GeForce 1650Ti
Up to NVIDIA GeForce 1660Ti
Up to NVIDIA GeForce 1650Ti
RAM
Up to 16 GB DDR 4 3200 MHz
Up to 16 GB DDR 4 2933 MHz
Up to 16 GB DDR 4 3200 MHz
Storage
SSD 512 GB NVMe
Layar
15,6 IPS 120 Hz
15,6 IPS 144 Hz
Baterai
45 WHr
80 Whr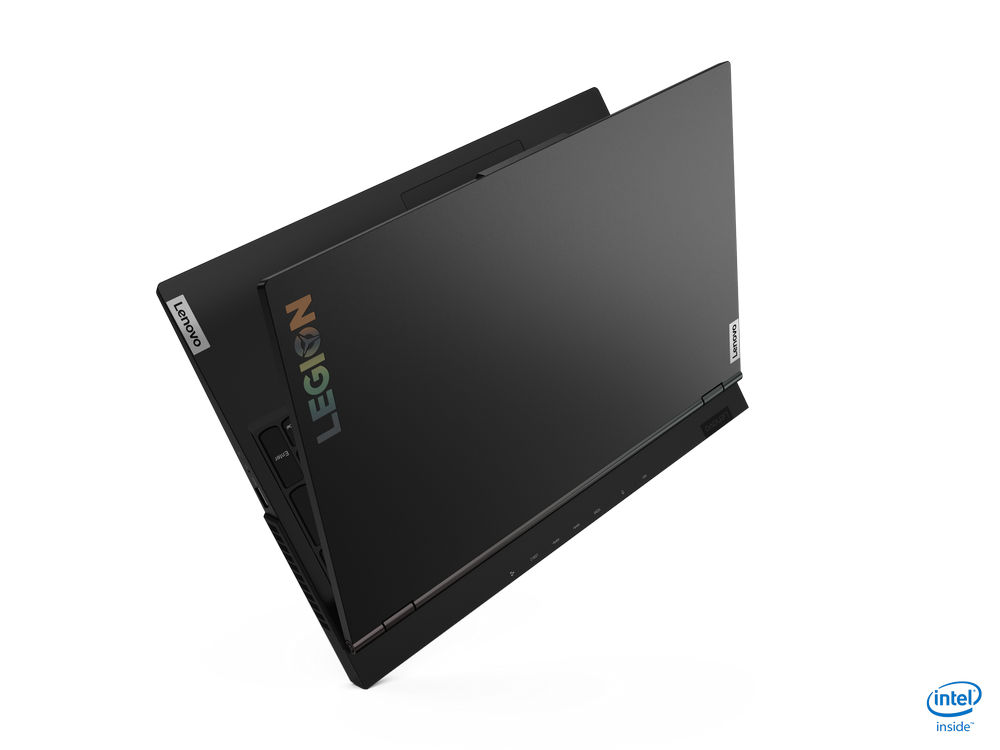 Lenovo menjual Ideapad Gaming 3i dengan harga mulai dari Rp. 13.499.000. Sementara, Lenovo Legion 5i dijual dengan harga Rp. 16.999.000 dan Legion 5 pada harga Rp. 15.999.000. Lenovo juga berjanji bakal memasukkan lini lainnya lagi ke Indonesia dalam waktu dekat.
Semua dengan Office 2019
Bulan Februari yang lalu, saya sempat diundang oleh Lenovo dalam sebuah acara yang menyatakan bahwa mereka bekerja sama dengan Microsoft. Pada acara tersebut, Lenovo mengatakan bahwa setiap laptop Lenovo bakal terpasang software Microsoft Office Home and Student 2019.
Ternyata, hal tersebut pun juga sudah berjalan pada ketiga perangkat yang mereka perkenalkan kali ini. Walaupun dijual sebagai mesin bermain, namun software Office yang nilainya bisa mencapai satu jutaan rupiah ini tetap saja diperlukan. Hal ini tentu saja menghemat pengeluaran sang pemilik laptop tersebut.
Pengguna tentu saja harus membuat sebuah akun Microsoft atau email pada Outlook. Setelah itu, lisensi ini bakal langsung aktif dan siap dipakai. Lisensi yang ada juga akan mencatat nomor seri dan jenis laptop yang dimiliki.  Jadi pada saat melakukan instalasi ulang, akan langsung bisa digunakan.