Lenovo Resmi Pasarkan Kamera VR180 Mirage
Pengoperasian Mirage Camera sesederhana memakai kamera point-and-shoot biasa.
Yoga Wisesa - 8 May 2018
Merespons kepopularitasan virtual reality mobile dan semakin terjangkaunya perangkat pencipta konten, platform video-sharing raksasa seperti YouTube mulai memberikan dukungan penuh pada video 360 derajat. Tapi meski konsepnya menarik, mayoritas user masih lebih menyukai konetn tradisional. Boleh jadi mereka terlalu malas untuk menyantelkan smartphone di headset dan menggerak-gerakkan kepala.
Sebagai jalan tengahnya, Google dan YouTube mulai mempromosikan format stereoscopic alternatif bernama VR180. Sesuai namanya, format ini difokuskan pada penyajian field of view 180 derajat; dimaksudkan agar proses produksinya lebih sederhana tanpa bergantung terhadap sistem proyeksi equirectangular. Salah satu perangkat yang siap menghasilkan video jenis ini adalah Lenovo Mirage Camera.
Diperkenalkan di CES 2018, Mirage Camera ialah point-and-shoot yang disiapkan untuk mendukung live stream ataupun perekaman video 180 derajat. Penampilannya sangat minimalis. Di tubuh putih mungil berukuran 55x105x22-milimeternya, Mirage Camera mempunyai dua lensa fisheye yang terlihat seperti sepasang mata. Ia tidak mempunyai layar. Tampilan preview langsung disalurkan ke smartphone Anda via sambungan Wi-Fi Direct.
Pengoperasian Mirage Camera sesederhana memakai kamera saku biasa: tinggal arahkan dan tekan tombolnya. Selanjutnya, kedua kamera bersensor 13-megapixel di sana segera merekam di resolusi UHD 30fps. Konten dapat langsung diunggah ke Google Photos, YouTube, atau di-stream (resolusinya bergantung bandwidth, bisa 4K, 1440p atau 1080p). Alternatifnya, rekaman juga bisa disimpan di memori internal eMMC 16GB-nya.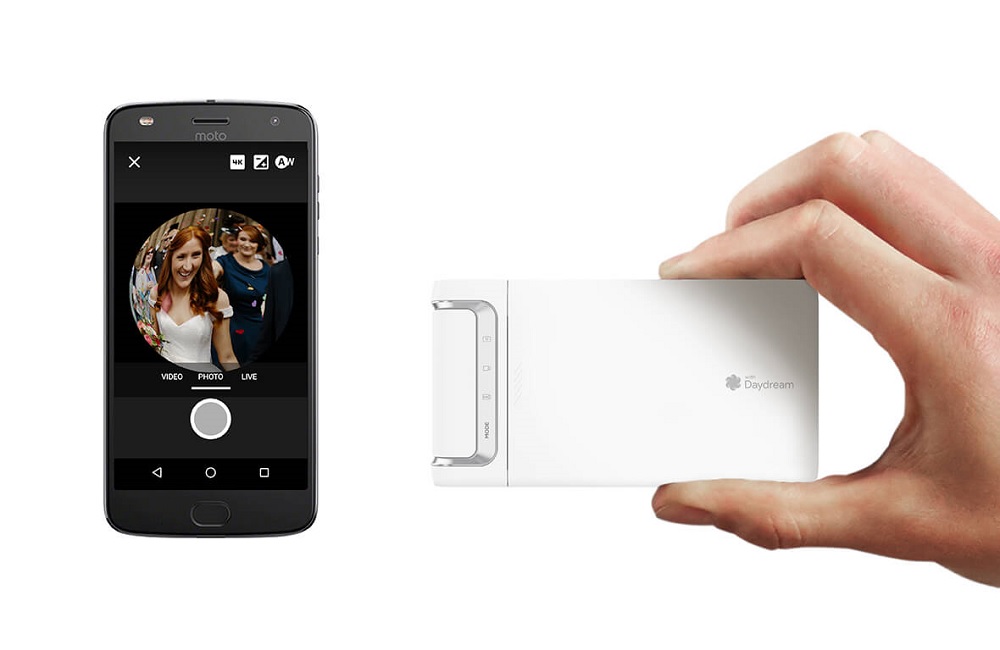 Mirage Camera merekam video di format MP4 dan menjepret gambar still JPEG. Bedanya dari kamera 360 adalah, proses stitching tidak dibutuhkan untuk melihat hasil atau preview kamera ini. Buat melakukan tugasnya, Mirage Camera dibekali system-on-chip Qualcomm Snapdragon 626, RAM LPDDR3 2GB, serta mengambil tenaga dari baterai non-removable 2.200mAh - kabarnya sanggup menyuguhkan sesi stream atau perekaman selama dua jam.
Dan terhitung di tanggal 7 Mei kemarin, Lenovo akhirnya resmi mulai memasarkan Mirage Camera. Sesuai perkiraan sebelumnya, produk dijajakan seharga US$ 300 - cukup masuk akal menakar dari kapabilitas dan fitur-fiturnya. Mirage Camera sudah bisa dipesan di websiteLenovo dan Amazon (Amazon menyediakan layanan shipping ke Indonesia).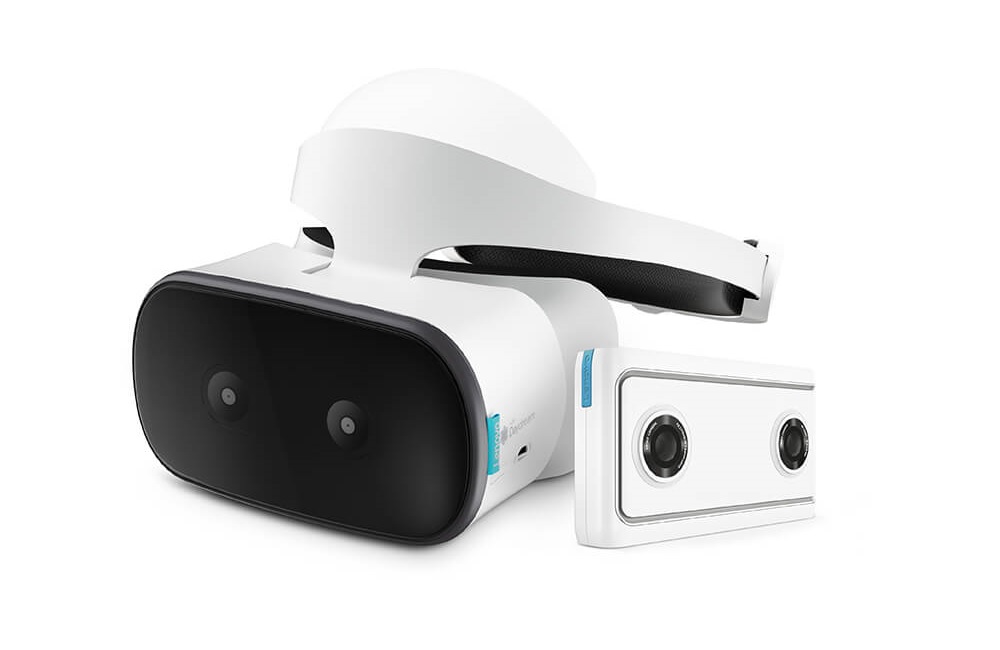 Melihat kemampuan dan fungsi Mirage Camera yang terbilang niche, sukses tidaknya perangkat VR180 ini bergantung dari seberapa agresif Google selaku penyedia platform mempromosikan kontennya. Proses pembuatan konten format ini memang lebih simpel, namun berbicara soal aspek immersiveness, video 360 tetap lebih superior.
Via The Verge.