Kacamata Sekaligus Activity Tracker Level Akhirnya Siap Dipasarkan
Usai menjalani pengujian dan terbukti membukukan hasil yang positif, tapi sayang baru di segelintir kota di AS saja
Glenn Kaonang - 23 February 2018
Agustus 2016 lalu, VSP selaku salah satu penyedia layanan kesehatan mata terbesar di Amerika Serikat memamerkan sebuah kacamata pintar bernama Level. Level bisa dianggap sebagai Fitbit untuk wajah, sebab terlepas dari wujudnya yang menyerupai kacamata biasa, ia mampu memonitor aktivitas fisik penggunanya.
Sejak diumumkan, Level sudah diuji oleh ratusan relawan lewat program kerja sama antara VSP dan University of Southern California. Tujuan dari pengujian tersebut adalah memastikan Level bisa memiliki peran yang lebih besar ketimbang activity tracker berbentuk gelang atau jam tangan pada umumnya.
Hasil tesnya terbukti positif. Dari 284 partisipan, 221 terus menggunakan Level dari awal sampai akhir program berdurasi 15 minggu tersebut. Sisanya berhenti menggunakan di tengah jalan, dan ada beberapa yang memutuskan untuk tidak berpartisipasi sama sekali.
Kesimpulan yang bisa ditarik dari pengujian Level adalah, konsumen lebih suka dengan activity tracker yang menjadi satu dengan kacamatanya ketimbang yang berwujud perangkat wearable terpisah. Ini senada dengan pemikiran VSP: kalau seseorang memiliki gangguan penglihatan, ia tak akan lupa mengenakan kacamatanya, dan kalau kacamata yang digunakan adalah Level, berarti orang tersebut bisa terus memonitor aktivitas fisiknya.
Berangkat dari hasil pengujian yang positif itu, VSP pun akhirnya memutuskan untuk mulai memasarkan Level. Versi retail-nya ini nyaris tidak berbeda dibanding yang diumumkan sebelumnya, dengan desain yang stylish dan tidak menyerupai gadget – meski menurut saya masih kalah stylish dari Intel Vaunt yang baru-baru ini diungkap.
Semua komponen esensialnya – accelerometer, gyroscope dan magnetometer – disematkan dengan rapi di tangkai sebelah kiri. Level murni merupakan sebuah activity tracker, ia siap memonitor jumlah langkah kaki, kalori yang terbakar dan durasi aktivitas fisik, tapi tidak untuk meneruskan notifikasi.
Semua data yang dikumpulkan akan diteruskan ke aplikasi smartphone via Bluetooth. Level dilengkapi baterai rechargeable yang diperkirakan bisa tahan sampai sekitar lima hari, sebelum perlu di-charge kembali via micro USB, dengan port yang tersembunyi di engsel sebelah kiri.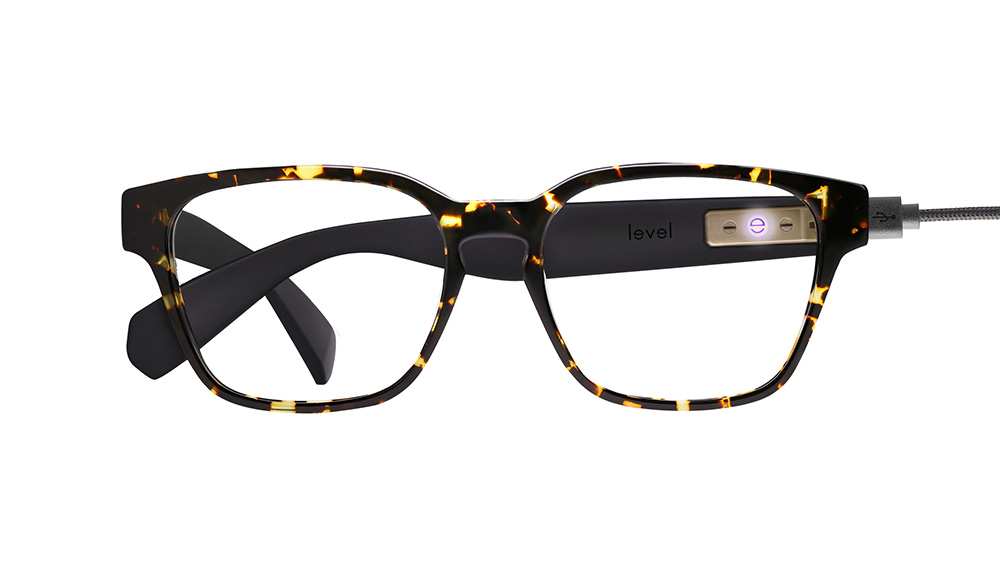 Sebagai pemanis, VSP turut menambatkan fitur-fitur seperti "Find My Glasses", serta "Eyes of Hope", di mana target harian masing-masing pengguna bakal diterjemahkan menjadi poin terakumulasi. Ketika poinnya sudah mencapai 50, VSP akan menyediakan tes mata sekaligus kacamata kepada yang membutuhkan secara cuma-cuma – bisa anak-anak, lansia, tuna wisma atau veteran perang, tergantung pilihan masing-masing pengguna.
Soal desain, frame Level terbuat dari bahan selulosa asetat yang biasanya digunakan untuk film fotografi, lalu diimbuhi aksen stainless steel. Warna yang tersedia ada empat: hitam, abu-abu, classic tortoise dan grey tortoise.
Kekurangan Level menurut saya ada dua. Yang pertama, harganya cukup mahal di angka $270. Kedua, bahkan di AS sendiri perangkat ini bakal sulit didapatkan, mengingat VSP baru akan memasarkannya di segelintir kota besar saja mulai April mendatang.
Are you sure to continue this transaction?
processing your transaction....