Lewat Editions At Play, Google Ingin Menjual Buku yang Mustahil untuk Dicetak
Bukan sekadar ebook biasa, melainkan buku digital dengan konten yang begitu dinamis
Glenn Kaonang - 15 February 2016
"Sepraktis apapun ebook, tetap tidak bisa menyamai kualitas terpendam yang disimpan buku fisik." Saya yakin sebagian besar dari Anda pernah mendengar seorang teman atau saudara beranggapan seperti ini. Anggapan ini tidak salah. Yang paling gampang, ebook tentu saja tidak punya bau kertas yang sangat memuaskan. Hal ini boleh saja Anda bilang konyol, tapi faktanya tidak sedikit orang yang mengamini pendapat tersebut.
Baik buku fisik dan ebook tentunya punya kelebihan dan kekurangan sendiri-sendiri. Untuk itu, tim Google Creative Lab di Australia ingin membuktikan bahwa masih ada kelebihan ebook atau buku digital yang tak bisa kita jumpai pada buku fisik.
Berkolaborasi dengan penerbit asal London, Visual Editions, mereka meluncurkan Editions At Play. Editions At Play pada dasarnya merupakan sebuah inisiatif untuk mengeksplorasi potensi terpendam dari buku digital. Bukan semata ebook biasa yang hanya berisi halaman dan teks saja, tetapi yang bisa melakukan sesuatu yang mustahil diterapkan pada buku fisik.
Lewat inisiatif ini, Google bermisi untuk menjual buku yang sama sekali tidak bisa dicetak, yakni yang benar-benar ditujukan buat medium digital, utamanya smartphone. Sejauh ini sudah ada dua judul yang telah dijual: Entrances & Exits dan The Truth About Cats & Dogs, masing-masing dihargai sekitar Rp 45 ribu.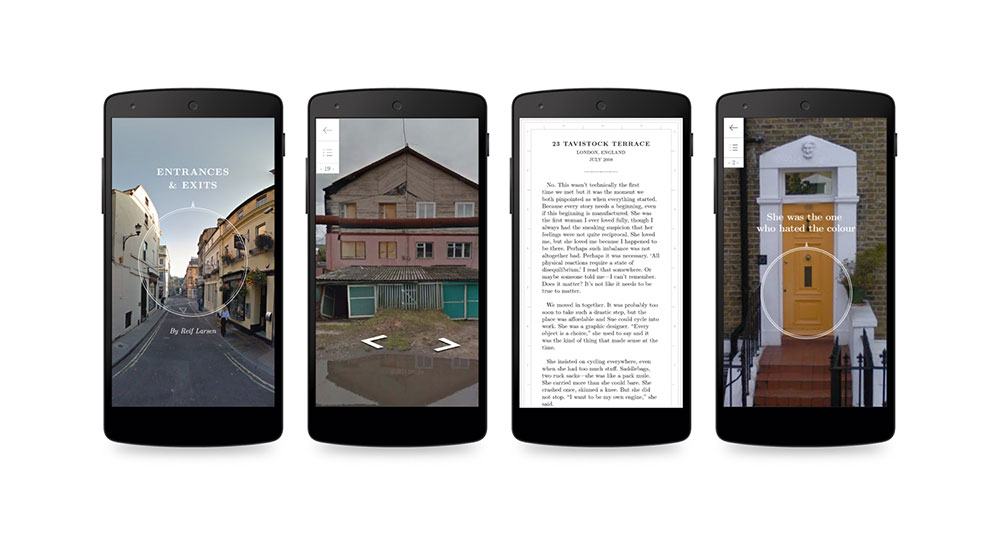 Entrances & Exits sejatinya merupakan kombinasi Google Street View dan deretan cerita fiktif terkait lokasi-lokasi yang ditampilkan. Jadi selagi pembaca bernavigasi di dunia virtual tersebut, mereka bisa menemukan sejumlah cerita yang menarik. Cerita-ceritanya pendek, hanya perlu waktu sekitar 1 jam untuk menghabiskan semuanya.
The Truth About Cats & Dogs malah lebih menarik lagi. Buku ini merupakan karya sepasang penulis yang masing-masing mewakili sang hewan. Anda bebas membaca narasi masing-masing penulis, dan seiring berjalannya waktu, Anda akan condong untuk membela satu sisi saja sehingga akhirnya Anda-lah yang menentukan manakah sang protagonisnya, apakah si anjing atau si kucing.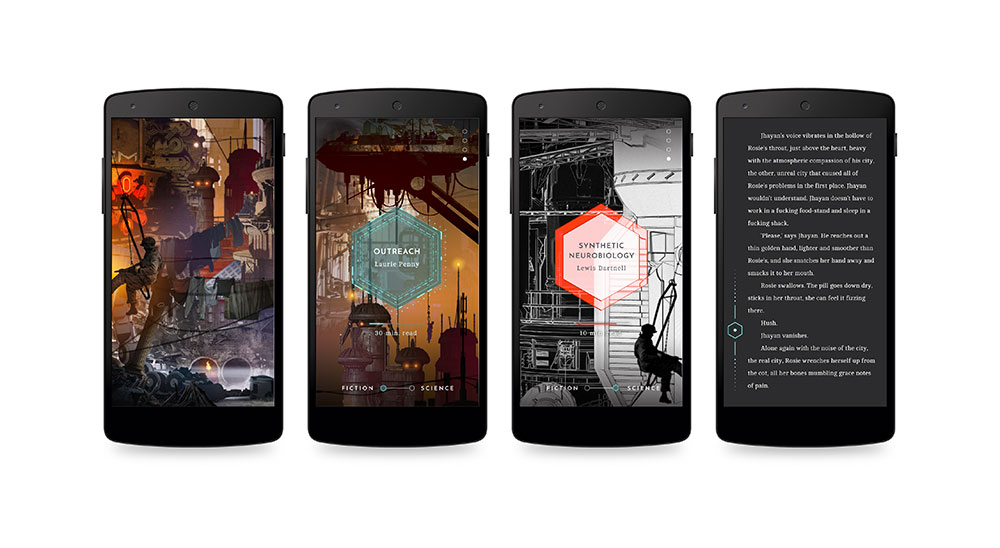 Ini baru dua contoh konten dinamis yang menjadi fokus utama dari Editions At Play. Bulan April nanti, dua judul lain siap dipasarkan, yakni Strata dan All This Rotting, masing-masing tentunya dengan dinamika dan cara penyampaiannya tersendiri. Strata misalnya, mempunyai konten yang terdiri dari sejumlah dunia dan memadukan elemen fiktif dan sains. Berbeda dengan All This Rotting, dimana teks pada buku digital tersebut dapat bertransformasi selagi Anda membaca.
Sekali lagi, apa yang ditawarkan Editions At Play ini bukanlah digitalisasi buku-buku fisik, melainkan konten dinamis yang hanya bisa dinikmati melalui medium digital. Buku-buku digitalnya bisa dinikmati langsung di browser, baik di perangkat Android, iOS maupun desktop. Browser yang disarankan adalah Chrome atau Safari.
Sumber: BuzzFeed dan Google Blog.