Dimulai pada tahun 2011, Nintendo Direct adalah acara presentasi online tempat Nintendo mengungkap berita baru mengenai produk mereka. Dan dari event terkininya, fans disuguhkan info lebih rinci mengenai Star Fox: Zero, Kirby, Rhytm Heaven, serta pengumuman bonus pre-order Hyrule Warriors Legends dan Bravely Second. Namun mereka bukanlah kabar terbesarnya.
Saat Nintendo memutuskan buat memangkas harga 3DS, mereka menawarkan pula permainan-permainan GameBoy Advance bagi gamer yang sudah memiliki handheld console tersebut, salah satunya ialah Yoshi's Island: Super Mario Advance 3. Hal ini membuat banyak penggemar membayangkan manisnya menikmati permainan Super Nintendo Entertainment System di 3DS. Dan harapan itu baru saja dikabulkan.
Khususnya di Amerika dan Eropa, para pemilik New 3DS (versi standar maupun XL) dapat membeli judul-judul port SNES melalui Virtual Console. Di peluncurannya pada tanggal 3 Maret 2016, Nintendo menawarkan versi digital dari Super Mario World, F-Zero dan Pilot Wing; jumlahnya akan ditambah secara berkala.
Ini jadwalnya untuk konsumen Amerika:
24 Maret - Donkey Kong Country, Super Mario Kart, Eearthbound
14 April - The Legend of Zelda: A Link to the Past, Super Metroid, Donkey Kong Country 2
Agenda untuk wilayar Eropa sedikit berbeda:
10 Maret - The Legend of Zelda: A Link to the Past, Super Metroid
17 Maret - F-Zero, Super Mario Kart
24 Maret - Dongkey Kong Country dan Donkey Kong Country 2
Sayangnya, game-game SNES cuma dihadirkan di 3DS model baru. Berdasarkan penjelasan Nintendo, terdapat kendala teknis yang menghalangi mereka memunculkan judul-judul klasik di 3DS lawas. Nintendo berjanji, penyajian permainan SNES akan familier bagi para gamerhandheld console itu karena mereka mempunyai layout tombol serupa.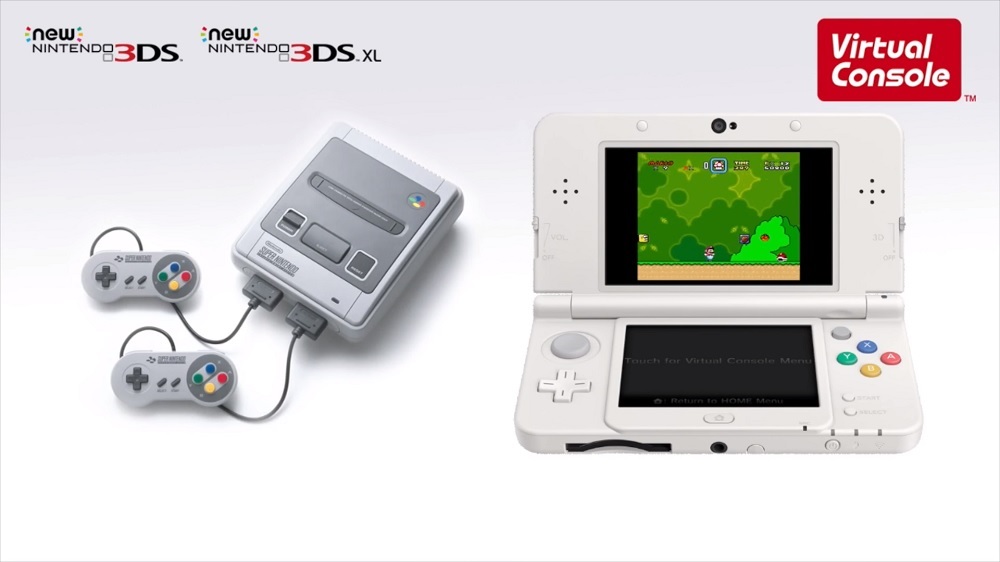 Meskipun koleksi judul retro sang raksasa gaming dari Jepang itu mengalahkan Sony dan Microsoft, layanan shop dan Virtual Console Nintendo masih di bawah rival-rivalnya. Banyak hal perlu disempurnakan lagi, termasuk ketiadaan 'crossbuy', memaksa Anda kembali membeli game yang sebetulnya sudah dimiliki. Nintendo membebankan konsumen dengan US$ 8 (plus diskon di masa promosi) di eShop meskipun ia sudah tersimpan di hard drive Wii U (atau Wii).
Satu hal menarik lagi: jumlah permainan Super Nintendo khusus untuk Jepang malah jauh lebih banyak dibanding wilayah lain. eShop Jepang diperkaya oleh game-game third-party, khususnya dari Capcom - contohnya: Mega Man X, Street Fighter II sampai Final Fight.
Sumber: Nintendo Life.
Are you sure to continue this transaction?
processing your transaction....