LG G4 Resmi Diumumkan, Dibalut Desain Berkelas dan Spesifikasi Jempolan
Bambang Winarso - 29 April 2015
Menjelang pengumuman LG G4 semalam waktu Indonesia, kita sudah melihat banyak bocoran, rumor hingga teaser yang diluncurkan sendiri oleh LG. Banyak hal dari G4 sepertinya yang sudah Anda ketahui. Tapi sekarang tentunya sangat berbeda, sebab LG G4 sudah diperkenalkan secara resmi.
Berbagai bocoran dan rumor yang menjamur sedikit banyak membantu orang untuk memiliki referensi spesifikasi, fitur dan desain LG G4. Tapi bukan berarti tidak ada kejutan yang tersisa.
Ada banyak hal dari LG G4 yang dapat dikupas, sudah pasti satu artikel saja tidak cukup untuk menjelaskan secara komplet mengenai fitur, spek, desain dan performa yang diusung. Namun ada tiga hal yang tampaknya jadi fokus LG, yakni desain, layar dan kamera. Seperti apa?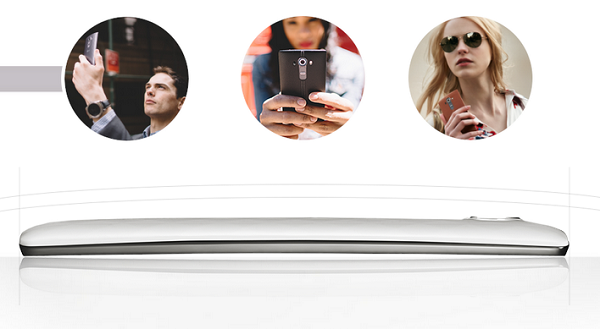 Salah satu perubahan drastis setelah G3 adalah desain Slim Arc baru, ada garis melengkung ringan yang mengingatkan kita pada LG G Flex, walaupun tidak dengan sudut lengkungan yang mencolok. Di bagian depan ada peningkatan signifikan layar 5,5 dengan teknologi Quad HD IPS Quantum (2560 x 1440 piksel) yang menyajikan kepadatan piksel 538ppi.
Info Menarik:Caped Crusader Tak Lagi Berjuang Sendirian Dalam Batman: Arkham Knight
Ada dua jenis cover yang ditawarkan oleh LG, pertama cover keramik murni berbalut warna White dengan pola 3D, Metallic Gray nan kalem dan juga pilihan berkilau, Gold Shiny. Material lainnya terbuat dari kulit asli dalam enam warna yang menawan Black, Brown, Red, Sky Blue, Beige dan Yellow.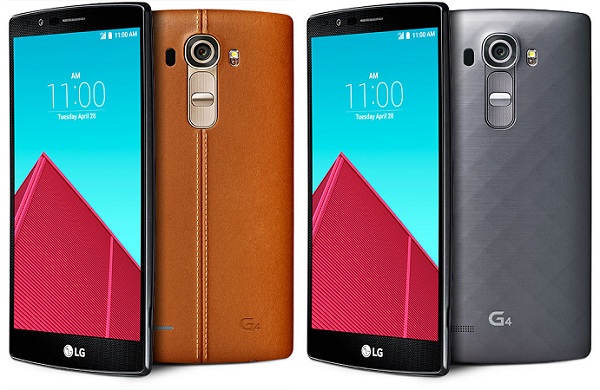 Pilihan yang paling menarik dari komponen jeroan LG G4 adalah penggunaan prosesor Snapdragon 808, bukan Snapdragon 810 yang secara teknis merupakan chipset terbaik Qualcomm saat ini.
Snapdragon 808 adalah chipset yang terdiri dari prosesor hexa-core yang menawarkan kombinasi agak tidak biasa, dimana terdapat dua core berkinerja tinggi dan empat core hemat daya, mendukung komputasi 64-bit, ditopang oleh pengolah grafis Adreno 418 GPU, RAM 3GB, dan memori internal 32GB yang dapat diperluas dengan memori eksternal microSD.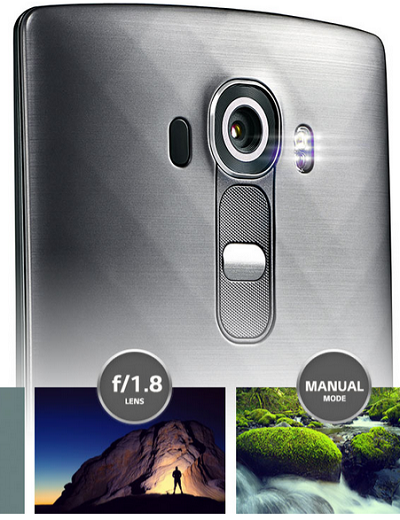 Menyinggung soal kamera, di bagian belakang bersemayam modul kamera 16MP F/1.8 dengan Optical Image Stabilization dan laser fokus, mampu menangkap gambar yang berkualitas bahkan di bawah kondisi pencahayaan yang kurang ideal. LG menekankan kecepatan kinerja shutter, kemampuan untuk menyimpan dalam format RAW, Gesture Shot, Quick Shot, Color Spectrum Sensor, dan beberapa mode pemotretan.
Kamera utama dilengkapi dengan unit kamera depan 8MP dan keduanya mampu merekam video dalam resolusi 2160p.
Info Menarik:Teknologi Lampu Depan Mobil Ini Bisa Diprogram Sesuai Kebutuhan
LG G4 akan dilepas secara default dengan sistem operasi Android 5.1, tentu saja dengan sejumlah tweak khas LG dengan polesan interface UX 4.0. Untuk menopang operasional, LG menanamkan baterai 3.000mAh di bagian belakang perangkat, mengakomodasi daya tahan 20% lebih lama ketimbang pendahulunya kendati dengan penggunaan 4G LTE secara konstan.
LG G4 akan dirilis pada 29 April 2015, dimulai dari Korea dan nantinya akan tersedia di 180 operator di seluruh dunia. Belum ada informasi soal harga, namun mengingat hari ini perangkat akan mulai dijajakan, sangat mungkin kita akan segera mengetahui berapa banderol yang harus ditebus oleh konsumen untuk satu unit LG G4.
Spesifikasi Lengkap LG G4
Chipset: Qualcomm Snapdragon 808 Processor with X10 LTE
Display: 5.5-inch Quad HD IPS Quantum Display (2560 x 1440, 538ppi)
Memory: 32GB eMMC ROM, 3GB LPDDR3 RAM/microSD slot
Camera: Rear 16MP with F1.8 Aperture / OIS 2.0/Front 8MP
Battery: 3,000mAh (removable)
Operating System: Android 5.1 Lollipop
Size: 148.9 x 76.1 x 6.3 - 9.8mm
Weight: 155g
Network: 4G/LTE/HSPA+21 Mbps (3G)
Connectivity: Wi-Fi 802.11 a, b, g, n, ac/Bluetooth 4.1LE/NFC/USB 2.0
Colors: [Ceramic] Metallic Gray/Ceramic White/Shiny Gold/ - [Genuine Leather] Black/Brown/Red/Sky Blue/Beige/Yellow
Other: Manual Mode/Gesture Interval Shot/Quick Shot
Sumber berita LGnewsroom dan LG.