LG Ungkap 3 Perangkat Menarik di MWC 2016: LG 360 VR, LG 360 CAM dan LG Rolling Bot
Ketiganya dirancang untuk menjadi 'teman' dari sang smartphone semi-modular, LG G5
Glenn Kaonang - 22 February 2016
LG tampil habis-habisan pada ajang Mobile World Congress tahun ini. Selain memperkenalkan sang bintang utama yakni smartphone semi-modular LG G5, LG tidak lupa memperkenalkan satu per satu 'teman' dari smartphone andalannya tersebut.
LG 360 VR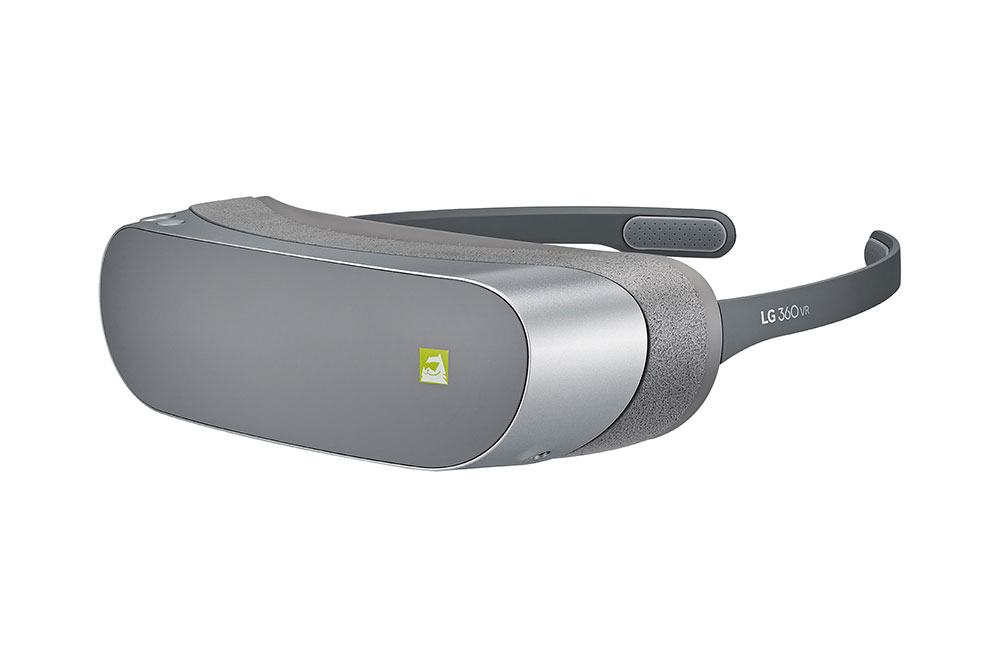 Konsep modul eksternal adalah salah satu nilai jual utama LG G5. Namun ternyata smartphone tersebut juga bisa disambungkan dengan sejumlah perangkat terpisah. Yang pertama adalah LG 360 VR.
Melihat namanya, kita sudah bisa menebak bahwa ia merupakan sebuah virtual reality headset macam Google Cardboard atau Samsung Gear VR. Kendati demikian, cara kerjanya benar-benar berbeda. Ketimbang menyelipkan smartphone ke bagian depannya, pengguna menyambungkannya ke LG G5 via kabel USB-C.
Hal ini pun menjadikan dimensi LG 360 VR begitu ringkas, dengan bobot tak lebih dari 118 gram. Di dalamnya tertanam sepasang panel layar IPS yang dapat menyimulasikan tampilan sebuah TV berukuran 130 inci. Layar ini sendiri masing-masing punya ukuran 1,88 inci dan resolusi 960 x 720, sanggup menampilkan konten dengan kerapatan pixel 639 ppi.
Saat disambungkan ke LG G5, perangkat ini dapat menampilkan semua konten yang kompatibel dengan Google Cardboard. Tapi kalau Anda mau yang lebih orisinil, Anda juga bisa menikmati foto atau video 360 derajat yang diambil oleh 'teman' keduanya, yakni LG 360 CAM.
LG 360 CAM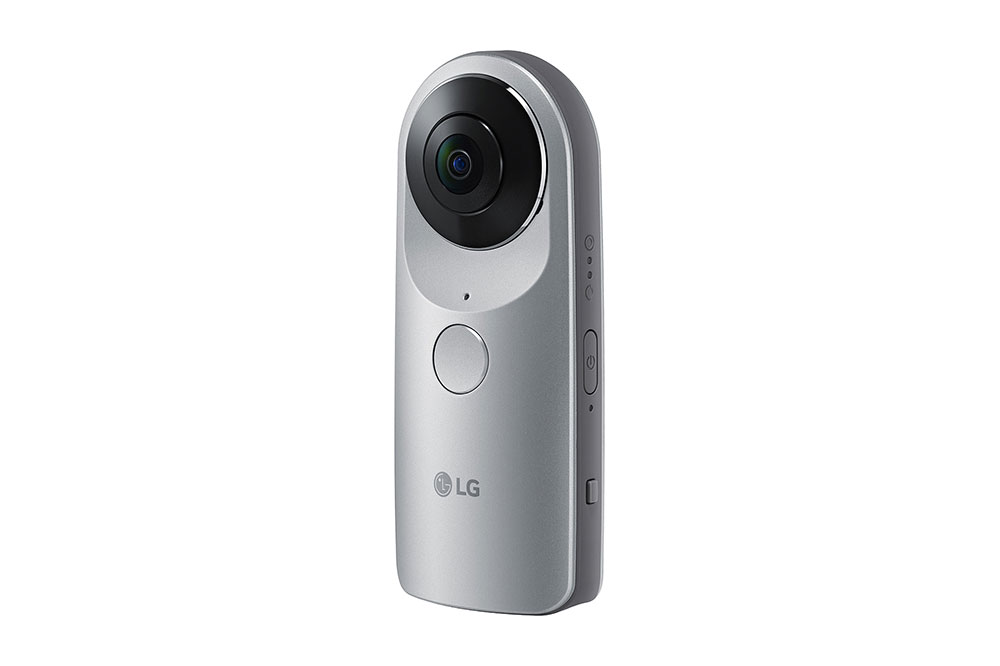 Sesuai namanya, perangkat ini merupakan kamera dengan kemampuan mengambil gambar atau video 360 derajat. Meski ukurannya kecil, ia mengemas sepasang sensor 13 megapixel dan lensa yang masing-masing memiliki sudut pandang 200 derajat. Digabungkan semuanya, 360 CAM dapat merekam video 360 derajat dengan resolusi 2K.
Selain video, LG turut memperhatikan faktor audio. 360 CAM dilengkapi tiga mikrofon sekaligus, memungkinkannya untuk merekam audio dalam konfigurasi surround 5.1 channel. Semua foto dan videonya akan disimpan dalam memori internal 4 GB (atau kartu microSD), atau pengguna juga bisa mengunggahnya ke Google Street View maupun YouTube 360.
Tidak seperti LG 360 VR yang hanya bisa digunakan bersama LG G5, konten video yang direkam LG 360 CAM masih bisa dinikmati di perangkat lain yang mendukung pemutaran video 360 derajat.
LG Rolling Bot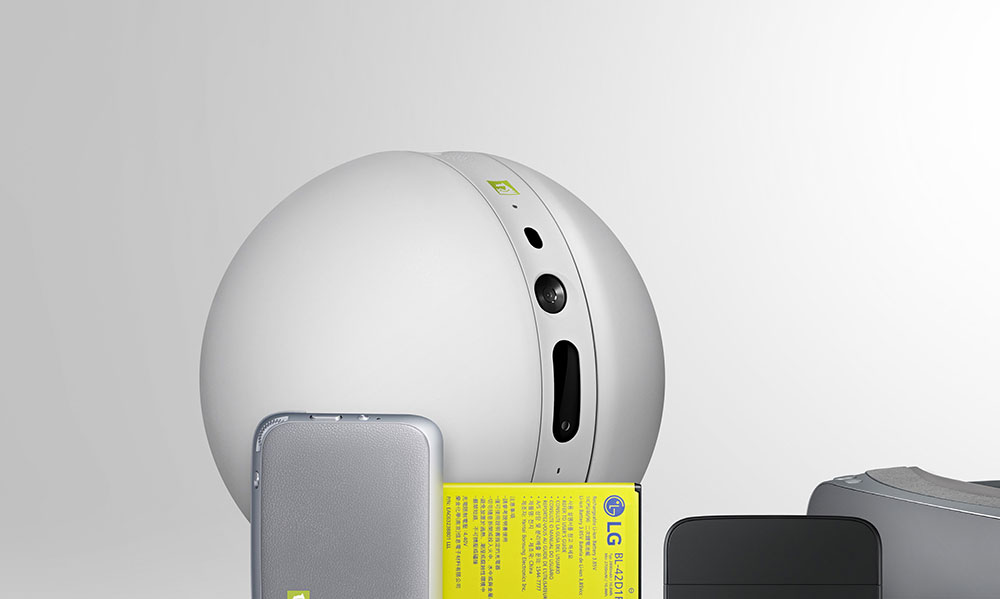 'Teman' terakhir LG G5 adalah LG Rolling Bot. Yup, ini merupakan robot berbentuk bola yang dapat merekam foto atau video dengan kamera 8 megapixel-nya. LG merancang perangkat ini untuk dijadikan sebagai sistem pengawas di dalam rumah, memonitor keadaan di dalam rumah sekaligus menjadi remote control untuk perangkat smart home yang kompatibel.
Caranya bergerak cukup mirip seperti robot BB-8 dari film Star Wars: The Force Awakens – meski tidak ada bagian yang berputar. Tapi kalau BB-8 lahir untuk menemani sang pilot X-Wing Poe Dameron, LG Rolling Bot ditakdirkan untuk menemani LG G5 berkat kemampuannya meneruskan video rekaman secara real-time. Tak cuma itu, pengguna juga bisa memakai LG G5 untuk mengontrol pergerakan Rolling Bot ini.
--
Sayangnya sejauh ini LG belum mengungkapkan banderol harga dari masing-masing perangkat di atas. Semoga saja ketiganya termasuk dari lima perangkat yang dirumorkan bakal hadir di Indonesia pada bulan April atau Mei bersamaan dengan LG G5.
Sumber: LG, Engadget dan Android Central.
Are you sure to continue this transaction?
processing your transaction....