LinkAja Jadi Alternatif Pembayaran di Aplikasi Grab
Sebelumnya juga umumkan integrasi dengan Gojek dan akan diresmikan akhir November 2019 ini
Tidak hanya hadir di Gojek, LinkAja mulai menunjukkan diri sebagai alternatif pembayaran di aplikasi Grab. Hadirnya LinkAja mematahkan keeksklusifan Gopay dan Ovo yang sebelumnya hadir dalam dua raksasa ride hailing tersebut.
Kepada DailySocial, CEO LinkAja Danu Wicaksana menjelaskan pihaknya masih melakukan pengujian di Grab, sehingga belum semua pengguna bisa menikmatinya. "Ini masih testing dan belum commercial," terangnya, Selasa (5/11).
Dia juga belum memastikan kapan LinkAja akan diresmikan sebagai opsi pembayaran di Grab untuk seluruh pengguna. Akan tetapi, untuk Gojek dia berharap akan dirilis pada akhir bulan ini.
Untuk mengaktifkan LinkAja di Grab, pengguna cukup memilih opsi "Add Payment Method" dan memilih logo LinkAja. Berikutnya memasukkan PIN dari nomor telepon yang terhubung dengan LinkAja. Langkah terakhir, sistem akan mengirimkan kode verifikasi sebelum pengguna mengaktifkan LinkAja.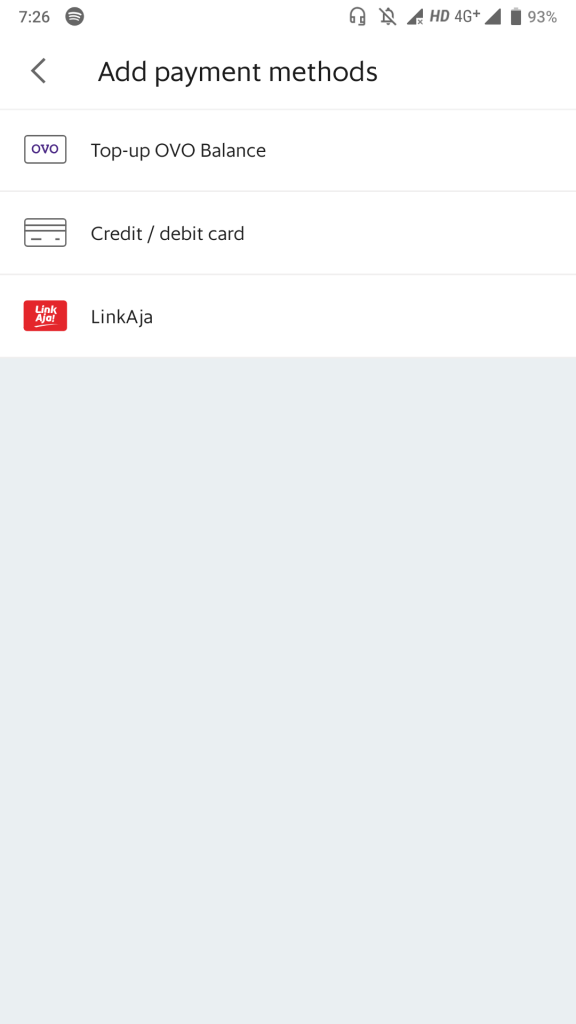 Kehadirannya di Gojek dan Grab semakin melengkapi segmen transportasi yang dirambah LinkAja. Perusahaan sebelumnya mulai uji coba untuk pembayaran tiket KRL Jabodetabek dan sedang mempersiapkan diri untuk MRT Jakarta.
Tidak hanya dengan pemain besar, LinkAja juga resmi menjadi mitra pembayaran perdana untuk pemain ride hailing lokal, yakni Bonceng.
Akan tetapi untuk pembayaran tol, Danu menegaskan perusahaan sepenuhnya menyerahkan ke Jasa Marga yang bertindak sebagai merchant-nya. "Secara teknis sudah [siap dipakai], tapi masih dalam tahap pilot untuk uji coba scalability and reliability-nya."
Dalam kesempatan terpisah, Direktur Utama Telkom Ririek Adriansyah menjelaskan, perseroan memilih untuk bermain ke ranah yang berbeda dan membatasi use case LinkAja sebagai pembeda dari pemain sejenis. Pergeseran strategi ini membuat perseroan dapat lebih berhemat karena tidak perlu jor-joran perang diskon untuk menarik pengguna.
Dia bahkan mengklaim biaya yang harus dikeluarkan LinkAja untuk promosi dalam satu tahun hitungannya sama dengan biaya satu bulan dari salah satu kompetitor. Meski konsekuensi dari keputusan tersebut membuat visibilitas LinkAja sebagai suatu brand tidak setenar yang lain.
"Karakter pengguna [milenial] itu adalah soal loyalitas, mereka akan pakai kalau ada diskon. Sementara kita berbeda, lebih ke arah daily use case, yang mana pasti akan dipakai setiap hari tanpa harus diberi diskon. Salah satu yang sudah dimasuki adalah tiket KRL Jabodetabek," kata Ririek saat menjadi pembicara di Kompas100 Discussion.
Application Information Will Show Up Here
Application Information Will Show Up Here
Are you sure to continue this transaction?
processing your transaction....