LinkAja Officially Launches Sharia Feature
They also said to expand services overseas
Bintoro Agung - 15 April 2020
After few months of trial, Linkaja officially launched the sharia feature to public. They target to reach one million users for this service.
LinkAja first introduced the sharia features in November last year. One of the most distinguishing features of this sharia is its conventional services as an institution for the deposit (floating funds) to top up balances using the services of Islamic banks.
"LinkAja Syariah targets one million users in the first year," Acting Director of LinkAja Haryati Lawidjaja said on Tuesday (4/14).
In order to pursue the target, LinkAja has collaborated with 1000 mosques, 11 waqf institutions, 23 zakat institutions, and 67 donation institutions. LinkAja's ecosystem has been fairly complete, especially since the Islamic economy in Indonesia and the global economy is getting hype in recent years.
Head of Syariah Group LinkAja Channel, Widjayanto Djaenudin said, there are currently several service features that can be used widely, such as qurban, infaq, top-up balance, and zakat. He promised that soon their services could also be used to pay boarding school bills.
"We want to make LinkAja Syariah not available at non-halal merchants. Once choosing to become LinkAja sharia service users, they should already aware of the fact," Djaenudin said.
LinkAja currently has more than 40 million users with 500 thousand merchants. Their current status positioned LinkAja as the first Sharia electronic money platform in Indonesia. It creates optimism for the company to dominate the Islamic electronic money market in Indonesia.
One of LinkAja's fast methods to become topnotch is to partner with the Directorate General of Hajj and Umrah Management of the Ministry of Religion. "We have discussed this. I think all shareholders are very supportive to get there," LinkAja's President Commissioner, Heri Supriadi said.
On this occasion, Supriadi said that it was possible for their team to compete in other Muslim-majority countries such as Pakistan or Bangladesh. Moreover, Heri highlighted LinkAja's target to be Indonesia's number one as the largest Muslim country before expanding into other countries.
Currently, all LinkAja users can access sharia features by updating the application version on Google PlayStore.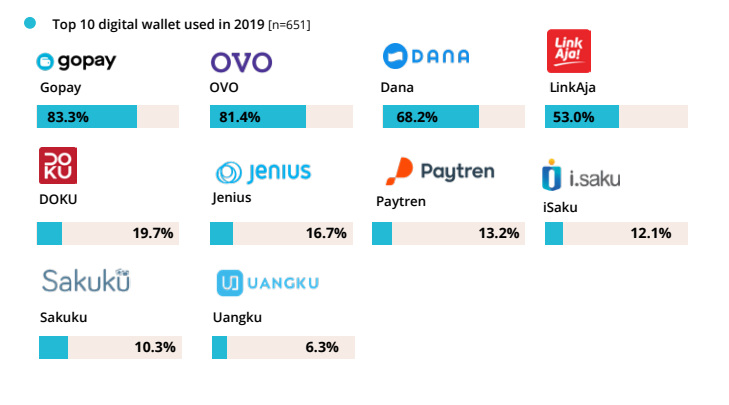 In Indonesia, LinkAja has direct competition with some other digital wallet providers. Based on the DSResearch's survey published on Fintech Report 2019, LinkAja placed in the fourth position in terms of the most used digital wallet platforms after Gopay, Ovo, and Dana. The service's feature and integration mark an important value to win the customer's interest, and each player is on the track to get there -- to be the most complete digital wallet.
–Original article is in Indonesian, translated by Kristin Siagian
Application Information Will Show Up Here
Are you sure to continue this transaction?
processing your transaction....