Lionsgate Play akan Meluncur di Indonesia pada Q1 2021
Telah diluncurkan di India, Indonesia menjadi negara di Asia Tenggara pertama hadirnya Lionsgate Play
Yenny Yusra - 15 December 2020
Setelah sudah lebih dulu hadir di India, Lionsgate Play yang merupakan platform video on-demand milik studio besar asal Amerika Serikat, The Lionsgate Motion Picture Group, rencananya akan segera hadir di Indonesia pada kuartal pertama tahun 2021 mendatang.
Kepada DailySocial. Guntur S. Siboro yang saat ini menjabat sebagai perwakilan Lionsgate Play di Indonesia menyampaikan kabar tersebut. Konsep serupa sebelumnya juga dilakukan oleh Disney+ Hotstar pertengahan tahun 2020 lalu.
"Indonesia nantinya akan menjadi negara pertama di Asia Tenggara yang menjadi pilihan dari Lionsgate Play. Pasar India dan Indonesia terbilang serupa, hal tersebut yang kemudian menjadikan Lionsgate Play akan meluncur di Indonesia setelah India," kata Guntur.
Di luar Asia, nama Lionsgate Play dikenal dengan nama STARZPLAY, demikian pula di negara asalnya Amerika Serikat, Nama Lionsgate Play dipilih untuk negara di Asia, karena nama Star sebelumnya telah dimiliki terlebih dahulu oleh perusahaan ternama di Asia yang juga merupakan perusahaan media terkemuka.
"Namun perbedaan nama tersebut tidak mengubah konten yang kami sajikan di Asia dan negara lainnya. Lionsgate memang bukan studio besar seperti Disney misalnya, namun kami memiliki film Hollywood yang beragam, tv seri, hingga film indie yang memiliki kualitas terbaik," kata Guntur
Harga dan konten Lionsgate Play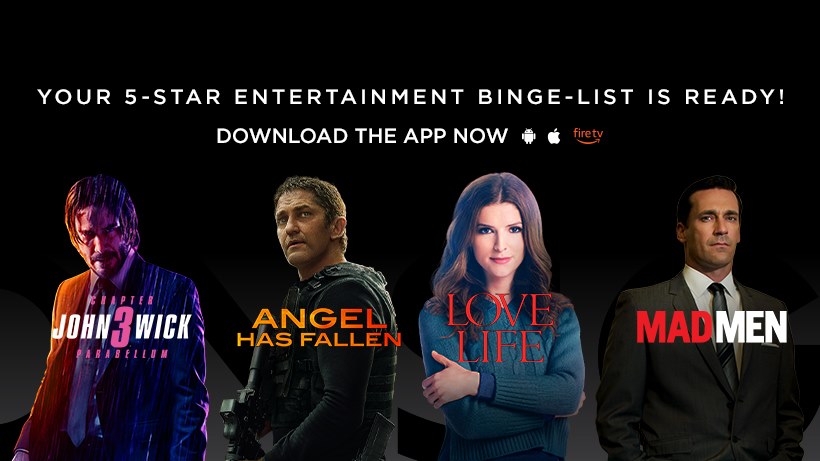 Disinggung seperti pilihan pembayaran yang akan ditetapkan oleh Lionsgate Play di Indonesia, Guntur enggan mengungkapkan lebih jauh. Meskipun demikian Guntur tidak menutup kemungkinan harga terjangkau dan relevan akan diberikan kepada target pelanggan di Indonesia.
Apakah nantinya Lionsgate Play akan menggandeng perusahaan operator telekomunikasi lokal seperti yang dilakukan oleh Disney+ Hotstar bersama dengan Telkomsel, tidak disebutkan lebih lanjut. Yang pasti Guntur menegaskan meskipun persaingan makin sengit, namun dengan pilihan konten yang ada, bisa menjadi pilihan bagi pelanggan di Indonesia.
"Saya melihat jika nantinya Lionsgate Play hadir di Indonesia tidak akan langsung mematikan Disney+ Hostar, HBO Go, Netflix, dan Amazon yang sebelumnya sudah hadir di Indonesia. Masing-masing memiliki konten yang unik dengan pelanggan setia yang hanya dimiliki oleh setiap platform," kata Guntur.
Langkah strategis yang dilakukan oleh studio besar seperti Disney dan The Lionsgate Motion Picture Group, telah menjadi kegiatan yang juga banyak dilakukan oleh studio besar lainnya di Amerika Serikat, yang bertujuan untuk menjadi pesaing layanan seperti Netflix hingga Amazon dan Hulu, yang kebanyakan membeli lisensi film produksi milik masing-masing studio besar tersebut.
"Saat saya di Hooq sudah terlihat langkah yang kemudian diambil oleh studio besar tersebut untuk menghentikan lisensi dan meluncurkan layanan OTT sendiri, menjadi tren yang terbukti sukses dan akan makin banyak terlihat ke depannya," kata Guntur.