Gadget
Logitech Sedang Mengembangkan Keyboard Khusus Virtual Reality
Gagasan pengembangan Bridge muncul dari keluhan para user terhadap penyajian keyboard digital yang kurang natural.
Hampir semua orang setuju, motion tracking ialah metode kendali paling ideal untuk perangkat virtual reality. Periferal jenis ini memastikan proses interaksi berlangsung alami, dan para produsen serta inventor saat ini terus menyempurnakan performanya. Namun tampaknya Logitech melihat bahwa satu sistem input tradisional tetap dibutuhkan buat menunjang konten VR di masa depan.
Menurut Logitech, virtual reality nantinya tak hanya menjadi platform hiburan saja. Ia juga akan dimanfaatkan untuk fungsi produktif. Dan buat kebutuhan tersebut, perusahaan periferal PC asal Swiss itu mengadopsi solusi 'klasik' yang paling diandalkan. Lewat blog resmi HTC Vive, Vincent Tucker selaku director of innovations & strategy Logitech memperkenalkan proyek baru bernama Bridge.
Bridge adalah developer kit yang ditujukan untuk mengembangkan papan ketik khusus konten virtual reality. Jadi sewaktu sedang berselancar di internet di mode VR, Anda tak perlu meraba-raba meja atau melepas head-mounted display buat mencari keyboard. Fungsi Bridge ialah membawa masuk keyboard ke alam virtual, sehingga Anda bisa memakainya seperti menggunakan papan ketik biasa.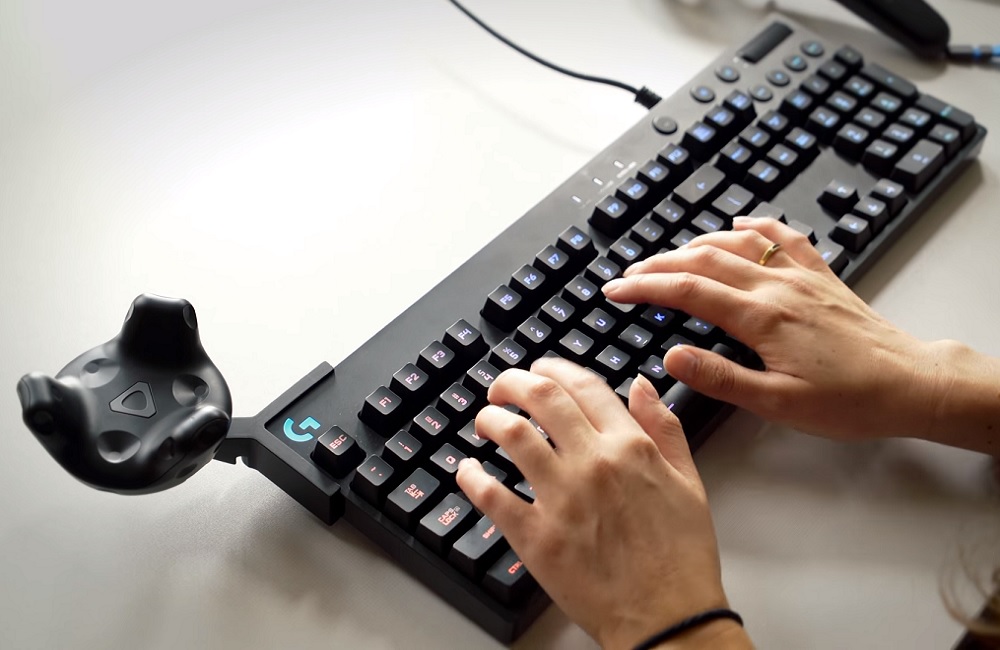 Developer kit Bridge terdiri dari tiga elemen utama: keyboard gaming Logitech G, unit Vive Tracker agar headset dapat membaca posisi periferal tersebut, serta software pendukung. Bridge kabarnya kompatibel ke semua aplikasi yang ada di ekosistem SteamVR. Pengoperasiannya sangat simpel, bahkan developer tidak perlu memodifikasi app mereka. Ketika Vive Tracker diaktifkan, saat itu juga overlay akan muncul di alam VR.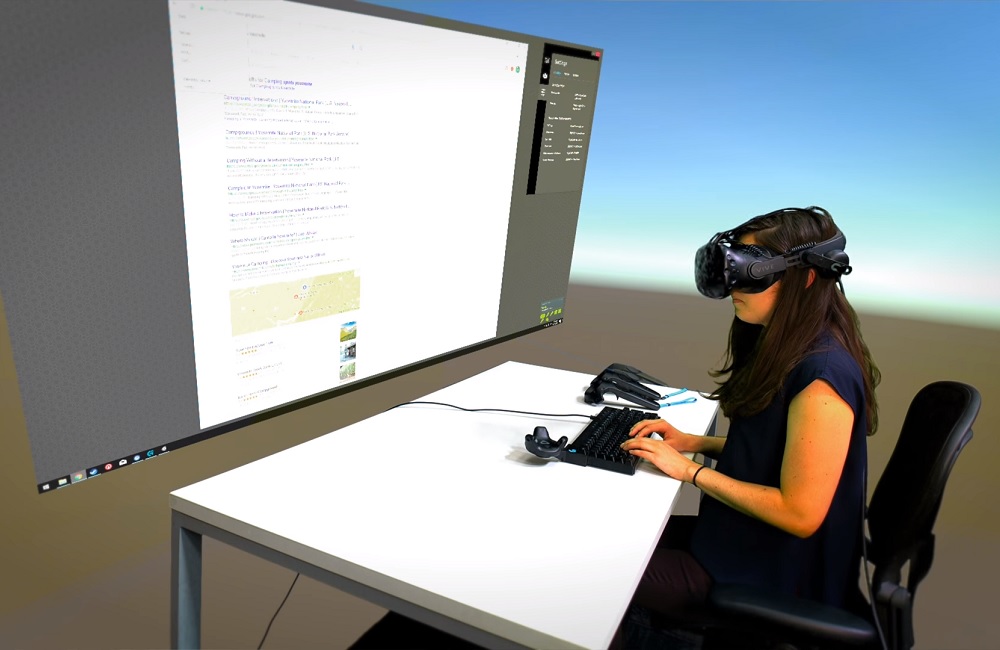 Gagasan pengembangan Bridge muncul dari keluhan user terhadap penyajian keyboard digital yang kurang natural. Logitech mengerti papan ketik sangat dibutuhkan dalam berbagai skenario, dari mulai aktivitas produktif, browsing konten, pemakaian aplikasi sosial, hingga gaming.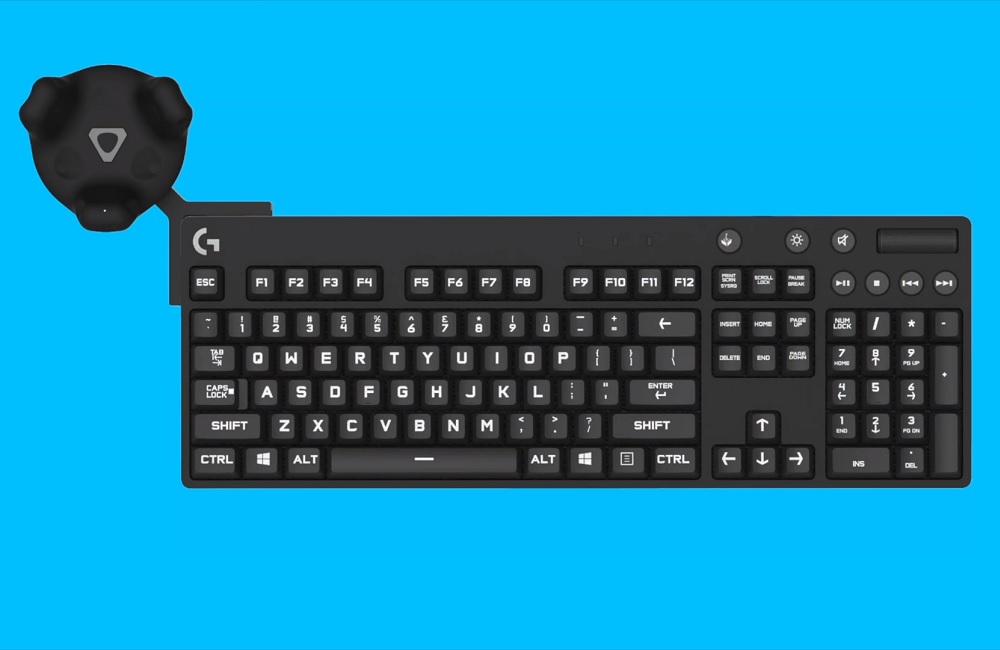 Menurut Logitech, keyboard fisik ialah periferal wajib karena telah menjadi sistem input perangkat komputasi paling universal, berguna buat beragam hal. Selain mengetikkan huruf dan angka, keyboard juga memungkinkan kita memasukkan perintah-perintah kompleks serta memanfaatkan fungsi shortcut.
Dengan Bridge, Anda dapat melihat letak tangan dan animasi saat tombol keyboard ditekan. Selanjutnya, developer bisa mengustomisasi penampilan versi digital papan ketik tersebut, baik untuk membuatnya tampil lebih menarik atau buat menonjolkan tombol-tombol penting dalam sebuah aplikasi.
Pendaftaran pembelian Bridge sudah dibuka, dan akan berlangsung hingga tanggal 16 November 2017 nanti. Harga satu bundelnya cukup terjangkau, hanya US$ 150, tapi Logitech cuma menyediakan 50 unit untuk developer-developer pilihan saja.
Are you sure to continue this transaction?
processing your transaction....