Louis Vuitton Horizon Earphones Ialah Versi Super-Premium dari Master & Dynamic MW07
Produk ini membuktikan bahwa harga sebuah logo bisa menuntut biaya hampir US$ 700.
Yoga Wisesa - 18 January 2019
Tahun 2017 menandai dimulainya kiprah Louis Vuitton di ranah wearable lewat smartwatchTambour Horizon. Langkah ini menambah jumlah anggota keluarga arloji Tambour yang telah lama dipasarkan oleh perusahaan fashion house asal Perancis itu. Kali ini, Louis Vuitton memanfaatkan branding Horizon dalam memperkenalkan perangkat audio portable mewah baru.
Menariknya, LV tidak melakukan pengembangan produk secara tradisional. Perangkat bernama Louis Vuitton Horizon Earphones itu merupakan hasil kolaborasi mereka dengan Master & Dynamic. Uniknya lagi, produk ini sebetulnya sudah pernah dilepas buat konsumen, mulai tersedia beberapa bulan lalu di bawah nama Master & Dynamic MW07 True Wireless. Penambahan huruf 'LV' di tubuhnya membuat harga wireless in-ear headphone ini bertambah nyaris US$ 700.
Seperti MW07, Louis Vuitton Horizon Earphones terdiri dari dua bagian terpisah untuk dipasangkan ke masing-masing telinga. Ukurannya terbilang besar ketika dibandingkan dengan earbud nirkabel sekelas, tapi berdasarkan ulasan yang saya baca, ia nyaman saat dikenakan. Di in-earphone LV itu, desainer membubuhkan pola yang jadi ciri khas sang fashion house di permukaan tubuhnya.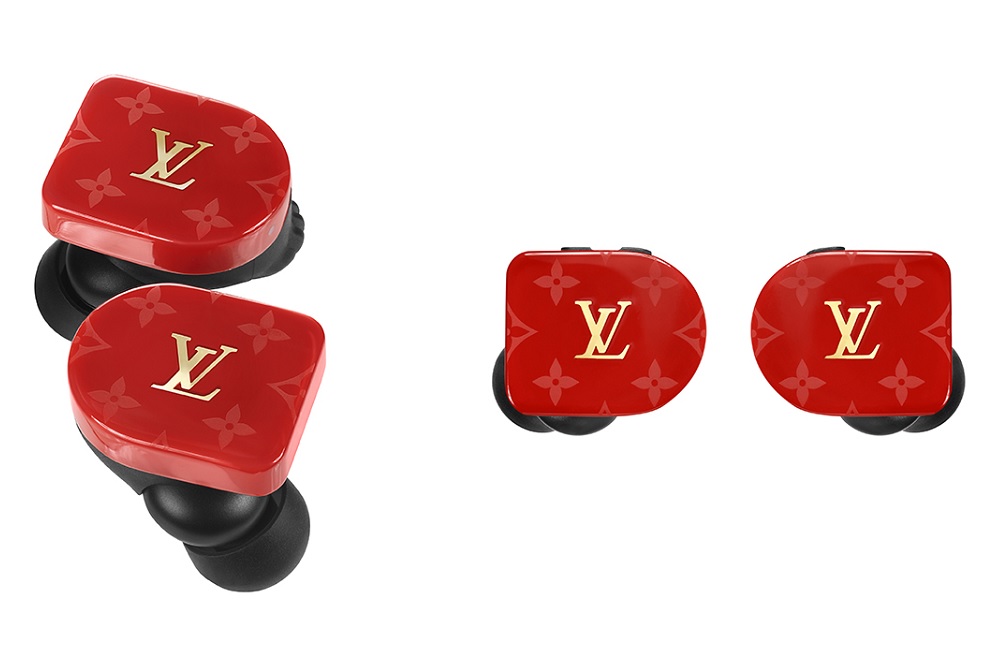 Agar Anda tidak sungkan buat mengenakan earphone premium tersebut, Master & Dynamic dan Louis Vuitton turut membubuhkan sertifikasi tahan air IPX4 yang berarti Anda tidak perlu cemas rintikan air hujan atau basah keringat akan merusaknya. Namun tentu saja, Louis Vuitton Horizon Earphones tidak bisa diajak berenang.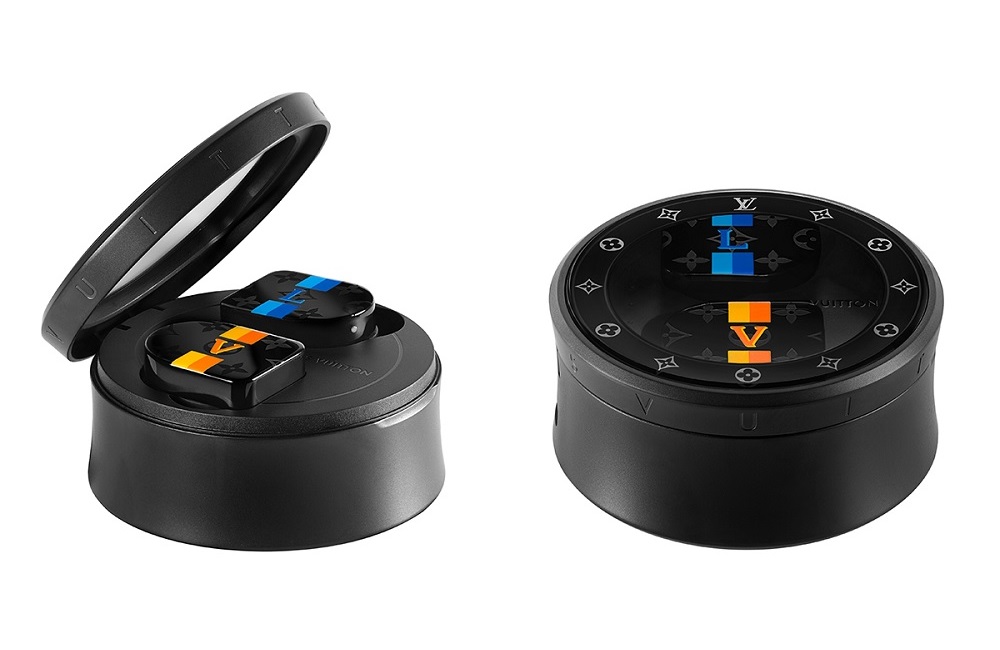 Terlepas dari kesamaan spesifikasi, perbedaan utama antara Horizon Earphones dan Master & Dynamic MW07 terletak pada bagian case sekaligus charging dock-nya. Ketika MW07 dibundel bersama case kotak, earbud nirkabel LV memiliki bentuk silinder bundar, yang dilengkapi tutup transparan, simbol-simbol khas serta branding Louis Vuitton. Case ini dibekali baterai yang memungkinkan kita menikmati musik hingga 20 jam (earphone sendiri mempunyai daya tahan baterai 3,5 jam).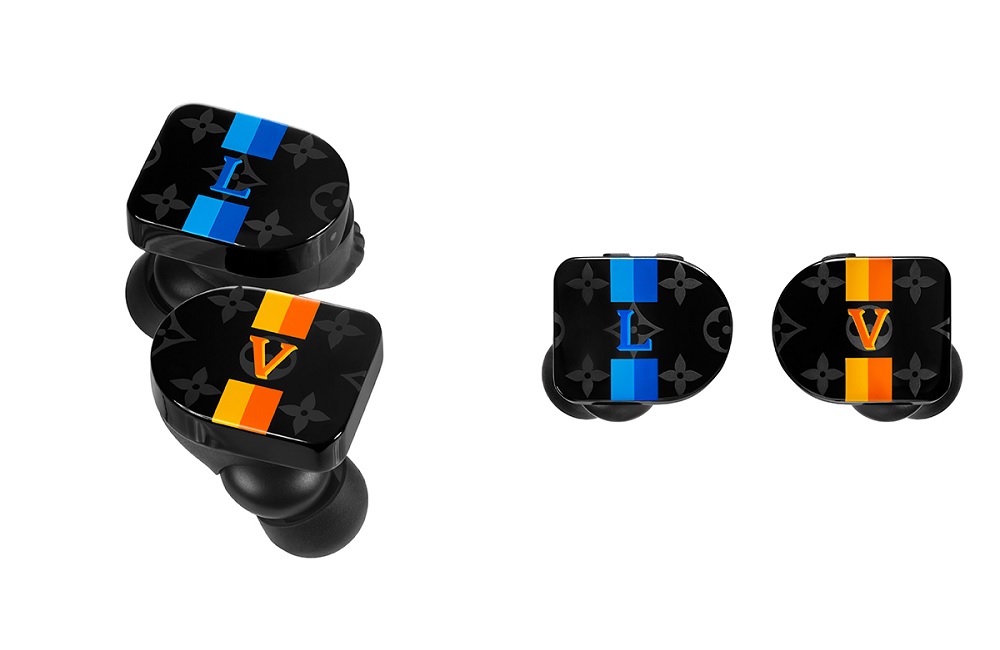 Berdasarkan informasi dari Hypebeast, Louis Vuitton Horizon Earphones kabarnya turut ditopang oleh integrasi penuh ke smartwatch Tambour Horizon via Bluetooth. Selanjutnya, produsen menawarkan sejumlah pilihan pola warna berbeda, di antaranya hitam, opsi monogram merah dan putih, atau versi kuning serta biru plus striping Louis Vuitton.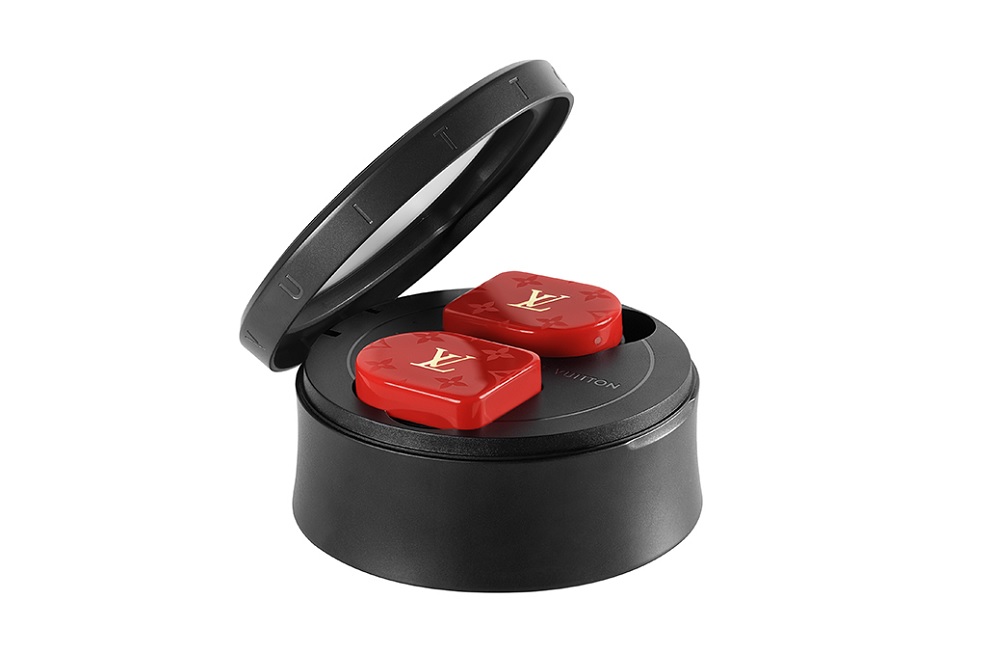 Dan sesuai dugaan Anda sebelumnya, branding Louis Vuitton pada MW07 membuat harganya melambung tinggi. Dibanderol di US$ 300, Master & Dynamic MW07 saja sudah tergolong mahal. Plus logo LV, Anda harus mengeluarkan total uang US$ 995 untuk memilikinya.
Via The Verge.
Are you sure to continue this transaction?
processing your transaction....