[Ask the Expert] Lupa Sandi dan Ponsel Tidak Bergetar Saat BBM Di-ping
Bambang Winarso - 16 July 2015
Ask the Expert minggu ini akan menjawab dua buah pertanyaan yang masuk ke meja redaksi. Pertanyaan pertama soal lupa sandi pola di ponsel pintar Android dan kedua soal ponsel yang tidak bergetar saat aplikasi BBM di-ping. Langsung saja, ini detail selengkapnya.
Pertanyaan Pertama
Saya lupa sandi pola, mau pakai email wi-fi nya gak tampil di layar, saya pakai cara tekan tombol power + volume juga gak bisa, karena gak ada tombol home. Mohon bantuannya..
Iqbal
Jawaban
Saudara Iqbal. Apabila Anda lupa dengan sandi baik PIN ataupun pola, maka hanya ada tiga solusi yang bisa kami berikan. Dimana solusi tersebut sudah pernah kita bahas di artikel ini. Baca kembali dan pilih salah satu metodenya. Jika gagal, baca juga artikel ini sebagai bantuan.
Jika masih gagal, coba tekan volume + (plus) dan volume - (minus) dan tombol power secara bersamaan, setelah muncul robot android lepas tombol dan tekan volume - (minus). Berikutnya Anda dapat mengikuti langkah-langkah yang dijabarkan di metode ketiga tutorial ini. Semoga menjawab pertanyaan Anda.
Info Menarik: [Ask the Expert] Bagaimana Cara Mengganti Keyboard Standar dengan Aplikasi Keyboard Fleksy?
Pertanyaan Kedua
Kenapa ya kok bbm saya gak bunyi dan getar (saat diPING), saat ada pesan BBM masuk cuma ada notifikasinya saja, dan padahal sudah saya setting bbm dan ringtone pun sudah, menurut saya bukan karna speakernya karena musik saja bunyi. itu bagaimana sarannya ya? Terimakasih
Nanda Pratama
Jawaban
Nanda, terima kasih atas pertanyaanya. Dari penjabaran yang Anda berikan, saya asumsikan Anda sudah mengatur agar semua setingan notifikasi aktif seperti gambar di bawah ini.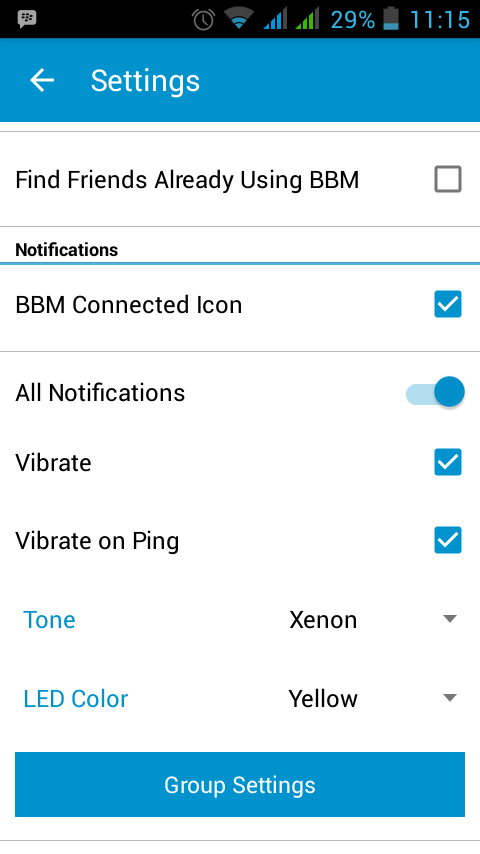 Jika sudah sama, berarti ada beberapa solusi. Tetapi ini hanyalah opsi-opsi solusi terbaik, pasalnya sampai saat ini problem notifikasi dapat disebabkan oleh banyak hal dan tidak sedikit yang tiba-tiba benar dengan sendirinya.
Pertama coba bersihkan cache di aplikasi BBM Anda, caranya silahkan baca di tutorial ini. Atau tonton video tutorialnya di sini.
Jika setelah cache dibersihkan masih sama, coba hentikan paksa aplikasi dengan mengakses Setting - Manajer Aplikasi - BBM lalu tap Force Stop. Restart ponsel dan jalankan lagi BBM seperti biasa.
Coba periksa apakah ada aplikasi task killer yang tanpa sengaja memasukkan BBM sebagai blacklist yang akan menyebabkan aplikasi beroperasi secara normal terutama setelah dari fase sleep.
Copot aplikasi yang boros RAM, sebab notifikasi BBM dapat terhambat dikarenakan beban kerja RAM yang terlalu berat.
Demikian Nanda, semoga jawaban redaksi bisa menjadi solusi permasalahan Anda.
Sumber gambar header Shutterstock.
Are you sure to continue this transaction?
processing your transaction....