Mantan Bos OnePlus Dirikan Perusahaan Teknologi Baru Bernama Nothing
Bakal merilis produk di lebih dari satu kategori
Glenn Kaonang - 28 January 2021
Setelah hampir 7 tahun memimpin OnePlus, Carl Pei memutuskan untuk meninggalkan perusahaan yang didirikannya itu pada bulan Oktober 2020 lalu. Belum lama berselang, pria berdarah Tionghoa tapi berkebangsaan Swedia tersebut rupanya sudah punya proyek baru yang tak kalah ambisius.
Carl menamai perusahaan barunya ini Nothing, dan itu didasari oleh keyakinannya bahwa teknologi yang terbaik adalah yang bisa membaur dengan sekitar sehingga kita sebagai penggunanya tidak merasakan apa-apa. Produk apa yang akan dibuat masih tanda tanya besar, akan tetapi yang pasti Nothing bakal merilis produk di lebih dari satu kategori, dengan tujuan jangka panjang membangun ekosistem perangkat pintar.
Kalau berdasarkan wawancara Wired dengan Carl Pei pada bulan Desember lalu, kemungkinan salah satu bidang yang akan diseriusi oleh Nothing adalah musik, dan tidak menutup kemungkinan seandainya salah satu produk pertama mereka adalah headphone. Di saat yang sama, Carl juga menegaskan bahwa perusahaan barunya punya rencana yang lebih luas daripada sebatas menjadi pemain baru di industri musik atau headphone.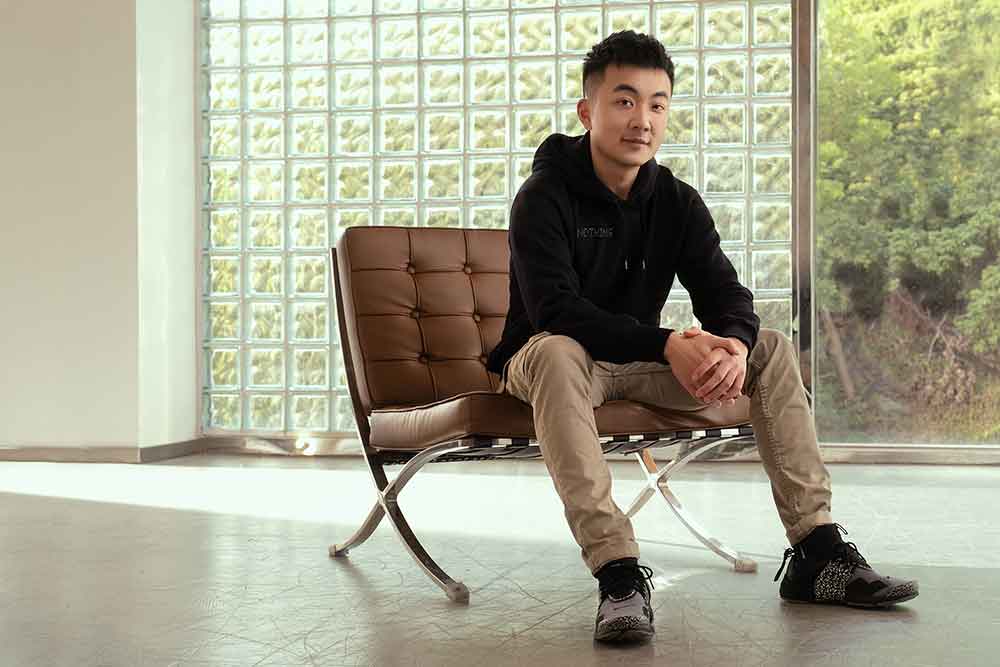 Di titik ini, Nothing memang masih terkesan misterius, akan tetapi hal itu tidak mencegah sosok-sosok ternama di industri teknologi untuk menjadi investornya. Sosok seperti Tony Fadell (pencipta iPod sekaligus pendiri Nest), Kevin Lin (co-founder Twitch), Steve Huffman (CEO Reddit), Casey Neistat (YouTuber kondang), semuanya tercatat sebagai investor Nothing.
Carl juga memastikan bahwa Nothing yang bermarkas di kota London ini merupakan perusahaan independen yang memiliki divisi riset dan pengembangannya sendiri. Pernyataan ini jelas ditujukan untuk menepis anggapan bahwa Nothing masih punya keterikatan dengan OnePlus maupun OPPO, yang semuanya berada di bawah naungan BBK Electronics.
Dari pandangan saya pribadi, Nothing sedikit banyak mengingatkan saya pada Essential, perusahaan milik Andy Rubin yang resmi ditutup tahun lalu. Pendirinya sama-sama merupakan mantan petinggi perusahaan teknologi kenamaan, dan kedua perusahaan sama-sama punya visi menciptakan suatu ekosistem perangkat ketimbang hanya berfokus di satu kategori saja.
Namun satu hal yang mungkin bisa membedakan Nothing adalah komitmen mereka untuk memulai semuanya dari awal. Jadi ketimbang memanfaatkan komponen dari supplier-supplier yang sudah ada dan dipercaya oleh banyak brand, Nothing sebisa mungkin bakal merancang sendiri komponennya, dengan harapan supaya hasil akhir produknya bisa cukup berbeda dari produk besutan kompetitor.
Kalau semuanya berjalan sesuai rencana, kita bakal melihat produk pertama Nothing di babak pertama tahun ini juga.
Sumber: The Verge.
Are you sure to continue this transaction?
processing your transaction....