Gadget
Replika HAL 9000 dari Film Legendaris Ini Datang Membawa Integrasi Amazon Alexa
Sesuai judul filmnya, 2001: A Space Odyssey, salah satu versinya hanya akan diproduksi sebanyak 2.001 unit
Tidak terasa sudah setengah abad berlalu semenjak Stanley Kubrick menyuguhkan visinya akan peradaban masa depan lewat film "2001: A Space Odyssey". Meski dibuat di tahun 1968, film tersebut pada dasarnya bisa menggambarkan era asisten virtual yang kita rasakan sekarang, meski mungkin masih terkesan kelewat ekstrem untuk standar 2018 sekalipun.
Menginjak usia yang ke–50, 2001: A Space Odyssey sudah semestinya diperingati dengan cara yang istimewa. Salah satu upaya spesial datang dari Master Replicas Group, yang mengembangkan replika sentient computer HAL 9000 secara mendetail. Dimensinya pun sama persis karena yang menjadi rujukan adalah blueprint asli dari pihak produser film.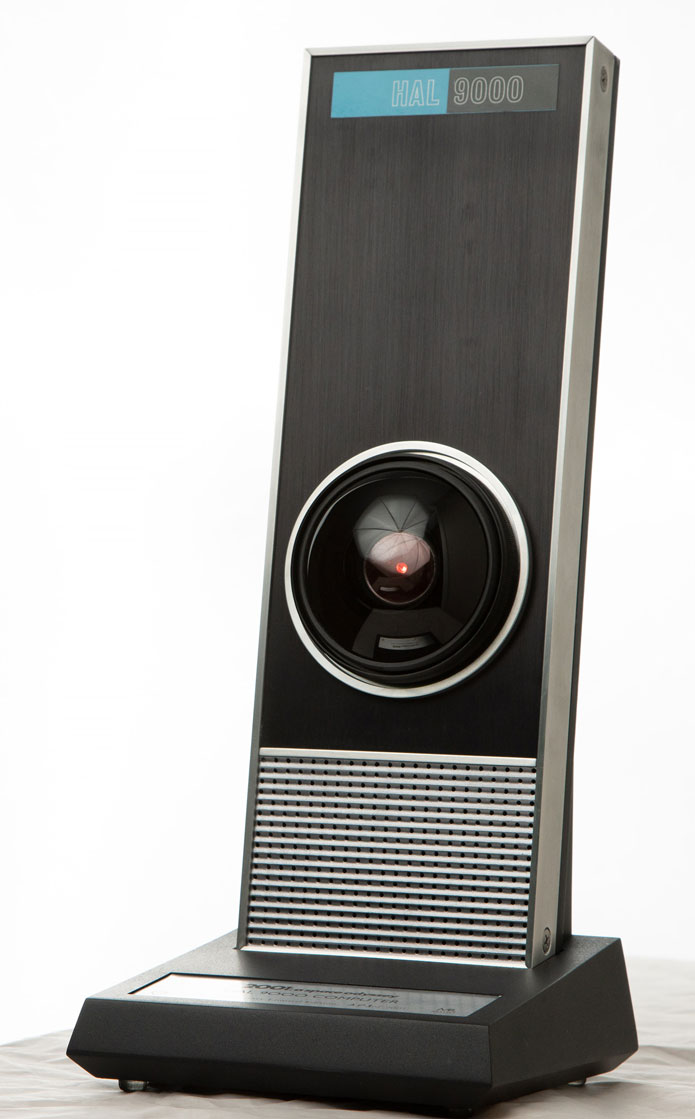 Replikanya datang dalam dua versi. Yang pertama adalah HAL 9000 Bluetooth Speaker Edition, sebuah speaker Bluetooth yang dilengkapi sebuah dudukan meja, persis seperti salah satu console yang terdapat pada film. Desainnya juga sangat mirip, lengkap sampai ke lensa cembung berisikan LED merah yang di film digambarkan sebagai mata dari sang sentient computer.
Versi yang kedua jauh lebih istimewa sekaligus lebih terbatas: HAL 9000 with Command Console. Di sini unit speaker berbentuk balok tadi datang bersama sebuah dudukan besar yang dapat dipasangkan ke tembok. Sisi kiri dudukannya dihuni layar 10,1 inci beresolusi HD, diikuti oleh 10 tombol pengoperasian di bawahnya, lagi-lagi mengacu pada desain console HAL 9000 yang ada di film.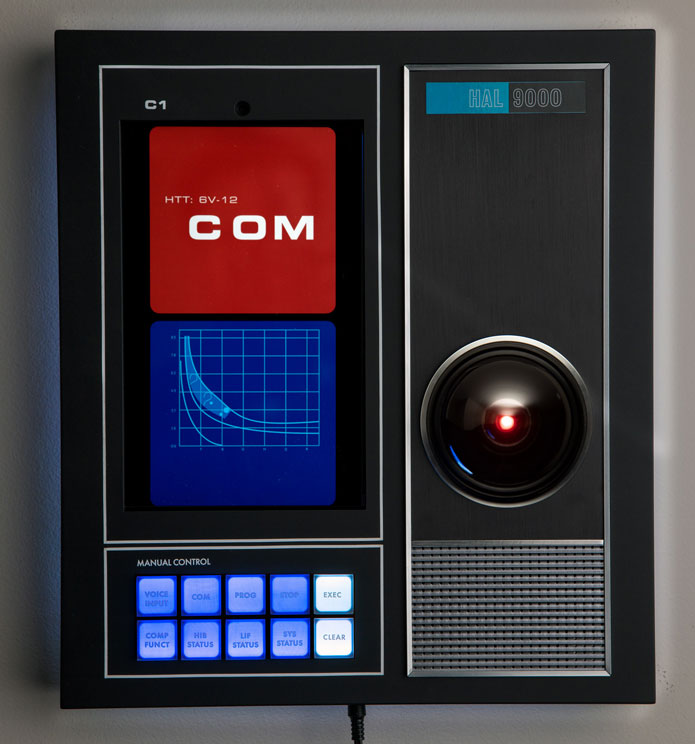 Versi Command Console ini juga mengemas integrasi Amazon Alexa, sehingga pengguna dapat berkomunikasi dengannya seperti di film. Kendalanya, versi ini hanya akan diproduksi sebanyak 2.001 unit saja, mengacu pada judul film legendaris itu tadi.
Bagi yang tertarik, replika HAL 9000 ini dapat dipesan melalui situs crowdfundingIndiegogo. Untuk sekarang, versi Bluetooth Speaker Edition dihargai paling murah $419, sedangkan versi Command Console dihargai $889. Harga ritel keduanya dipatok $600 dan $1.200.
Sumber: The Verge.
Are you sure to continue this transaction?
processing your transaction....