Mechanical Keyboard Epomaker NT68 Dirancang untuk Menggantikan Keyboard Bawaan Laptop
Daripada keyboard bawaan laptop menganggur, sebaiknya ditutupi saja dengan keyboard yang lebih bagus
Sejumlah laptop gaming terbaru Alienware dapat dikonfigurasikan dengan mechanical keyboard spesial bikinan Cherry MX. Sebagian orang bakal melihat ini sebagai diskriminasi, sebab kalangan non-gamer pemilik MacBook pun sebenarnya juga pantas menggunakan mechanical keyboard. Sayangnya Apple tidak ada kontrak kerja sama dengan Cherry MX.
Alternatifnya, kita tentu bisa membeli mechanical keyboard yang wireless dan berukuran ringkas, namun itu berarti keyboard bawaan MacBook bakal sia-sia dan menganggur begitu saja. Kalau menurut produsen mechanical keyboard Epomaker, lebih baik keyboard bawaan itu ditutupi saja. Ditutupi dengan apa? Dengan mechanical keyboard tentu saja.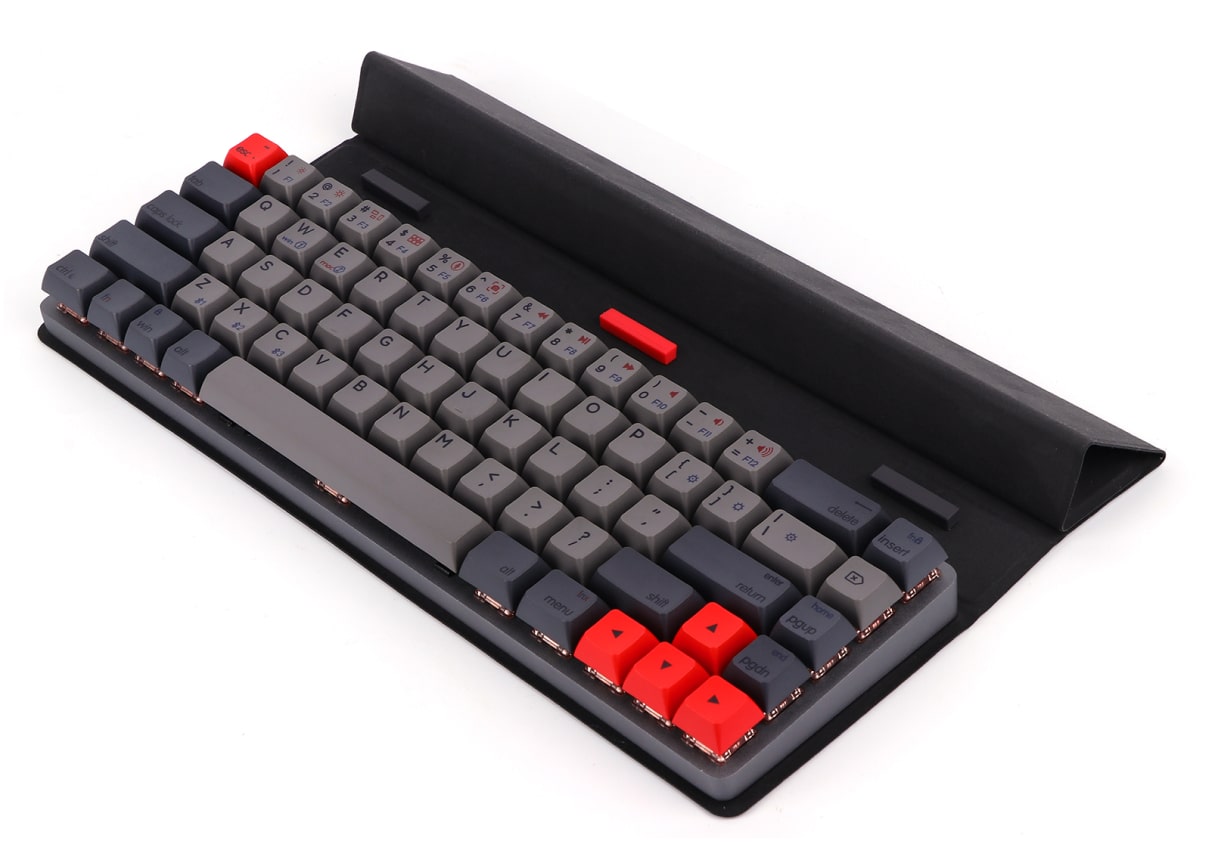 Kira-kira begitulah gagasan utama di balik produk bernama Epomaker NT68 ini. Secara mendasar, ia merupakan sebuah mechanical keyboard dengan layout 65% (tanpa F-row dan numpad) dan konektivitas Bluetooth. Namun yang membuatnya unik adalah bagaimana ia dirancang untuk diletakkan di atas keyboard bawaan MacBook ataupun laptop-laptop lain, sehingga penggunanya bisa mengetik dengan nyaman selagi laptop masih berada di atas pangkuannya.
Definisi nyaman itu tentu diwujudkan lewat mechanical switch di balik setiap tombolnya. Epomaker menawarkan sejumlah pilihan switch, namun konsumen tak perlu khawatir seandainya semua yang ditawarkan itu tidak sesuai dengan seleranya. Pasalnya, keyboard ini sudah mengadopsi rancangan hot-swappable, yang berarti masing-masing switch-nya bisa dilepas dan dipasang kembali tanpa bantuan solder sama sekali.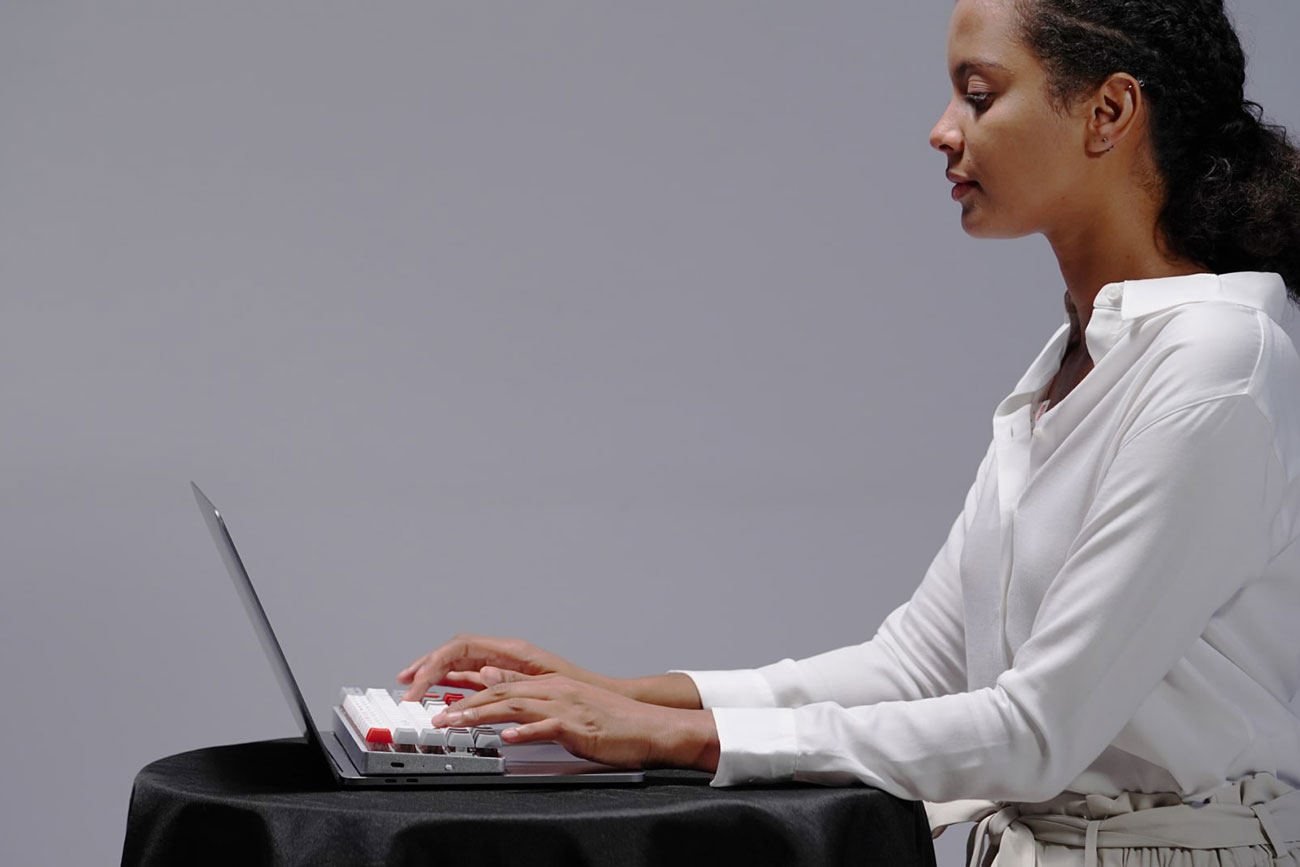 Epomaker NT68 mengandalkan konektivitas Bluetooth 5.1, dan ia bisa terhubung ke tiga perangkat secara bersamaan. Fitur multi-connection ini penting karena Epomaker NT68 hadir bersama sebuah case yang dapat merangkap peran sebagai stand untuk tablet dan smartphone.
Untuk baterainya, Epomaker mengklaim daya tahan sekitar 20 sampai 80 jam kalau lampu RGB-nya terus menyala. Kalau dimatikan, daya tahannya bisa mencapai 2 sampai 5 minggu tergantung pemakaian. Charging-nya mengandalkan kabel USB-C, dan ia pun juga dapat dihubungkan ke perangkat menggunakan kabel yang sama.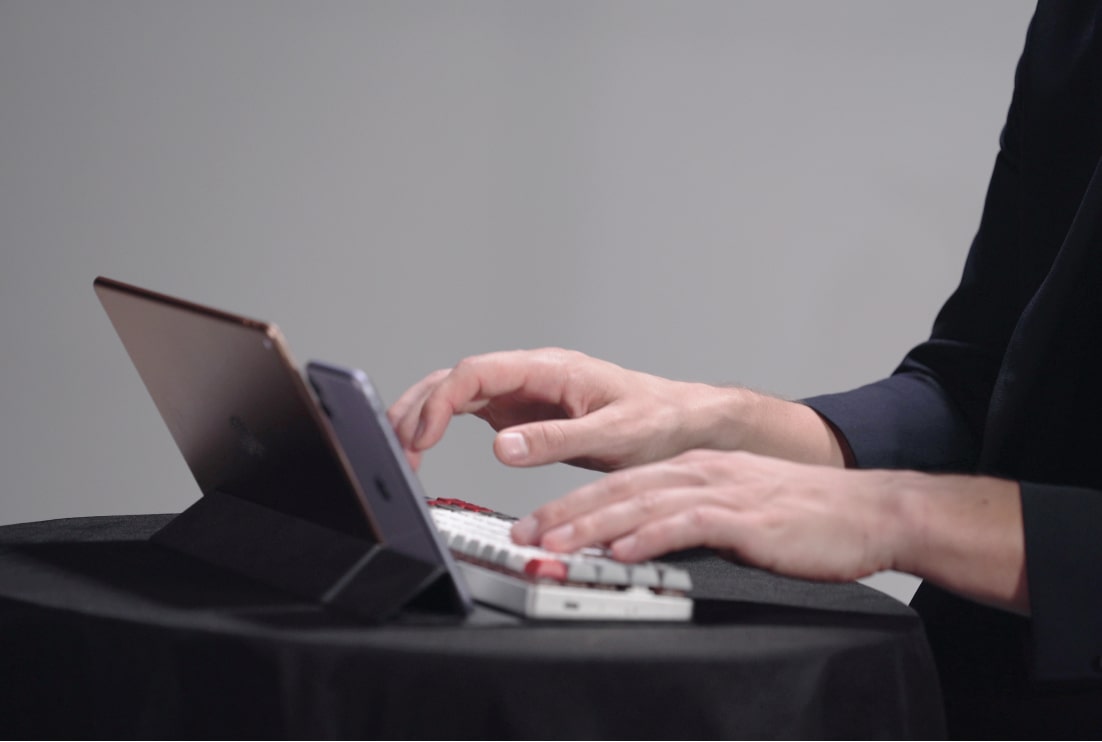 Belum diketahui kapan Epomaker NT68 bakal dijual secara luas dan berapa harganya. Namun yang pasti produk ini bukan satu-satunya opsi pengganti keyboard laptop yang tersedia di pasaran. Alternatifnya juga ada NuPhy NuType F1 yang mengusung konsep serupa, namun dengan layout yang sedikit berbeda dan tanpa mekanisme hot-swap.
Sumber: The Verge.
Are you sure to continue this transaction?
processing your transaction....