Melalui Desain Baru, Smartphone Modular PuzzlePhone Coba Saingi Project Ara
Ketika ide handset modular diperkenalkan beberapa tahun silam, banyak orang skeptis pada penerapan, proses produksi serta ketersediaan komponen. Tapi semenjak beberapa kali konferensi Google, ada lebih dari 3.300 developer berpartisipasi untuk mengembangkan Project Ara yang rencananya akan diluncurkan secara komersil awal tahun depan.
Namun ternyata tak cuma Google dan tim Phonebloks saja yang mencoba meracik ide menarik tersebut. Sebuah produsen baru bernama Circular Devices, kebetulan satu kampung halaman dengan Nokia, mengungkap PuzzlePhone. Seperti namanya, smartphone modular ini mempunyai komponen-komponen mirip mainan puzzle, dan pengguna bisa mengkustomisasinya sesuai kebutuhan.
Circular Devices patut kita apresiasi karena mereka tak mencoba mengkopi rancangan Ara. Desain modular PuzzlePhone lebih sederhana, terdiri dari tiga modul terpisah: Spine, Heart dan Brain (punggung, jantung, serta otak). Handset tetap menyediakan keleluasaan untuk di-upgrade, tetapi cukup sederhana serta mudah digunakan oleh khalayak awam - masalah yang masih perlu dirembukkan oleh tim Project Ara.
Pada bagian Spine terdapat komponen standar semisal layar LCD, speaker dan struktur dasar smartphone. Berdasarkan gambar di situs PuzzlePhone.com, terdapat tiga pilihan ukuran layar. Lalu Heart memuat baterai dan komponen elektronik sekunder. Yang terakhir adalah Brain, berisi prosesor serta modul kamera. Uniknya, Circular Devices menekankan bahwa mereka tak mau hanya sekedar menjual smartphone.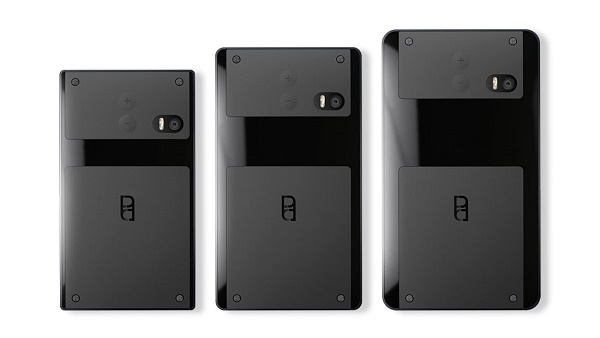 Info menarik: Project Ara Memasuki Tahap Beta, Google Membaginya ke 100 Orang Tester Secara Gratis
Berdasarkan penjelasan di blog PuzzlePhone, tim berniat untuk mendukung platform produksi brand-brand third party. Circular Devices berpedoman pada prinsip 'green' dan perusahaan manapun yang memiliki visi serupa boleh bergabung ke dalam proyeknya. PuzzlePhone menjanjikan efektivitas, faktor ekonomis dan kebebasan personalisasi.
Tim berpendapat, faktor pendorong pengembangan PuzzlePhone ialah perbedaan umur hidup tiap-tiap hardware. Menjadi pemasok tenaga utama pada handset, baterai mungkin hanya dapat bertahan selama tiga tahun. Dan kita tahu, tiap beberapa bulan ada prosesor dan teknologi kamera yang lebih canggih. Sedangkan layar LCD sendiri mampu bertahan selama 10 tahun, kecuali Anda merusaknya.
Kemampuan mengganti komponen tertentu saja membantu kita meminimalisir jumlah sampah elektronik, menciptakan standar baru pada lini smartphone, serta membuatnya semakin terjangkau. Seperti Project Ara, Circular Desain berencana melepas PuzzlePhone di tahun 2015.
Via The Verge. Sumber: PuzzlePhone.com.
Are you sure to continue this transaction?
processing your transaction....