Toko daring (e-commerce) yang merupakan wujud nyata pemanfaatan teknologi internet yang dipadukan dengan toko offline, terus menggurita di Indonesia. Menurut sensus BPS, jumlahnya mencapai 26,2 juta di 2016, tumbuh 17% dalam kurun waktu 10 tahun.
Besarnya angka ini, di satu sisi memperlihatkan pemain toko offline yang kini mulai sadar dengan potensi online sebagai alternatif jalur pemasaran yang ramah ongkos dalam rangka mendukung bisnis mereka.
Seiring berjalannya waktu, pemain e-commerce khususnya marketplace kini tak lagi menawarkan produk berbasis fesyen, gadget, atau elektronik. Coba perhatikan strategi dari lima pemain besar e-commerce di Indonesia versi iPrice berdasarkan segi kunjungan, seperti Lazada, Tokopedia, Elevenia, Bukalapak, dan Blibli. Semuanya kini mulai merambah ke luar segmen tiga kategori utama.
Tokopedia, dikenal sebagai pemain pionir yang menyediakan produk di luar segmen utama, makin melengkapi layanannya tak hanya pulsa, tapi juga sudah merambah ke pembelian tiket kereta api, voucher game, donasi, BPJS, angsuran kredit, hingga layanan fintech untuk pengajuan aplikasi kartu kredit, dan lainnya.
Lazada pun kini perlahan-lahan mulai merambah ke pengadaan kebutuhan sehari-hari dengan menjual pulsa dan paket data. Begitupula dengan Elevenia yang menyediakan tiket pesawat dengan menggandeng Tiket. Blibli pun juga demikian, baru-baru ini perusahaan menjual rambah segmen perjalanan dengan menyediakan tiket angkutan darat, laut, udara, paket perjalanan wisata, hingga voucher acara, dan lainnya.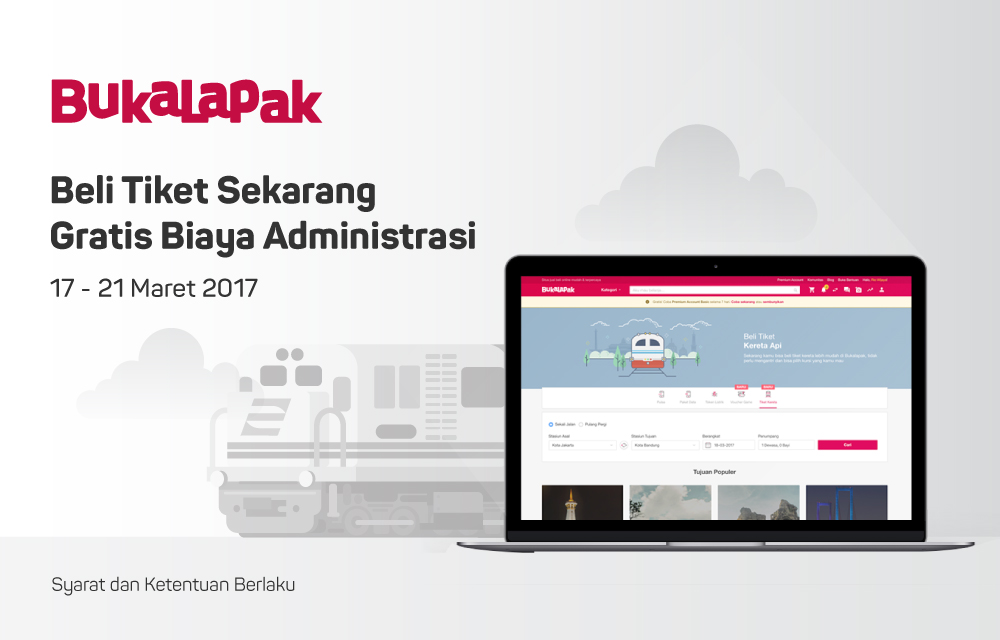 Bukalapak tak mau kalah. Selain tiket kereta api dan pesawat, Bukalapak juga menyediakan layanan fintech termutakhir, yakni investasi reksa dana. Yang terbaru, marketplace yang memiliki hubungan dengan Emtek ini juga menyediakan layanan kredit mobil, lewat BukaMobil.
Dari layanan yang dihadirkan pemain marketplace di atas, secara otomatis membuat peta persaingan dengan e-commerce tak lagi jadi horizontal, namun semakin vertikal. Akibatnya, ruang gerak bisnis e-commerce niche "terusik", apalagi dengan toko offline.
Bila ditelisik lebih dalam, kondisi serupa juga terjadi di Amerika Serikat. Ambil contoh terdekat adalah Amazon. Dalam perjalanannya, Amazon kini tidak hanya dikenal sebagai platform e-commerce untuk berjualan berbagai produk berbasis kebutuhan konsumen saja yang sudah diluncurkan sejak awal.
Dalam laporan keuangan Amazon di kuartal I 2017, perolehan pendapatan Amazon mencapai US$34,5 miliar, tumbuh 19% secara year-on-year (YOY). Beberapa kontributor yang turut mendongkrak kenaikan tersebut adalah kehadiran produk Amazon Web Service dan Amazon Prime.
Hal menarik yang bisa disimpulkan dari laporan kinerja Amazon adalah layanan e-commerce yang mulai beradaptasi menjadi peluang baru untuk terus berinovasi menambah layanan, bukan hanya mengandalkan produk berbasis kebutuhan konsumen saja.
Dengan makin ramainya layanan yang dihadirkan marketplace, seperti apa arah e-commerce Indonesia di masa mendatang? Lalu bagaimana tingkat persaingannya?
Menjadi bagian keseharian hidup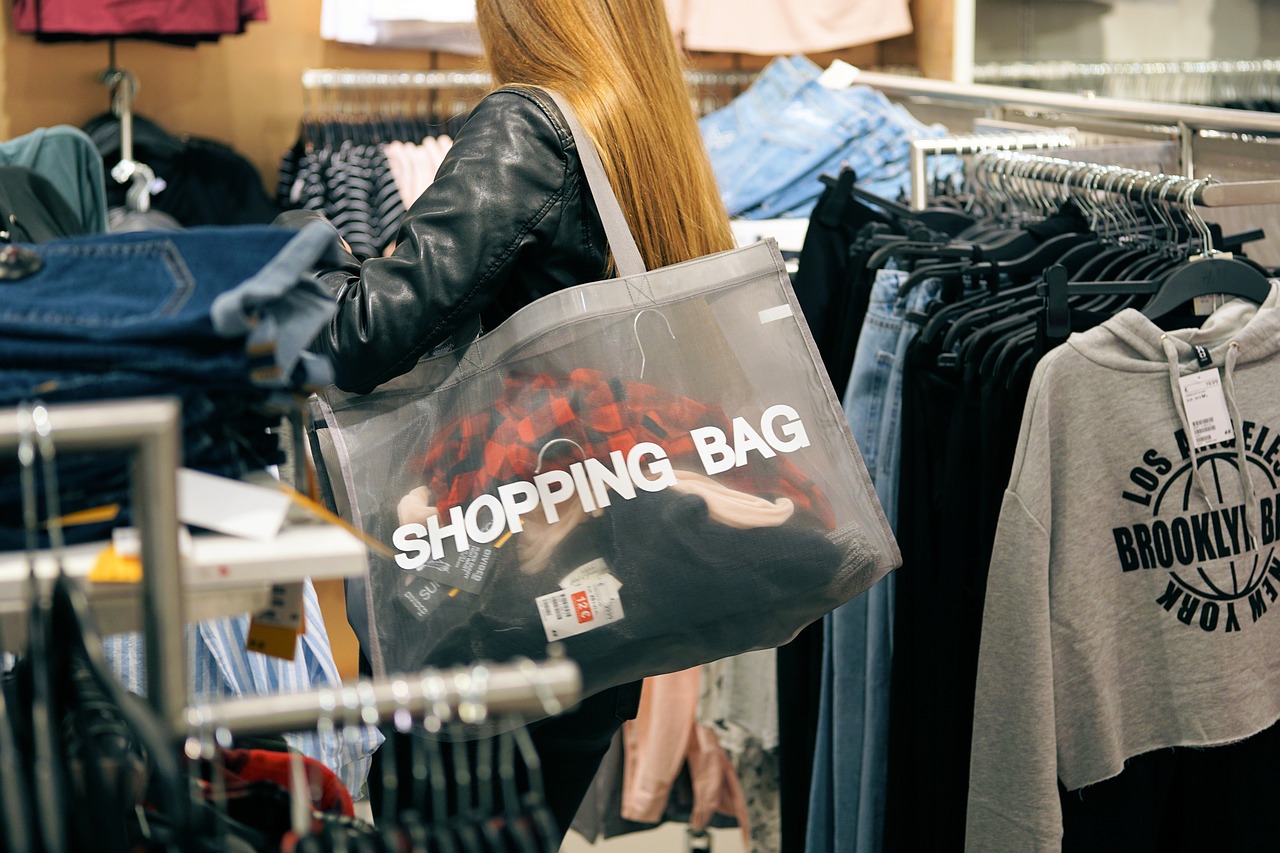 CEO Tokopedia William Tanuwijaya menjelaskan masyarakat Indonesia dari tahun ke tahun makin cerdas. Mereka tak lagi sekadar berburu diskon atau harga murah, namun menggunakan platform e-commerce untuk kemudahan hidup mereka. Tak hanya itu, sebagai destinasi untuk perbandingan harga, melihat tinjauan dari para pembeli sebelumnya.
Menurut William, dengan banyaknya penjual yang bergabung di marketplace akan memberikan fungsi transparansi harga dan kualitas kepada masyarakat sehingga dapat dijadikan sebagai acuan riset pasar sebelum berbelanja.
"Open marketplace juga akan menjadi rumah baru bagi para pemilik merek lokal maupun internasional untuk memasarkan produknya. Ini sangat wajar karena marketplace memiliki traffic kunjungan yang tinggi. Pengunjung marketplace memiliki intention to purchase, beda dengan social media, situs berita, atau mesin pencari," kata William.
Dia juga memprediksi pada tahun ini, e-commerce akan semakin inklusif demi menjangkau masyarakat hingga pelosok dengan membuka kesempatan untuk bankable. Produk keuangan seperti dompet virtual akan tumbuh seiring dorongan pemerataan ekonomi secara digital, membuka kesempatan untuk masyarakat melakukan pembayaran meski tidak memiliki akun bank atau kartu kredit.
"Marketplace seperti Tokopedia pun sudah berubah menjadi platform, yang membuka kerja sama dengan para pelaku startup fintech, khususnya yang memiliki solusi untuk financial inclusion."
Saat ini ada lebih dari 1,5 juta merchant yang bergabung dengan Tokopedia. William mengklaim setiap bulannya perusahaan bisa menghasilkan pendapatan hingga triliunan lewat 40 juta pilihan produk yang tersedia.
Menyambung ucapan William, Ketua Umum Asosiasi E-Commerce Indonesia (idEA) Aulia E. Marinto menambahkan berbagai layanan yang dihadirkan, secara otomatis membentuk suatu ekosistem yang menjadikan e-commerce sebagai one stop service.
"Mulai ditawarkannya berbagai produk dan layanan, sebenarnya sudah ada model bisnisnya di luar negeri. Ini bukan hal baru dan menjadi upaya mereka untuk leverage bisnis dari consumer base yang sudah dimiliki. Market [e-commerce] kita masih baru, banyak hal yang bisa di-online-kan," ungkapnya.
Hal senada diungkapkan CFO Bukalapak M Fajrin Rasyid. Menurutnya, layanan e-commerce di Indonesia akan menjadi sebuah ekosistem dengan menawarkan jasa dengan nilai tambah, tak lagi jasa jual-beli saja. Hal inilah yang mendasari Bukalapak meluncurkan berbagai inisiatif baru.
"Kami yakin dengan pertumbuhan dan perkembangan Bukalapak sebagai ekosistem, kami mampu memutar roda perekonomian Indonesia bukan hanya dengan penjualan dan pembelian, tapi juga dengan kebiasaan menabung. Salah satu fitur kami, BukaReksa, memungkinkan pengguna kami untuk berinvestasi," terang Fajrin.
Dia melanjutkan, "Kami yakin e-commerce di Indonesia akan menjadi sebuah ekosistem. Yang dimaksud ekosistem adalah [layanan] e-commerce yang mampu memberi kemudahan para penggunanya, tidak hanya wadah jual beli online, tetapi membantu mereka untuk melakukan kegiatan sehari-hari dalam satu platform."
Kompetisi yang makin sengit, namun potensi tetap luas
Menjawab soal kompetisi, Aulia menambahkan di era teknologi internet yang makin berkembang memang menyebabkan tingkat kompetisi yang semakin ketat. Pasalnya perkembangan internet cukup dinamis. Ambil contoh, kompetisi yang terjadi antara operator telekomunikasi dengan layanan over-the-top (OTT). Kondisi sekarang ini, pengguna telko tidak harus menggunakan pulsanya untuk menelpon karena dapat memanfaatkan layanan telepon dari aplikasi pesan singkat.
CEO Blibli Kusumo Martanto mengatakan persaingan tetap selalu ada dan semakin sengit. Blibli melihat hal ini menjadi kesempatan untuk terus "agile" dan berinovasi untuk terus meningkatkan pelayanan baik dari sisi produk seleksi, kompetisi harga, pengiriman, metode pembayaran, customer care, maupun user experience di platform web dan mobile.
"Kami juga melihat ada tanda-tanda untuk terjadinya konsolidasi di market [e-commerce] ke depannya. Tapi kami cukup yakin untuk tetap bisa tumbuh dan menjadi one of the e-commerce market leaders di Indonesia," ucap Kusumo.
Sekarang Blibli telah memiliki 15 kategori produk, beberapa yang terbaru diluncurkan tahun lalu adalah otomotif (aksesoris, mobil, dan motor); galeri Indonesia (produk lokal), mobile e-pulsa, dan groceries (non fresh products).
Peritel modern dituntut inovatif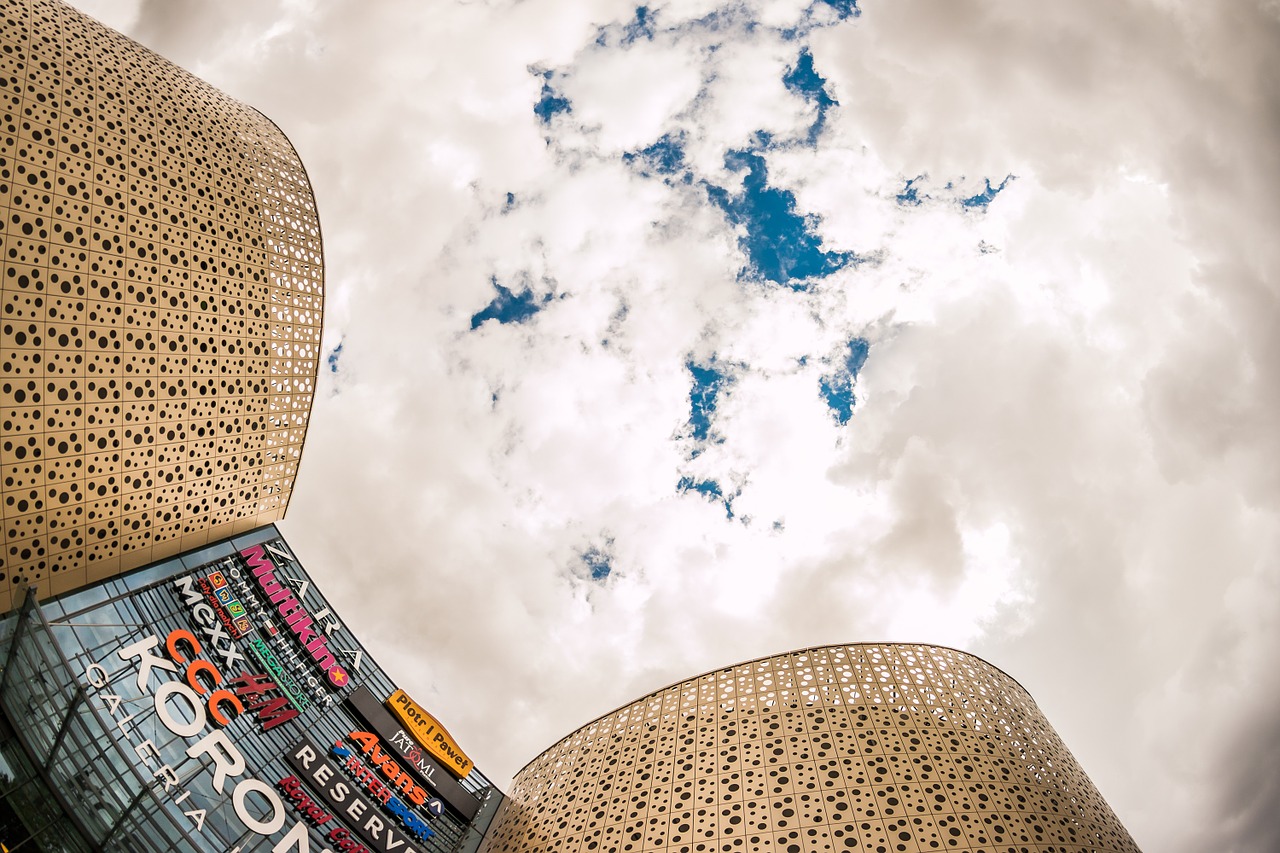 Sementara itu, peritel modern yang merupakan bisnis petahana sebelum layanan e-commerce hadir, dituntut untuk terus inovatif. Meski secara penetrasi e-commerce terhadap total ritel masih sekitar 1% di 2016, namun potensinya diklaim masih sangat luas. Dikhawatirkan hal ini akan menjadi senjata makan tuan bagi peritel modern.
William menerangkan kondisi yang sedang dialami Indonesia di tahun lalu telah terjadi di Tiongkok pada 2008 silam. Tiongkok hanya membutuhkan lima tahun untuk mencapai penetrasi 10% terhadap total ritel di 2013.
"Jika saat ini dari 100 transaksi yang kita lakukan, baru 1 yang dilakukan secara online. Pertanyaan berikutnya seberapa cepat Indonesia akan mengikuti Tiongkok, di mana dari 10 transaksi yang dilakukan, setidaknya sudah 1 dilakukan secara online," tutur William.
Ketua Umum Asosiasi Pengusaha Ritel Indonesia (Aprindo) Roy N. Mandey menambahkan layanan e-commerce kini menjadi suatu bagian yang tidak bisa diingkari, sehingga harus dijadikan sebagai jalur distribusi pemasaran yang terbaru demi mendongkrak pendapatan.
"Kita harus liat e-commerce sebagai kritik yang membangun untuk menjawab situasi yang sedang terjadi. Harus ada kreativitas yang tersuguh di market untuk dihadirkan di offline, bila peritel tidak mau berubah tentu akan punah," terang Roy.
Saat ini hampir 70% anggota Aprindo sudah mulai menggunakan transformasi dari bentuk toko fisik ke online. Sebelumnya peritel hanya memakai jalur online sebagai pemasaran, namun kini sudah bertambah menjadi saluran penjualan. Hal ini yang terjadi dalam MatahariMall, MAP Emall, Alfacart, KlikIndomaret, dan lainnya.
Kendati layanan e-commerce diprediksi menyimpan potensi yang sangat besar, kondisi ini dianggap tidak bisa menggeserkan eksistensi peritel modern. Pasalnya ritel modern memiliki nilai lebih yang tidak bisa digantikan oleh layanan e-commerce. Salah satunya adalah komunikasi yang satu arah dan keterbatasan untuk berinteraksi dengan barang yang diinginkan.
"Sedemikian maju suatu negara, toko offline akan tetap ada. Yang bakal tergerus itu yang tidak mau berubah. Intinya adalah inovasi yang dapat menghubungkan konsumen dengan teknologi, itu bisa dihadirkan dalam mengajak orang-orang untuk tetap datang ke toko."
–
Yenny Yusra berkontribusi dalam pembuatan artikel ini
DailySocial.id adalah portal berita startup dan inovasi teknologi. Kamu bisa menjadi member komunitas startup dan inovasi DailySocial.id, mengunduh laporan riset dan statistik seputar teknologi secara cuma-cuma, dan mengikuti berita startup Indonesia dan gadget terbaru.