Mengadopsi Wujud Zenbook, Asus ROG G501JW Siap Manjakan Gamer dan Desainer
Yoga Wisesa - 15 July 2015
Meskipun dari data terakhir (diungkap oleh MSI) jumlah gamer di Indonesia melewati 28 juta jiwa, karakteristik unik dan minat berbeda menyebabkan produsen produk gaming kesulitan menebak apa yang sebenarnya diinginkan penikmat game di nusantara. Dan dari gerak-gerik belakangan, Asus tampaknya mencoba mencengkram kembali lini itu lewat seri notebook ROG.
Jajaran laptop spesialis gaming anyar di bawah panji Republic of Gamers mendarat di akhir bulan Maret silam. Dilihat dari tipe serta tingkatan spesifikasinya, mereka mencoba menantang beberapa nama yang sudah lebih dulu hadir di Indonesia. Dan di antara model-model notebook ROG Asus, G501JW boleh dibilang merupakan varian paling istimewa karena berpotensi menarik perhatian konsumen non-gamer lebih besar dibanding saudara-saudaranya.
Secara terang-terangan Asus menjelaskan, ROG G501JW mengambil inspirasi dari rancangan Zenbook mereka. Istilah 'ultrabook gaming' memang bukanlah hal baru, namun klaim ini menunjukan keseriusan Asus dalam penggarapan desain. Komposisi lebar serta tebalnya membuat G501JW terlihat tipis dengan dimensi 383x255x20,6 milimeter. Tubuhnya dilapisi aluminimum, ditambah motif garis guratan vertikal di belakang layar.
Sewaktu Anda memandangnya dari sudut berbeda, panel aluminium di cover akan memantulkan cahaya. Presentasi ini menyebabkan notebook tak cuma pas untuk gamer kelas hardcore, namun juga buat para desainer atau pekerja kreatif yang terkadang harus bertugas atau meeting bersama klien di tempat umum. ROG G501JW dilengkapi layar matte 15,6-inci beresolusi hingga 3840X2160, disertai keyboard chicklet full-size plus backlight sebagai input utamanya. Dari gaming hingga mengetik, semuanya disanggupi oleh G501JW.
Info menarik: Asus RoG Baru Siap Ramaikan Kompetisi Gaming Notebook Indonesia
Komponennya sendiri adalah racikan hardwaregaming sejati. Sebagai otak utamanya, notebook memanfaatkan prosesor quad-core Intel Core i7-4720HQ 2,6GHz (mencapai 3,6GHz via Turbo Boost) dengan arsitektur Haswell 22nm. Kemudian di sisi olah grafis, Asus mengusung Nvidia GeForce GTX 960M yang dipandu Intel HD Graphics 4600. Selain itu terdapat memori RAM DDR3L 16GB, penyimpanan SSD 128GB serta hard drive 1TB, dan baterai Li-Polymer 60Whrs.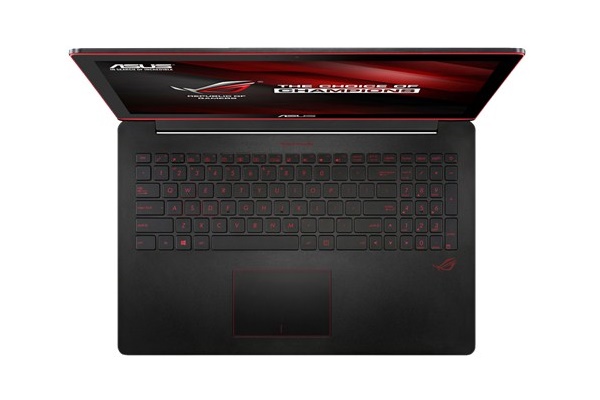 Jika Anda ingin menikmati video 4K, tinggal sambungkan saja notebook ke layar eksternal dengan HDMI. Asus juga menjamin bahwa ROG G501JW mampu menjalankan permainan-permainan 'berat' yang diluncurkan antara tahun 2014 sampai 2015 di setting dan resolusi maksimal. Selain HDMI, ada konektivitas USB 3.0 Mini DisplayPort, card reader 3-in-1, dan webcam HD.
Asus Republic of Gamers G501JW dibanderol seharga Rp 20,3 juta. Ia dibundel bersama tas, mouse optical Asus ROG Gladius, dan memperoleh garansi global dua tahun.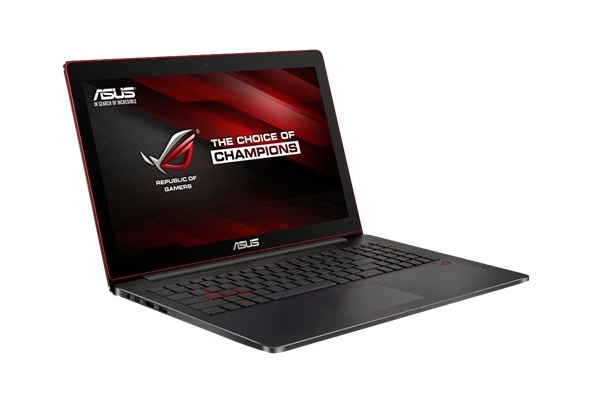 Are you sure to continue this transaction?
processing your transaction....