Mengintip ASUS TUF FX505, Zephyrous S, dan Strix GL12CX
Sebentar lagi bakal diluncurkan di Indonesia!
Dimas Galih W. - 5 December 2018
ASUS sebentar lagi bakal meluncurkan tiga perangkat terbarunya yang ditujukan untuk bermain game. Ketiga perangkat itu adalah laptop gaming ASUS TUF FX 505, Zephyrous S, dan Strix GL12CX. Rencananya, ketiganya bakal diperkenalkan secara umum pada bulan Desember 2018 ini.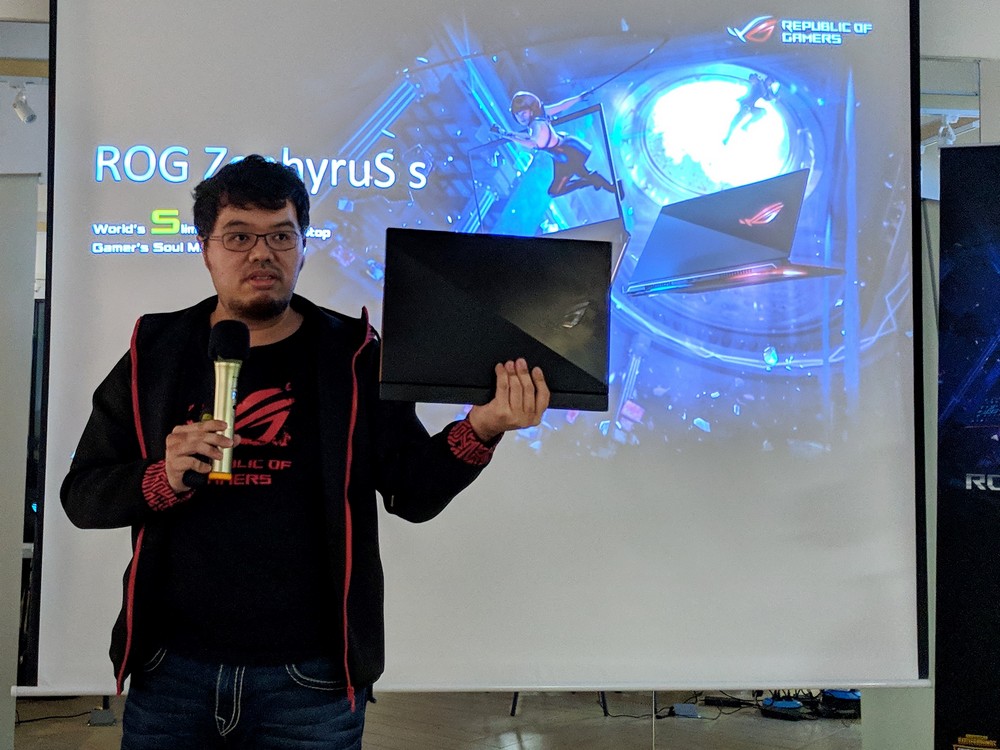 Perangkat pertama yang bakalan menjadi "jagoan" ASUS pada akhir tahun 2018 ini adalah Zephyrous S, sebuah laptop gaming yang memiliki badan yang ramping namun spesifikasinya tinggi. ASUS pun mengklaim bahwa Zephyrous S merupakan laptop dengan GeForce 1060 tertipis di dunia.
ASUS pun membuat  sistem pendingin Zephyrous S memiliki lebih banyak baling-baling, membuatnya lebih dingin dari seri sebelumnya. Namun, hal unik yang dimiliki oleh laptop ini adalah kemampuannya untuk bisa diisi ulang baterainya dengan menggunakan power bank.
Perangkat kedua adalah ASUS Strix GL12CX yang merupakan sebuah desktop gaming. Tidak tanggung-tanggung, ASUS pun menyematkan prosesor kencang dari Intel dengan Core i9-9900K dan mendukung overclocking. Graphics Card yang digunakan adalah NVIDIA dengan seri sampai RTX 2080.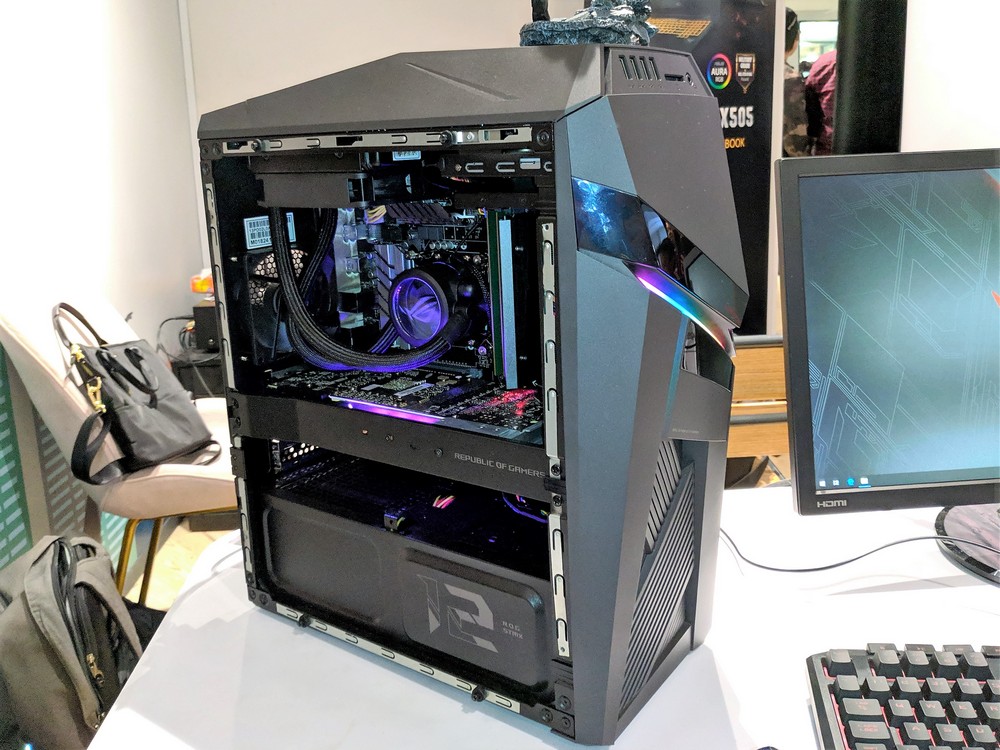 GL12CX pun dibalut dengan casing dengan desain dari ASUS sendiri. Casing menawan dari ASUS ini dipersenjatai dengan warna warni LED yang cantik. ASUS juga tidak lupa menempatkan bay untuk SSD agar dapat dicopot kapan pun diinginkan.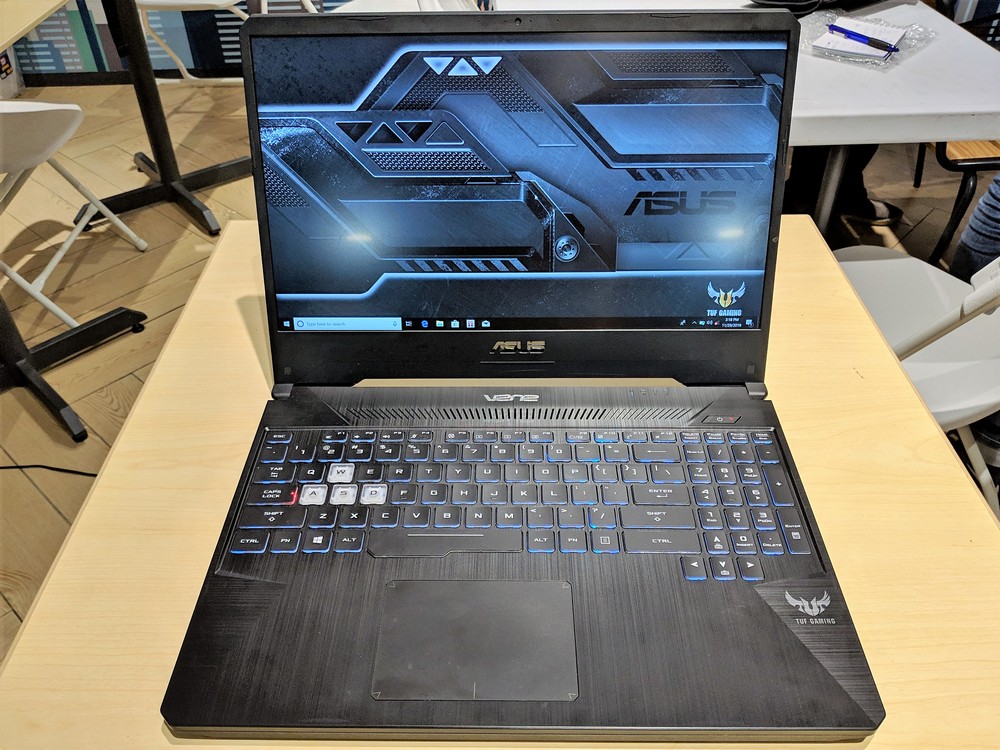 Perangkat terakhir adalah laptop ASUS TUF Gaming FX505. Laptop gaming yang satu ini diklaim oleh ASUS memiliki ketahanan yang kuat karena memiliki sertifikasi militer. Pada saat acara perkenalan berlangsung, Panda Pan selaku ROG Global Technical and Marketing beberapa kali membanting laptop yang satu ini. Yang paling ekstrim, beliau membanting laptop tersebut ke lantai dan ternyata tetap menyala!
https://youtu.be/NVv0PMgR4GM
ASUS TUF Gaming FX505 juga memiliki desain yang cukup unik. ASUS menaruh semua port dan slot expansion seperti USB dan LAN pada bagian sebelah kiri dari laptopnya. Hal tersebut menghindari para pengguna terganggu saat bermain dengan menggunakan mouse.
ASUS akan meluncurkan ketiga perangkat ini pada bulan Desember 2018 ini. Tentunya, harga jual dari ketiganya juga bakal diumumkan pada peluncurannya. Oleh karena itu, yuk kita tunggu saja kehadirannya.
Are you sure to continue this transaction?
processing your transaction....