Microsoft HoloLens 2 Resmi Diluncurkan, Unggulkan Penyempurnaan di Sektor Kenyamanan dan Immersion
Yang terpenting, field of view-nya jauh lebih luas ketimbang sebelumnya
Glenn Kaonang - 26 February 2019
Rumor mengenai Microsoft HoloLens 2 yang sempat berseliweran bulan lalu sama sekali tidak meleset. Di hadapan para pengunjung Mobile World Congress 2019, Microsoft resmi menyingkap generasi kedua dari mixed reality headset andalannya tersebut.
Sepintas wujud HoloLens 2 kelihatan mirip seperti pendahulunya, akan tetapi Microsoft sebenarnya sudah menerapkan sejumlah penyempurnaan di sektor desain. Secara keseluruhan, dimensi perangkat kini lebih kecil, dan bobotnya pun lebih ringan berkat penggunaan material serat karbon yang menyeluruh.
Juga berbeda adalah mayoritas komponen elektronik yang kini diposisikan di bagian belakang, sehingga perangkat tidak terasa berat sebelah saat digunakan. Bagian belakangnya ini dilengkapi sebuah kenop yang dapat diputar untuk mengencangkan atau merenggangkan strap yang mengikat kepala pengguna.
Masih seputar fisiknya, bagian depannya kini bisa dilipat ke atas saat sedang tidak digunakan, tidak perlu melepas perangkat sepenuhnya. Pengguna berkacamata pun kini juga bisa mengenakan HoloLens 2 dengan nyaman. Namun tentu saja ergonomi baru sebagian dari cerita utuhnya, sebab Microsoft juga telah menyempurnakan HoloLens 2 dari segi performa.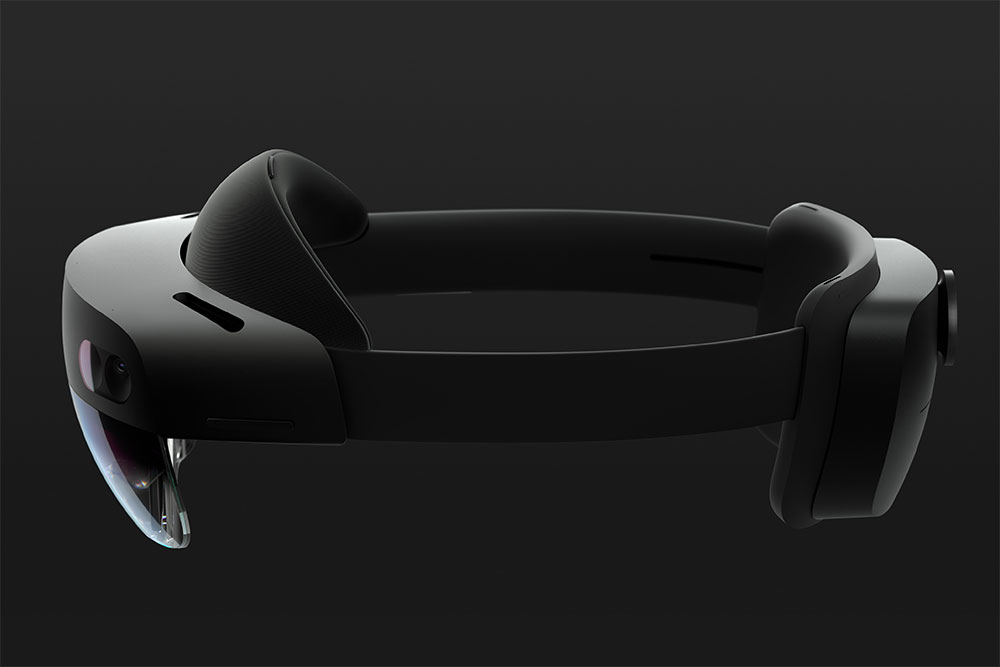 Pada HoloLens orisinal, keluhan terbanyak yang disampaikan para reviewer adalah field of view yang begitu kecil (hanya sekitar 30 derajat secara horizontal). Dampaknya, hologram sering sirna dari pandangan meski pengguna hanya menoleh sedikit.
Problem tersebut sudah dibenahi. Field of view HoloLens 2 kini diklaim lebih dari dua kali lebih luas ketimbang pendahulunya, dan itu tanpa berkompromi soal resolusi – masih setara dengan resolusi 2K per mata. Bicara soal mata, Microsoft rupanya juga sudah menyematkan sistem eye tracking pada HoloLens 2, sehingga interaksi bisa berjalan secara lebih alami.
Kelebihan dalam hal interaksi ini turut didukung oleh pengenalan gesture yang lebih komplet. Pada HoloLens 2, memanipulasi objek hologram menggunakan tangan jauh lebih menyerupai di dunia nyata, dan itu menumbuhkan kesan bahwa versi pertamanya sangatlah terbatas dalam hal pengenalan gesture.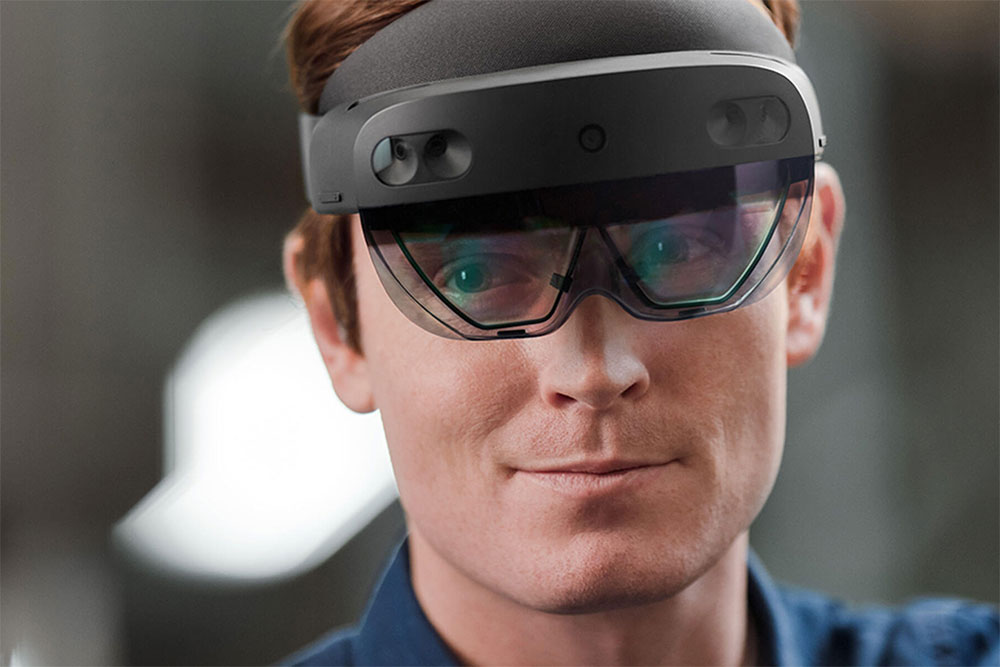 Tidak seperti sebelumnya, Microsoft sudah mantap dengan posisi HoloLens 2 sebagai produk enterprise, sebab potensinya memang akan jauh lebih terasa di tangan para profesional ketimbang konsumen secara umum. Itulah mengapa Microsoft tak segan mematok harga $3.500 untuk HoloLens 2, lebih mahal $500 ketimbang pendahulunya.
Ini ternyata berlawanan dengan yang dirumorkan selama ini, di mana Microsoft disebut bakal menyiapkan solusi supaya harga jual HoloLens 2 tidak melambung. Terlepas dari itu, $3.500 untuk ukuran produk enterprise masih tergolong wajar. Untuk pengguna kasual, mungkin Magic Leap One bisa menjadi pilihan yang lebih bijak.
Sumber: VentureBeat dan Microsoft.