MIT Ciptakan Aplikasi untuk Menghubungkan dan Mengontrol Perangkat Pintar
Bisa dilakukan hanya dengan menarik garis dari perangkat ke yang lain di dalam aplikasi
Glenn Kaonang - 14 December 2015
Seperti yang kita tahu, tren Internet of Things (IoT) semakin lama semakin menjamur. Setiap objek yang kita jumpai sehari-harinya perlahan berevolusi menjadi perangkat pintar. Pun demikian, kita masih kesulitan dalam hal mengontrolnya, mengingat masing-masing perangkat biasanya didampingi oleh aplikasinya sendiri-sendiri.
Inilah problem yang ingin dipecahkan divisi riset Fluid Interfaces dari Massachusetts Institute of Technology (MIT). Selama tiga tahun mereka mengembangkan sebuah aplikasi berjuluk Reality Editor, yang pada dasarnya merupakan aplikasi untuk mengontrol perangkat IoT atau smart home berbasiskan teknologi augmented reality (AR).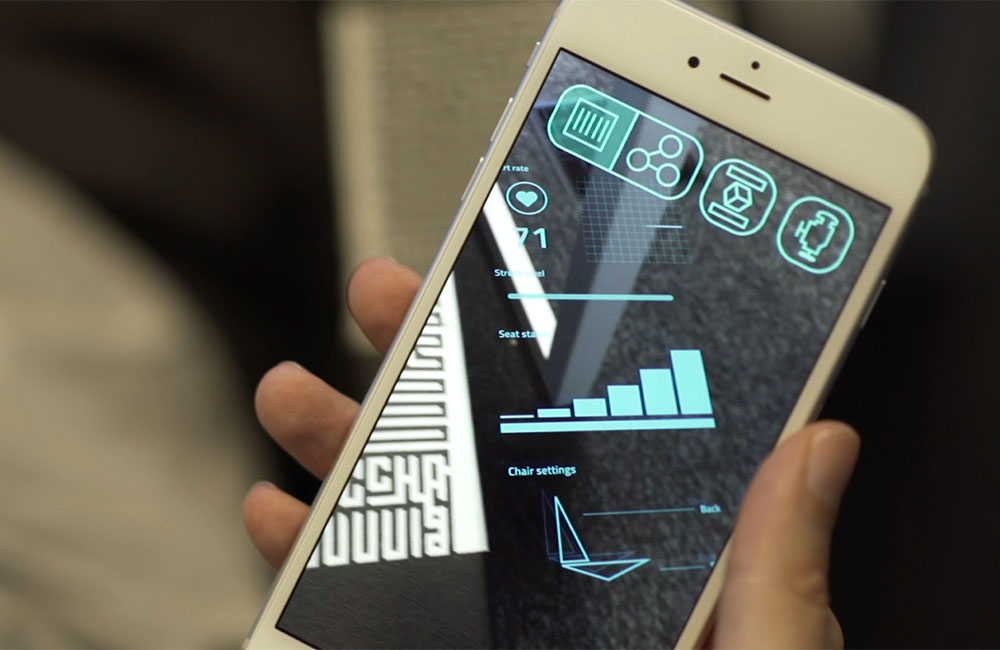 Aplikasi ini sepintas tampak terinspirasi oleh film Minority Report yang dibintangi oleh Tom Cruise. Tapi bukan tampilannya semata yang membuatnya menarik, tetapi juga fungsinya. Dengan Reality Editor, pengguna dapat menghubungkan perangkat pintar ke yang lain hanya dengan menarik garis saja.
Jadi, semisal Anda menginginkan lampu kamar tidur bisa mati dengan sendirinya saat TV dimatikan, Anda tinggal menarik garis dari lampu ke TV pada aplikasi. Dari situ Anda tinggal memanipulasi fungsi-fungsi yang ingin diterapkan, semuanya melalui tampilan yang sangat mudah dipahami.
Contoh lain misalnya di dalam mobil. Anda ingin mengutak-atik equalizer sistem audio tapi malas mengakses menu demi menu pada layar. Dengan Reality Editor, Anda bisa menghubungkan sistem audio ke sepasang kenop pada dashboard. Dari situ Anda tinggal memilih fungsi apa yang bisa diatur dengan kenop A dan B, seperti misalnya mengatur bass dan treble.
Potensi yang dimiliki Reality Editor sangat luas, dan aplikasi ini bukan sekedar konsep belaka. Tim pengembangnya telah merilis Reality Editor untuk perangkat iOS. Hanya saja, perangkat IoT atau smart home yang didukung belum ada – Reality Editor memanfaatkan platformopen-source bernama Open Hybrid.
Solusinya sejauh ini adalah dengan jalan DIY. Menurut tim pengembangnya, pengguna bisa membuat adaptor untuk perangkat sehingga bisa dikenali oleh aplikasi Reality Editor. Tapi ke depannya, di saat sudah banyak perangkat yang mengusung kompatibilitas Open Hybrid, aplikasi ini bisa dipastikan akan menjadi cukup tenar.
Sumber: Fast Company.
Thank you for Reading DailySocial.id
Starting at less than Rp 5.000/Day. You get unlimited access to DailySocial.id