Starfighter Assault di Star Wars Battlefront II Janjikan Pertempuran Ruang Angkasa Super-Seru
Bayangkan kombinasi antara X-Wing versus TIE Fighter dengan aksi menegangkan di game Rogue Squadron.
Yoga Wisesa - 29 August 2017
Jika semua tersaji sesuai janji DICE, Star Wars Battlefront II berpeluang untuk mengobati kekecewaan pemain terhadap game sebelumnya. Lewat sekuel itu, developer mencoba memperbaiki kekeliruan desain gameplay, juga menyempurnakan permainan dengan campaign single-player. Dan kejutan dari DICE buat fans Star Wars tak berhenti sampai di sana.
Selain pertempuran di darat dan udara, Battlefront II kabarnya juga akan menghidangkan konfrontasi di zona nol gravitasi melalui mode Starfighter Assault. Mode ini sempat disebutkan dalam pengumuman jadwal open beta. Dan sesuai janji sebelumnya, DICE akhirnya mengungkap detail mengenainya lebih jauh di Gamescom 2017 kemarin, sembari mengiringinya dengan pelepasan trailer baru.
Deskripsi Starfighter Assault membuat saya membayangkan kombinasi antara X-Wing versus TIE Fighter dengan aksi menegangkan ala Rogue Squadron, mengadu dua kubu dalam pertempuran 'multi-stage'. Developer belum menjelaskan maksud dari multi-stage, tapi saya berasumsi bentrokan tersebut disajikan berbarengan dan dapat memengaruhi hasil pertempuran para prajurit di dalam kapal atau stasiun luar angkasa.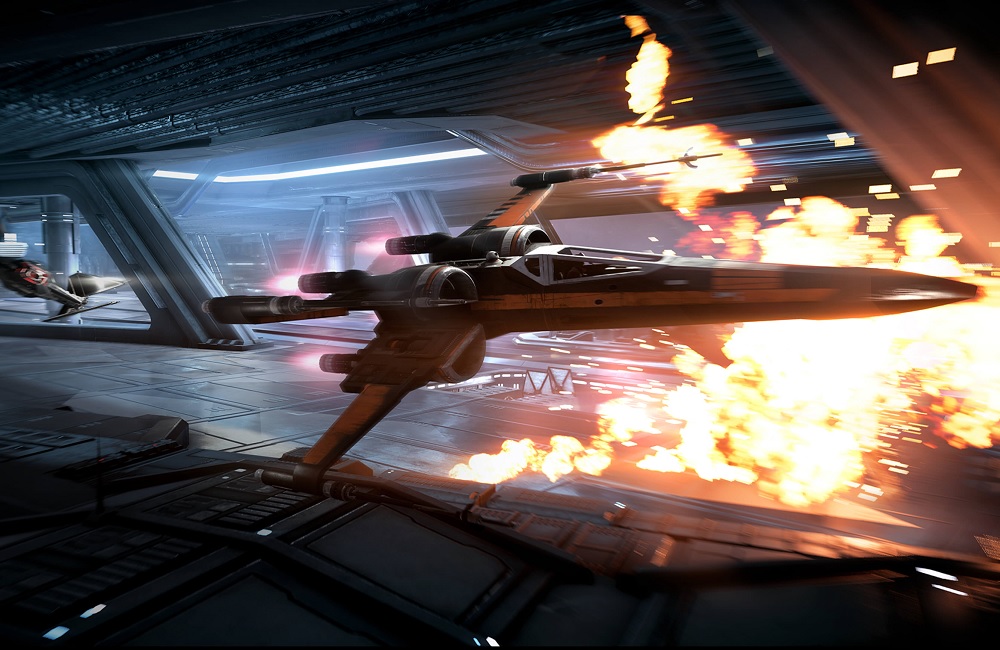 Masing-masing tim mempunyai misi berbeda (kemungkinan melindungi atau menyerang area/kapal tertentu), dan Anda disuguhkan berbagai jenis pilihan pesawat tempur ruang angkasa Star Wars. Melengkapi tipe-tipe populer semisal X-Wing, TIE Interceptor hingga Y-Wing, Anda juga diberikan kesempatan untuk mengendarai pesawat-pesawat legendaris milik Han Solo (Millennium Falcon), Boba Fett (Slave I), Darth Maul (Scimitar), serta Poe Dameron (Black One).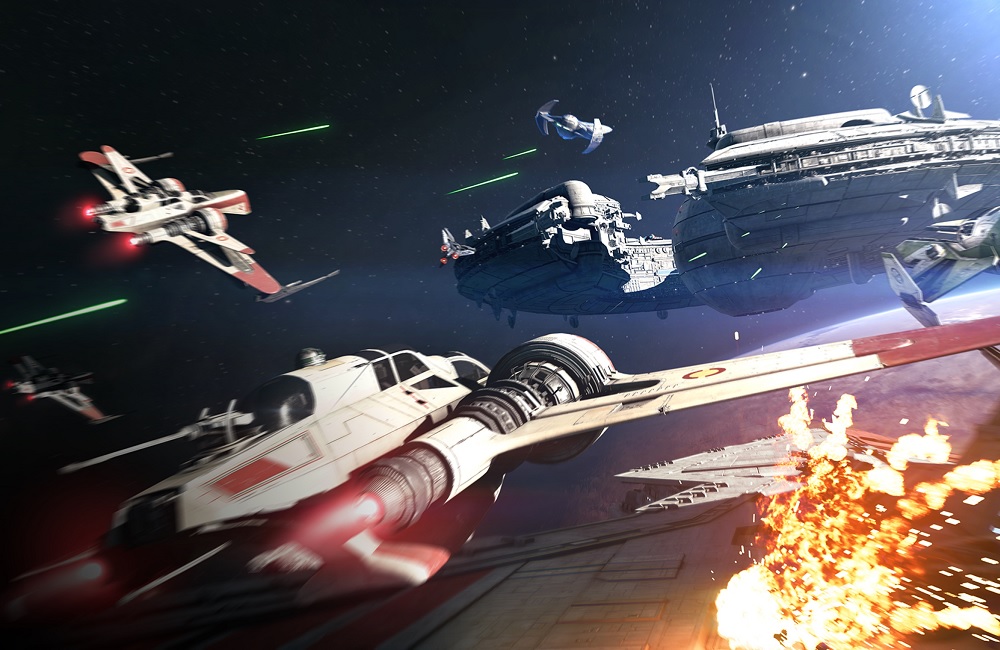 Tiap pesawat terbagi dalam tiga kelas: model pencegat yang mampu melesat cepat, tipe 'petarung' seperti TIE Fighter, serta varian pembom (contohnya Y-Wing) yang bisa memberikan kerusakan terbesar bagi kapal-kapal induk dan pengangkut. Tipe interceptor efektif buat mengejar pesawat pembom, namun mereka dapat mudah ditundukkan oleh fighter. Maka dari itu, komposisi tim dan komunikasi menjadi faktor penting penentu kemenangan.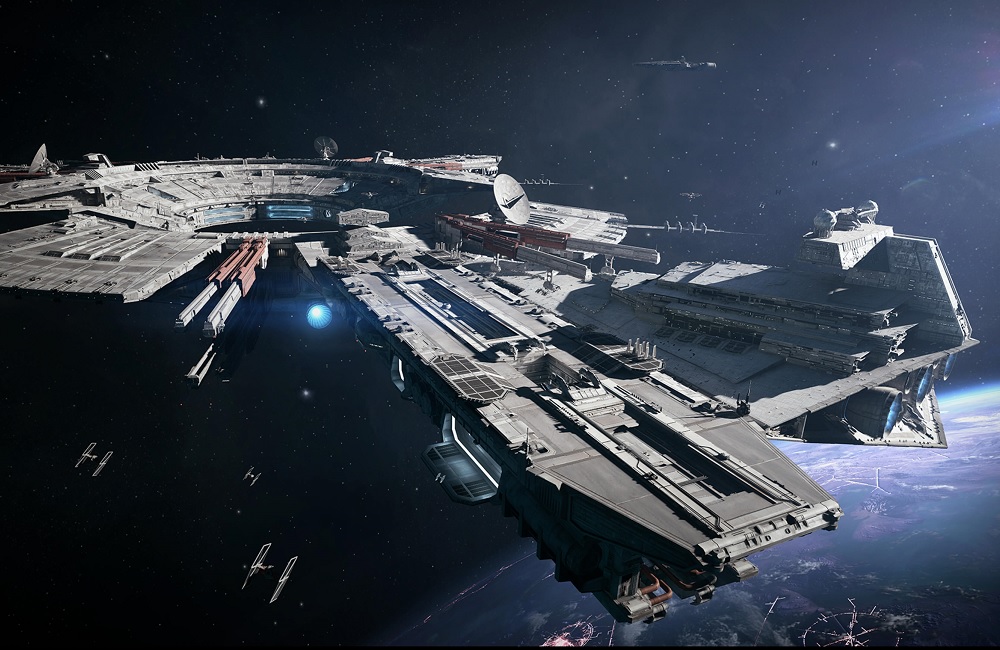 Trailer gameplay Starfighter Assault di atas itu sendiri memperlihatkan skenario konfrontasi berbeda, dari mulai penyerangan pada Resurgent Star Destroyer yang dilakukan Armada pemberontak, pertempuran di langit Endor (Return of the Jedi), penyergapan galangan kapal di Fondor, hingga penyerbuan pada Lucrehulk Battleship di era The Clone Wars. Semuanya ini bisa dinikmati dalam Battlefront II.
Star Wars Battlefront II akan dirilis di PC, Xbox One dan PlayStation 4 di tanggal 17 November 2017. Sebelum meluncur, DICE rencananya akan menggelar sesi open beta, dimulai tanggal 4 November.
Sumber: EA.