Mogees Ubah Objek Sehari-Hari Jadi Instrumen Musik
Yoga Wisesa - 19 October 2015
Bahkan penulis sekelas Victor Hugo-pun mengaku, musik mengekspresikan hal-hal yang tidak bisa diucapkan, dan ia tak dapat dibungkam. Tapi ada kendala pada alat musik konvensional saat ini: wujud beberapa instrumen masih menghalangi kita mengungkapkan ekspresi tersebut. Namun keterbatasan itu akan segera hilang berkat sebuah kreasi developer asal London.
Didasari ide yang hampir serupa seperti Ototo, Bruno Zamborlin dan kawan-kawan memperkenalkan device bernama Mogees. Premisnya simpel namun mengagumkan, pada dasarnya perangkat ini sanggup mengubah objek apapun menjadi alat musik. Misalnya, daun pintu jadi drum, meja jadi gong, atau mentransformasi suara gitar biasa jadi harpa China. Anda hanya tinggal menentukan pilihan saja.
Mogees terdiri dari dua bagian, yaitu perangkat mungil untuk Anda sambungkan ke smartphone dan aplikasi companion. Di dalam aksesori tersimpan sensor berbasis contact microphone yang dapat menangkap getaran. Bentuknya bulat pipih, berukuran 4x2-sentimeter, dilindungi cangkang aluminium ber-chrome, mampu mengirimkan geratan akustik ke tubuh polimernya. Supaya bisa melekat, developer memanfaatkan bantalan adhesif re-washable.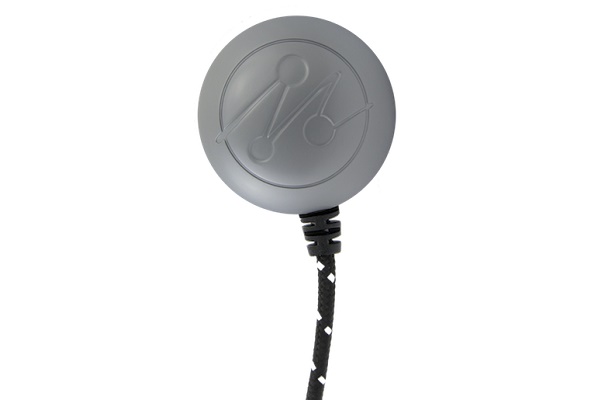 Cara memakainya sangat simpel. Anda hanya perlu menempelkan Mogees dari benda yang ingin 'dimainkan', terhubung ke handset via kabel bercolokan 3,5mm. Tahap kedua, rekam gerakan pemicunya, dapat dilakukan lewat menggesek, tap atau memukul. Kemudian tentukan gesture tersebut ke satu suara atau nada MIDI. Menurut tim, MIDI adalah bahasa universal dari musik digital, dan dengannya, Anda bisa mengintegrasikan Mogees ke perangkat audio lain (tersedia adaptor 3,5mm ke 6,35mm).
Info menarik: Aqua Headphone Amp Adalah Aksesori Wajib Penikmat Musik Modern
Tidak ada proses instalasi sulit, Mogees berpedoman pada prinsip plug and play. Selain itu, Anda diberi keleluasaan untuk menciptakan instrumen musik custom atau controller MIDI berbekal teknologi pengenal gesture di device. Software membaca input dalam waktu milidetik, memberikan kita respons seketika. Perangkat lunak tersebut didukung engine MUON, memastikan sinyal input dari material-material alami semisal kayu, kaca dan logam tetap utuh saat dikeluarkan.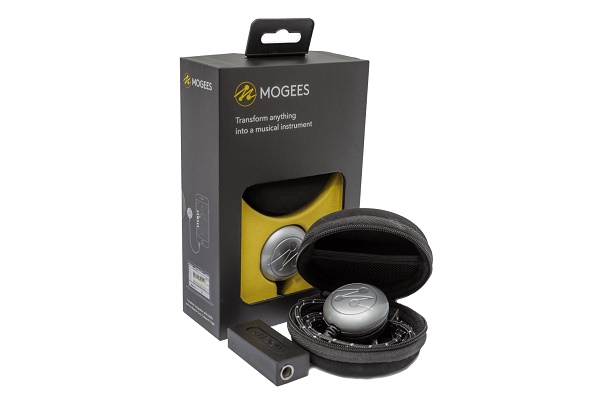 Sayang sekali, Mogees hanya kompatibel ke device Windows serta iOS 8 atau yang terbaru, minimal iPhone 4S serta iPad 2. Developer beralasan, terdapat banyak masalah yang menghadang audio real-time di platform Android.
Mogees bisa dipesan sekarang di situs crowdfundingKickstarter, harganya dibanderol mulai dari £ 95 atau kisaran US$ 147. Pengiriman ke backer dijadwalkan akan berlangsung di bulan November 2015.
Are you sure to continue this transaction?
processing your transaction....