Mozilla dan KDDI Rilis Fx0, Smartphone Firefox OS Pertama Dengan Spesifikasi Tinggi
Oki Rosgani - 27 December 2014
Jika sebelumnya smartphoneFirefox OS hadir dengan spesifikasi 'pas-pasan' (karena memang awalnya smartphone ini lebih ditujukan untuk negara berkembang), namun kini lain halnya dengan operator seluler KDDI di Jepang.
Operator ini telah bekerja sama dengan Mozilla untuk merilis smartphone ber-platform Firefox OS yang hadir dengan spesifikasi lebih tinggi, smartphone tersebut bernama Fx0.
Fx0 adalah smartphone Firefox OS pertama yang hadir dengan spesifikasi tinggi, perangkat ini hadir secara khusus utuk para pengguna layanan operator KDDI di Jepang.
Tidak hanya memiliki spesifikasi yang lebih tinggi, smartphone ini juga tampil dengan desain transparan yang unik sehingga penggunanya bisa melihat jeroan smartphone ini secara langsung, seperti komponen baterai, slot simcard dan beberapa komponen lainnya.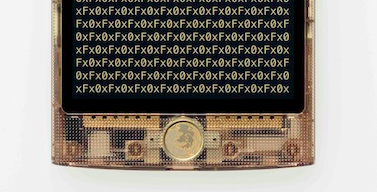 Smartphone ini pertama kali diperkenalkan di Jepang bertepatan dengan perayaan liburan Natal 2014 kemarin. Dijejali dengan layar berukuran 4.7 inci dengan teknologi layar IPS HD, diotaki dengan prosesor Qualcomm Snapdragon 400 Quad-core dengan dapur pacu 1.2GHz, smartphone ini juga didukung dengan RAM 1.5GB dan media penyimpanan internal 16GB, serta slot micro SD tambahan untuk menyimpan berbagai konten multimedia.
Spesifikasi di atas mungkin tidaklah terlalu tinggi untuk smartphone dengan platform Android yang ada dipasaran sekarang, namun tentu hal ini berbeda dengan platform Firefox OS, dimana sebelumnya beberapa produsen menawarkan dengan spesifikasi pas-pasan, namun smartphone Fx0 hadir dengan spesifikasi yang cukup bertenaga, karena itu pihak Mozilla menyebutnya sebagai high-spec Firefox OS smartphone.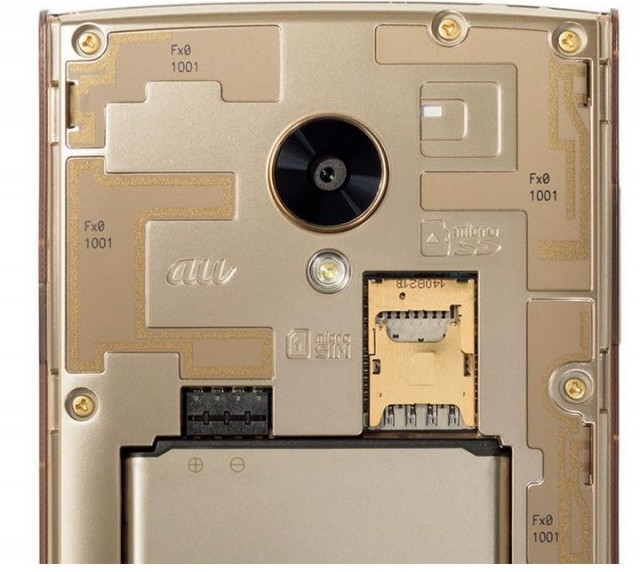 Smartphone ini juga dijejali dengan kemampuan koneksi ke jaringan 4G LTE milik KDDI Japan, teknologi NFC, WebRTC, memiliki kamera utama 8 megapiksel di bagian belakang dan kamera 2.1 megapiksel di bagian depan, smartphone ini ditenagai dengan baterai dengan kapasitas 2,370 mAh.
Menurut informasi dari situs The Verge via TechnoBuffalo, smartphone ini rencananya akan dijual dengan harga ¥50,000 atau setara dengan harga US$420, walaupun telah diperkenalkan pada tanggal 25 Desember kemarin, namun smartphone ini baru akan tersedia secara luas di pasar Jepang mulai tanggal 6 Januari 2015 mendatang.
Firefox OS sendiri merupakan sistem operasi mobile yang dibangun dengan standar web HTML5 yang dibuat dengan basis Linux, platform yang sebelumnya memiliki nama project Boot to Gecko (B2G) ini mulai didemokan ke publik pada bulan Februari 2012 silam.
Mozilla telah bekerja sama dengan produsen ponsel asal Tiongkok, ZTE dan TCL untuk mulai memasarkan smartphone ini dan memajangnya pada perhelatan Consumer Electronic Show (CES) 2013 lalu. Dan kini sedikitnya ada 14 buah operator di 28 negara telah resmi mengadopsi smartphone Firefox OS ini dan membuat plaform ini semakin dikenal dikalangan luas.
Indonesia sendiri dikabarkan akan memperoleh smartphone dengan Firefox OS ini melalui sejumlah brand dan operator. Beberapa pihak yang sebelumnya dikabarkan bekerja sama dengan Mozilla antara lain Telkomsel dan Indosat. Sedangkan  untuk vendor ponsel ada Polytron.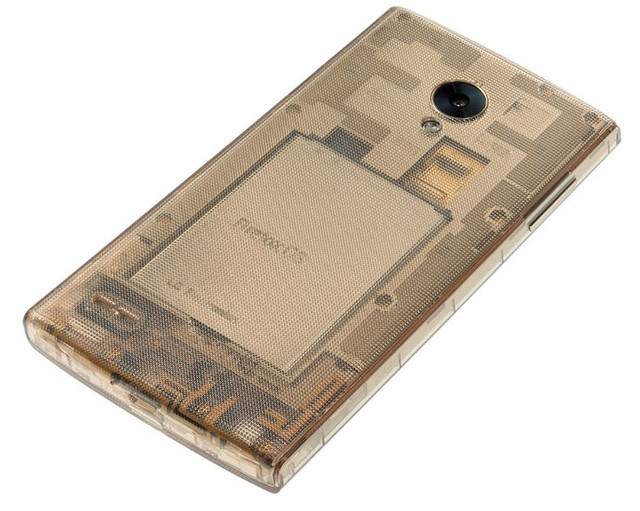 Sumber: TechnoBuffalo | Gambar Header: Mozilla Blog.