MSI Pamerkan Jajaran Kartu Grafis AMD Radeon Teranyar
Yoga Wisesa - 6 July 2015
Ketika berbicara soal gaming di era modern, aspek visual akan selalu diperbincangkan. Di sisi gamer, satu faktor penentu mutu grafis adalah kualitas komponen pengolahnya. Setelah bersiap-siap cukup lama, AMD membawa keluarga GPU Radeon seri R9 dan R7 300 ke Indonesia. Dan satu perusahaan IT Taiwan memadu teknologi baru itu dengan fitur canggih mereka.
Micro-Star International mengumumkan lini kartu grafis di keluarga MSI Gaming, ditenagai model AMD Radeon seri R9 dan R7 300. Sesuai penuturan AMD sebelumnya, tiap strata GPU diracik buat minat gaming berbeda, namun MSI tak lupa menambahkan sejumlah teknologi eksklusif. Tidak kurang dari empat tipe kartu grafis spesialis gaming sudah MSI ramu, berbasis dari R9 390X, R9 390, R9 380, dan R7 370.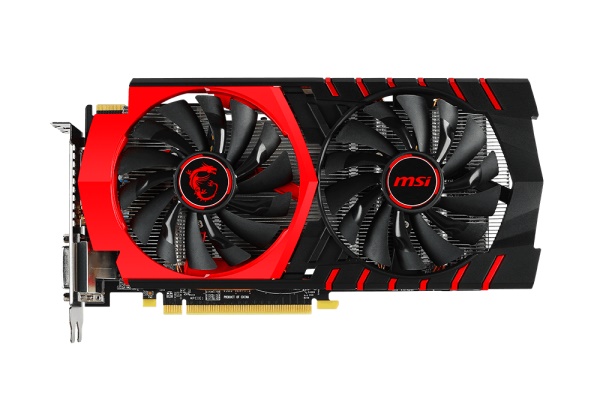 Mari kita bahas dari tipe paling dasar hingga high-end. Berjalan serasi dengan visi AMD, line-up R7 370 ditujukan untuk judul-judul permainan MOBA dan online. MSI menjamin sesi League of Legends ataupun Dota 2 akan berjalan mulus di resolusi full-HD. R7 370 Gaming terdiri atas dua variasi, 4G (memori 4096MB) dan 2G (memori 2048MB). Keduanya tetap menyimpan fungsi output serupa.
Info menarik: AMD Bawa GPU Radeon Generasi Baru ke Indonesia, Sambut Era Gaming Masa Depan
Varian MSI R9 390X Gaming 8G maupun R9 390 Gaming 8G sendiri dipersenjatai ukuran memori yang tidak tanggung-tanggung, sebesar 8GB. Sang produsen komponen PC asal Taiwan menyebutkan, spesifikasi tersebut diusung demi mendukung menikmati permainan di resolusi 4K, khususnya game blockbuster semisal Grand Theft Auto V. Namun jika performa kedua GPU terlalu berlebihan untuk kebutuhan Anda, MSI masih punya alternatif lain.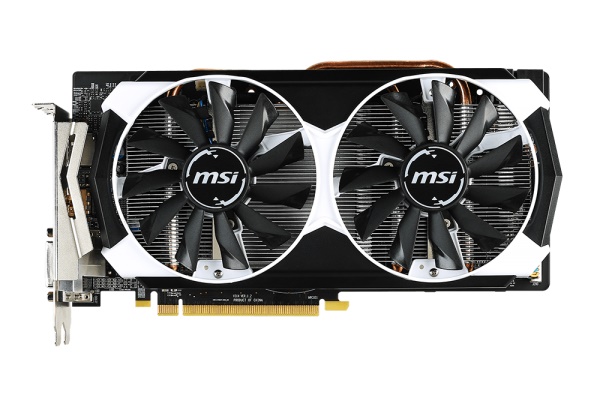 MSI menghadirkan R9 380 Gaming dalam dua edisi, 4G serta 2G, dan model inilah yang akan berduel ketat melawan GeForce GTX 960 di kelas gaming mainstream. Radeon R9 380 memanfaatkan revisi arsitektur Graphics Core Next, sedikit lebih gesit dibandingkan sang rival dari perhitungan di atas kertas. Semua kartu grafis MSI AMD R9 Gaming turut dilengkapi dengan backplate logam solid.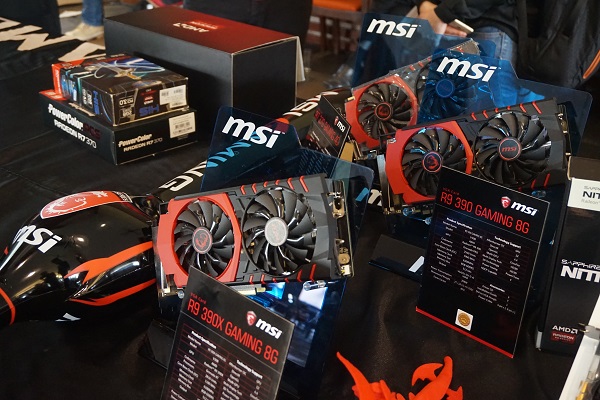 Sistem pendingin Twin Frozr V juga kembali di sana - 'memastikan sesi gaming yang sejuk dan hening' menjadi misi MSI. Hampir seluruh kartu grafis MSI AMD 400 telah mendukung penuh teknologi AMD terkini semisal multi-display Eyefinity hingga FreeSync demi menghilangkan efek screen tearing di monitor. MSI tidak lupa membubuhkan aplikasi eksklusif dalam semua GPU, di mana Anda dimudahkan buat beralih dari mode Overclock, Gaming ataupun Silent.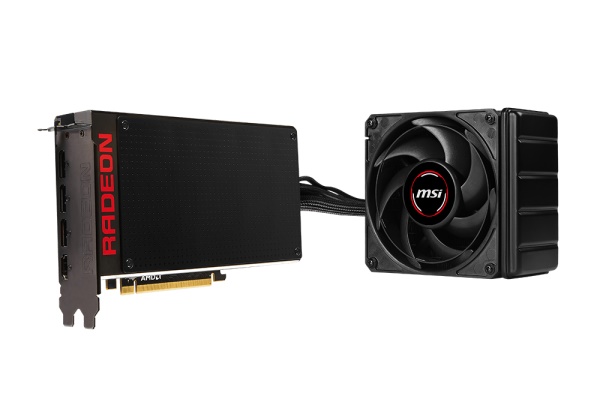 Masih belum puas? Mengapa tidak sekalian membeli MSI R9 Fury X 4G untuk memperoleh pengalaman gaming maksimal?
Sumber: MSI.com.
Are you sure to continue this transaction?
processing your transaction....