Terbuat dari Kayu Asli, Mui Dapat Menampilkan Beragam Informasi Sekaligus Menjadi Pusat Kendali Perangkat Smart Home
Seluruh permukaan merupakan sensor sentuh kapasitif
Glenn Kaonang - 23 October 2018
Peluncuran Google Home Hub belum lama ini semakin membuktikan bahwa tren smart display speaker sedang naik daun. Berbekal layar sentuh, perangkat yang masuk dalam kategori ini sangat ideal untuk menampilkan konten secara interaktif, sekaligus menjadi pusat kendali ekosistem smart home.
Maka dari itu, tidak heran apabila pabrikan berusaha semaksimal mungkin agar desain perangkat semacam ini bisa kelihatan melebur dengan interior rumah. Untuk urusan itu, sepertinya belum ada yang bisa menandingi karya pabrikan asal Jepang bernama Mui berikut ini.
Seperti yang bisa Anda lihat pada gambar di atas, wujud Mui tidak lebih dari sebilah balok kayu utuh – dalam bahasa Jepang, "mui" berarti "keheningan". Namun ketika permukaannya Anda sentuh, seketika itu juga backlight berwarna putih akan menyala dan menampilkan beragam informasi.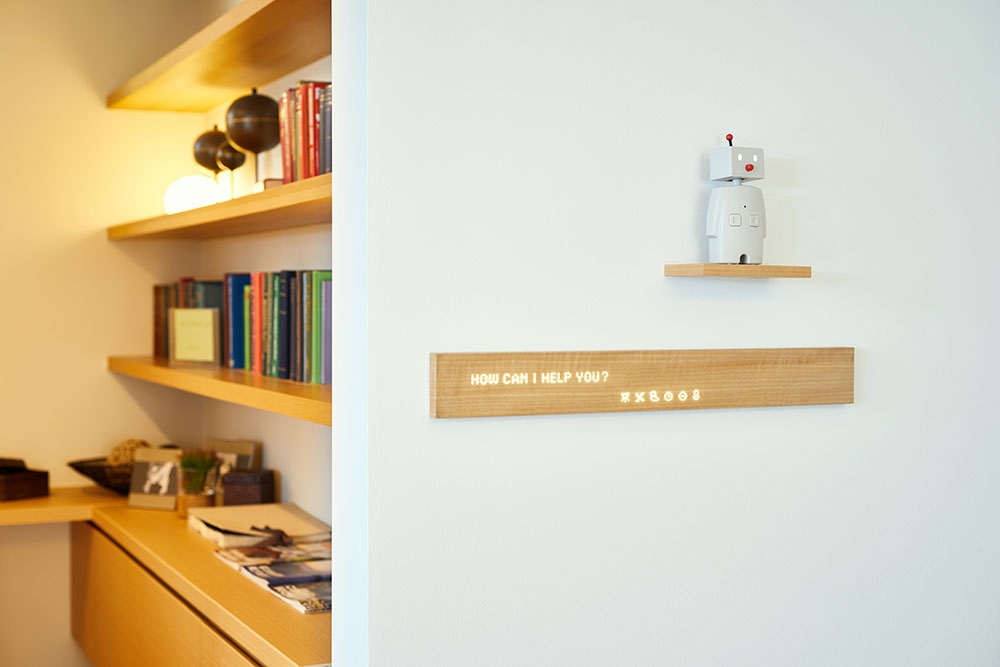 Sihir apa yang diterapkan pengembangnya? Well, mereka ini sebelumnya pernah bekerja di Nissha, perusahaan spesialis sensor sentuh kapasitif asal Jepang yang produknya bisa kita jumpai di Nintendo Switch. Keahlian tersebut pada akhirnya mereka kawinkan dengan jiwa seni dan kecintaan terhadap bahan baku alami.
Ya, Mui terbuat dari kayu asli dan ditawarkan dalam sejumlah varian kayu yang berbeda. Namun estetika belum menceritakan kisahnya secara lengkap, sebab Mui juga merupakan display interaktif yang sangat fungsional.
Selain menampilkan informasi cuaca dan sebagainya, Mui juga dapat mengontrol perangkat smart home via platform IFTTT. Kalau perlu, ia juga dapat difungsikan sebagai saklar pintar untuk mengatur tingkat kecerahan lampu Philips Hue yang tersambung.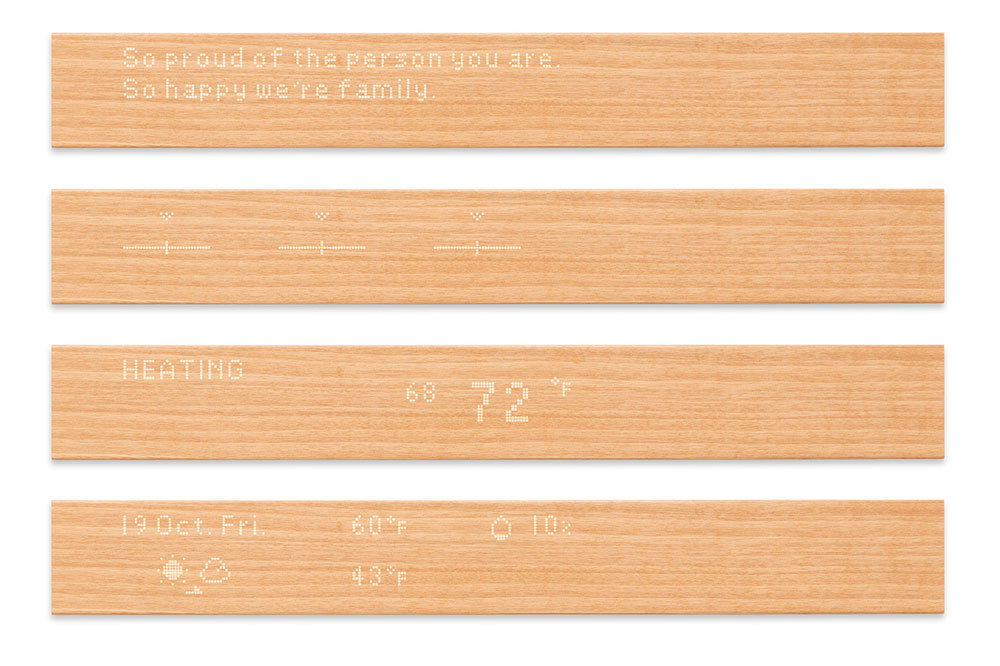 Integrasi mikrofon berarti Anda juga dapat mengoperasikannya via perintah suara, termasuk untuk mengirimkan pesan teks. Jangan bayangkan informasinya sepadat di Google Home Hub, akan tetapi melihat tampilan interaktif yang keluar dari balik sebuah kayu tetap saja memberikan sensasi yang sangat unik.
Seperti halnya gadget lain yang berbahan kayu, Mui tidak murah. Di situs crowdfunding Kickstarter, ia bisa dipesan dengan harga paling murah $499 saat ini. Harga ritelnya diperkirakan berkisar $999. Anggap saja Anda membeli sebuah furniture yang kebetulan cukup pintar untuk dijadikan pengontrol perangkat smart home.
Sumber: The Verge.
Are you sure to continue this transaction?
processing your transaction....