Gandeng Hasbro, Blizzard Singkap Pistol Mainan Nerf Bertema Overwatch
Sejauh ini sudah ada dua, yaitu Hellfire Shotgun milik Reaper dan Light Gun milik D.Va
Glenn Kaonang - 6 August 2018
Demam Overwatch memang tidak sehebat ketika game tersebut pertama dirilis dua tahun silam. Kendati demikian, jumlah pemain yang mencapai 40 juta merupakan angka yang cukup mengesankan untuk sebuah game berbayar dan bukan free-to-play.
Melihat popularitasnya, kita pun tidak perlu terkejut melihat merchandise bertema Overwatch yang berkeliaran. Yang terbaru, Blizzard bahkan telah menggandeng brand yang lebih terkenal dari Overwatch, yakni merek pistol mainan Nerf keluaran Hasbro.
Teaser-nya pertama diungkap di Twitter pada pertengahan Mei lalu. Dua bulan setelahnya, Blizzard menyingkap secara resmi produk pertama dari kolaborasinya dengan Hasbro, yakni Nerf Rival Overwatch Reaper Wight Edition Blaster, yang desainnya sangat mirip seperti Hellfire Shotgun milik sang karakter dalam game yang bernama Reaper.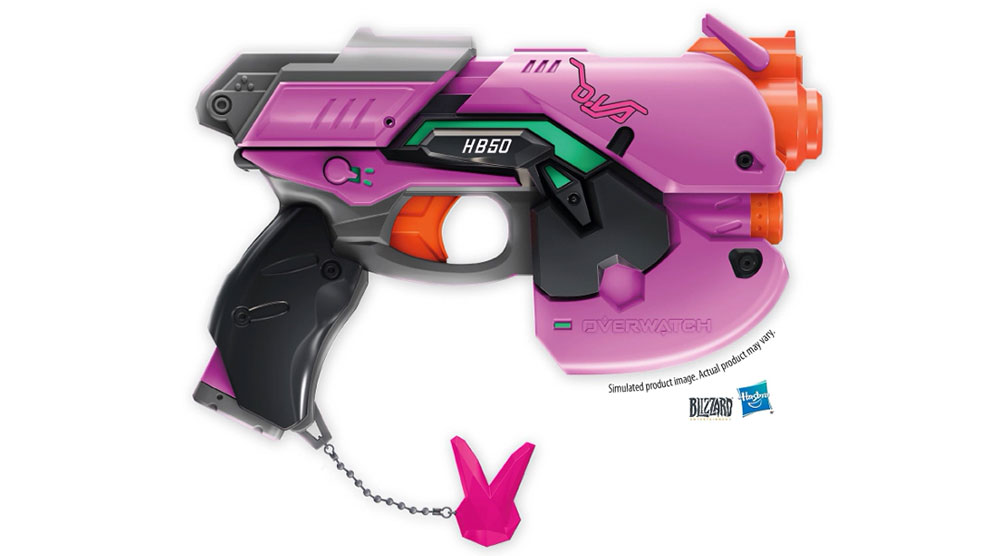 Tentu saja ini belum semuanya. Baru-baru ini, Blizzard kembali menyingkap model yang lain lagi, yaitu Light Gun milik karakter penunggang robot D.Va. Desainnya pun dibuat semirip mungkin, akan tetapi dari jauh masih kelihatan bahwa pistol mainan ini datang dari Nerf berkat aksen warna oranye yang khas di beberapa bagiannya.
Kedua pistol mainan bertema Overwatch ini termasuk dalam jajaran produk Nerf Rival, yang menggunakan peluru berbentuk bola, bukan yang memanjang seperti biasanya, atau malah laser. Soal performa, replika Hellfire Shotgun bisa menembakkan peluru dalam kecepatan sampai 90 kaki per detik serta menyimpan delapan peluru, sedangkan Light Gun cuma sampai 80 kaki per detik dan menyimpan tiga peluru.
Keduanya belum memiliki banderol harga, dan jadwal perilisannya di tahun depan belum bisa dipastikan. Namun sepertinya kolaborasi ini tak akan berhenti sampai di sini saja. Masih ada kemungkinan untuk replika versi Nerf dari Pulse Pistol milik Tracer atau Peacekeeper milik McCree, atau mungkin malah replika senjata jarak dekat (melee) seperti Rocket Hammer-nya Reinhardt.
Here comes a new challenger!

Add https://t.co/mvJh2LSpxT's #NerfRival Light Gun to your arsenal in 2019. pic.twitter.com/DxL6rJNRmy — Overwatch (@PlayOverwatch) August 3, 2018
Sumber: GameRant.
Are you sure to continue this transaction?
processing your transaction....