Gadget
'New' PlayStation Gold Wireless Headset Sempurnakan Pengalaman Menikmati PSVR
Upgrade lebih diprioritaskan pada aspek desain.
Peluncuran headset wireless Gold untuk PlayStation 3 di bulan September 2011 merupakan cara Sony menyempunakan pengalaman gaming di sisi audio. Waktu itu, teknologinya tergolong cukup canggih karena perangkat bisa bekerja secara independen via dongle USB tanpa memerlukan koneksi ke HDMI atau port A/V, sehingga memungkinkannya tesambung ke PC serta Mac.
Aksesori ini akhirnya menjadi bagian penting dari eksosistem PlayStation karena dalam perjalanan industri gaming, kualitas suara semakin jadi elemen krusial yang tak bisa dipisahkan. Ketergantungan game terhadap audio semakin terasa setelah kita memasuki era virtual reality. Gold Wireless Stereo Headset buat PlayStation 4 memang sudah cukup ideal untuk menunjang PSVR, namun sang console-maker Jepang itu masih melihat ada celah yang dapat mereka perbaiki.
Itu sebabnya di awal Februari ini, Sony memperkenalkan versi baru dari PlayStation Gold Wireless Headset. Perangkat ini menyuguhkan segala hal yang gamer sukai terhadap model terdahulu, plus upgrade pada desain: lebih ramping, lalu ear cup over-ear-nya lebih sempurna merangkul telinga sehingga lebih nyaman saat dipakai dalam durasi lama, termasuk ketika Anda juga sedang mengenakan PlayStation VR.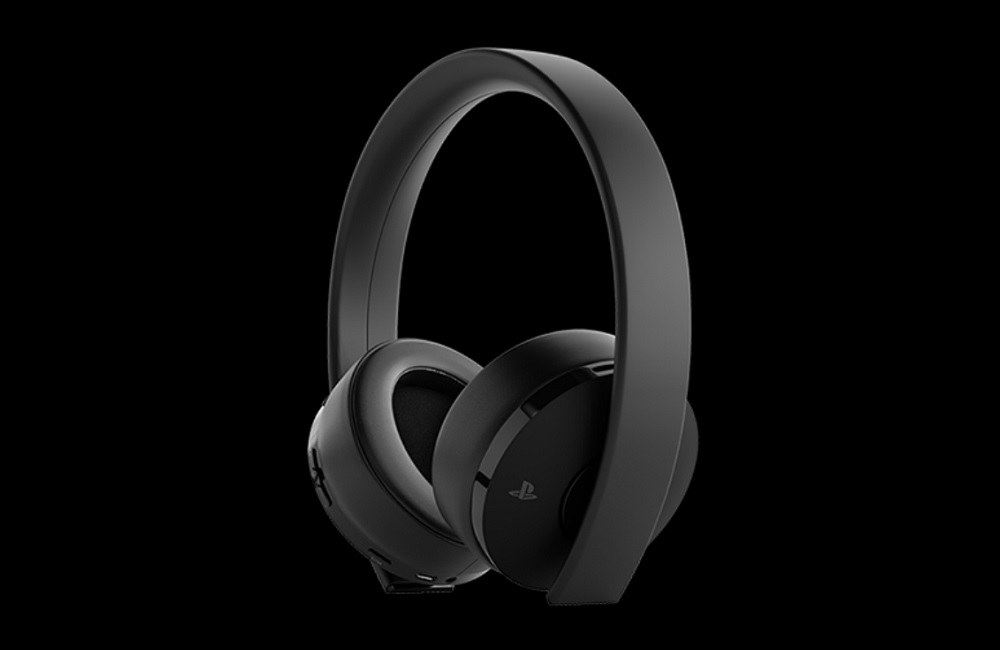 Sistem audio 7.1 high-fidelity di sana dikalim siap mendukung penyajian konten virtual reality - memudahkan pengguna melacak sumber suara lebih presisi dan optimal mengekspos bunyi-bunyian yang sebelumnya 'tersembunyi'. Jika kebetulan Anda menyukai game-game horor, Sony sangat menyarankannya buat digunakan saat menikmati The Inpatient, tersedia eksklusif untuk PSVR.
Tentu saja headphone Gold anyar ini juga sangat siap menemani Anda ber-gaming secara tradisional. Tim PlayStation berpartisipasi langsung dalam pengembangannya, dan Anda dipersilakan mengunduh mode audio kustom yang disiapkan khusus buat sejumlah permainan di console. Headset bisa tersambung ke PlayStation 4 (atau PC) secara wireless, atau via kabel audio.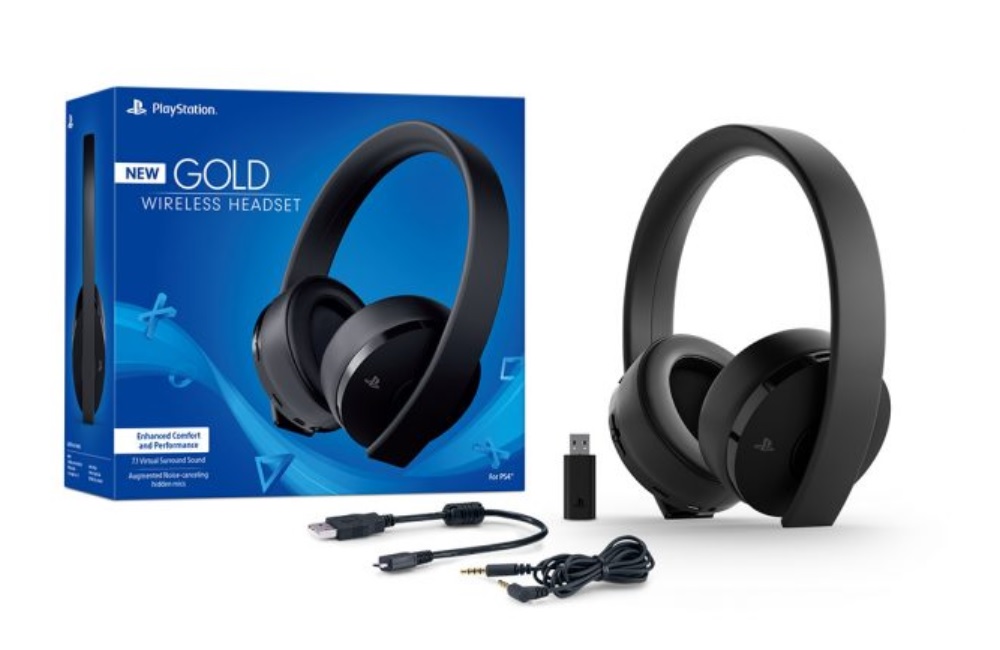 Lalu untuk menunjang komunikasi, Sony menanamkan microphone noise cancelling. Mic tersebut tersembunyi, tapi tetap dapat memastikan lawan bicara mendengar suara Anda dengan jelas dan jernih.
Sony berencana untuk meluncurkan Gold Wireless Headset baru ini beberapa minggu lagi. Harganya sendiri setara versi lama ketika baru diperkenalkan, yaitu US$ 100. Di dalam packaging, headphone dibundel bersama adaptor wireless, kabel audio 3,5mm dan kabel USB.
Berdasarkan spesifikasinya - termasuk dukungan sistem audio 7.1 - perbedaan terbesar antara New Gold Wireless Stereo Headset dengan versi lawasnya terletak pada desain. Jika kebetulan Anda sudah memilikinya dan tidak berniat menikmati game PSVR, tidak ada alasan kuat untuk membeli model baru ini.
Are you sure to continue this transaction?
processing your transaction....