Nickelodeon Gunakan Game Engine untuk Membuat Film Animasi
Judulnya "Meet the Voxels", dan jalan ceritanya pun tidak jauh-jauh dari dunia gaming
Glenn Kaonang - 6 August 2018
Setahun yang lalu, Nickelodeon membuka divisi baru bernama Nickelodeon Entertainment Lab untuk bereksperimen dengan teknologi-teknologi terkini, khususnya di bidang augmented reality (AR) dan virtual reality (VR). Di samping itu, Nickelodeon rupanya juga telah mengeksplorasi penggunaan game engine pada proses produksi film animasi.
Proyek mereka tersebut sudah hampir membuahkan hasil. Nickelodeon sedang mengerjakan sebuah serial TV berjudul "Meet the Voxels", di mana proses pembuatannya melibatkan game engine. Engine apa pastinya belum diungkap, akan tetapi ada kemungkinan Unreal Engine kembali menjadi pilihan mengingat Nickelodeon pernah menggunakannya untuk beberapa proyek VR mereka.
Mengapa harus menggunakan game engine? Apa yang salah dengan rendering engine film animasi yang ada sekarang? Berdasarkan penjelasan salah satu petinggi Nickelodeon Entertainment Lab sekaligus pencetus proyek ini, Chris Young, kata kuncinya adalah kemudahan. Game engine seperti Unreal maupun Unity memang terkenal akan kemudahannya diadaptasikan ke berbagai platform.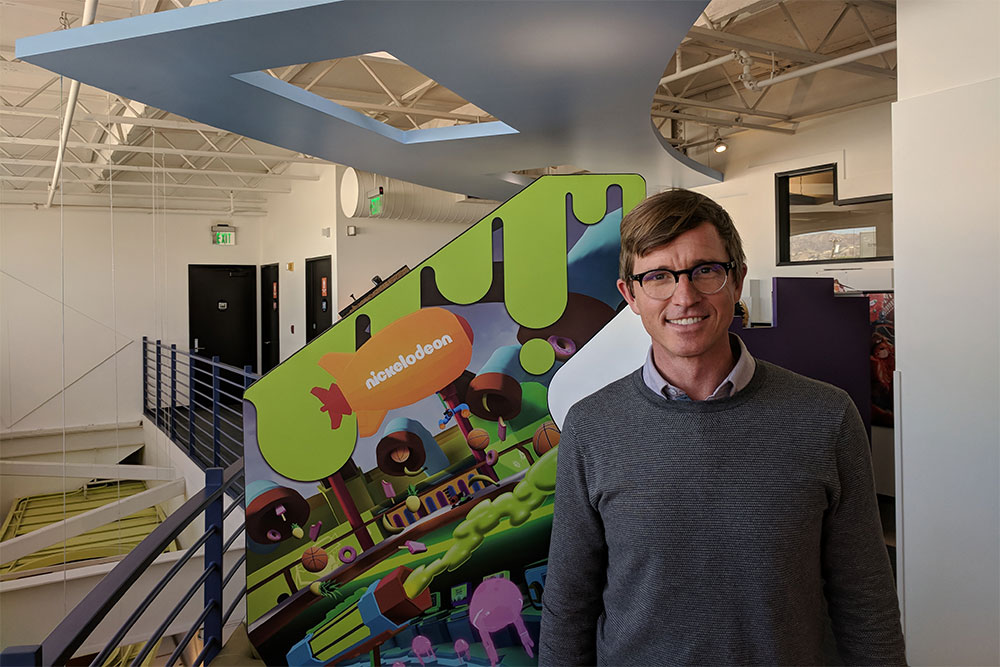 Di industri film, Nickelodeon melihat prinsip serupa juga berlaku untuk mengadaptasikan franchise barunya ini ke berbagai medium, termasuk medium AR dan VR. Nickelodeon cukup percaya diri karena mereka memang telah membuktikannya, bukan sebatas meracik konsep di atas kertas.
Mereka sempat membuat film pendek 2D, kemudian aset yang sama yang digunakan di film tersebut mereka olah kembali menjadi konten VR tanpa usaha terlalu besar. Setelahnya, konten VR tersebut mereka jadikan konten mixed reality untuk Microsoft HoloLens, semuanya berkat fleksibilitas game engine.
Tanpa harus terkejut, jalan cerita Meet the Voxels sendiri tidak jauh-jauh dari dunia gaming. Film tersebut mengisahkan kehidupan sebuah keluarga karakter video game, di mana masing-masing anggotanya merupakan (atau sedang berusaha menjadi) bintang dari suatu video game.
Sumber: Variety dan Nickelodeon.
Are you sure to continue this transaction?
processing your transaction....