Nikon Luncurkan Tongsis untuk Kamera Pocket
Tren selfie semakin memantapkan posisi smartphone sebagai kamera andalan khalayak. Kamera digital, khususnya kamera pocket yang biasa menemani kita saat berlibur, semakin lama semakin ditinggalkan oleh banyak orang.
Di tengah populernya selfie, aksesori selfie stick, atau yang populer dengan nama tongsis alias tongkat narsis, juga perlahan menjadi aksesori wajib bagi pemilik smartphone. Namun apakah smartphone saja yang boleh dipasangkan dengan tongsis?
Tidak, demikian menurut Nikon. Rival berat Canon tersebut baru saja meluncurkan tongsis untuk kamera pocket yang mereka produksi. Nikon N-MP001 (Selfie Stick) ini kompatibel dengan sejumlah model dari lini Nikon Coolpix, di antaranya L32, AW130, S33, S3700, S6900, S7000, S9900 dan kamera mirrorless Nikon 1 J5 yang baru saja diumumkan.
Info menarik: 'Tongkat Narsis' Akan Dilarang Masuk Museum?
Tongsis untuk kamera pocket dari Nikon ini memiliki panjang fisik 18,5 cm. Bodinya bisa ditarik hingga mencapai panjang 72,5 cm. Bobotnya berkisar di angka 186 gram, dan ia mampu menopang kamera pocket dengan berat maksimum 397 gram.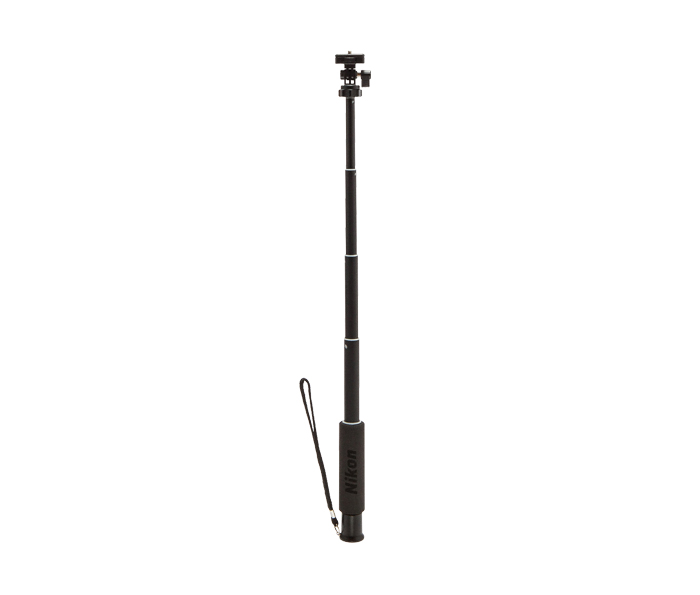 Pada bagian bawahnya, terdapat grip berbahan foam untuk memantapkan genggaman. Setangkai strap turut menyertai agar aksesori ini mudah dibawa bepergian oleh penggunanya.
Tidak seperti tongsissmartphone yang menjepit perangkat, tongsis ini dipasangkan pada sockettripod milik kamera. Pengoperasiannya mengandalkan timer, bukan dengan remote control berbasis Bluetooth seperti yang umum disertakan pada paket penjualan tongsissmartphone.
Pertanyaannya, apakah tongsis untuk kamera pocket ini bisa mengatasi terus menurunnya penjualan kamera pocket? Apakah aksesori ini bisa mengembalikan kecintaan konsumen terhadap kamera pocket di era yang didominasi oleh smartphone dan selfie ini? Atau sebenarnya ini hanya sekedar comeback-nyamonopod yang mungkin sedikit terlupakan.
Sampaikan pendapat Anda di kolom komentar…
Sumber: TheNextWeb. Gambar header: Hipster style bearded man taking selfie with selfie stick via Shutterstock.
Are you sure to continue this transaction?
processing your transaction....