Nintendo Pemerkan Console Switch Edisi Spesial Super Smash Bros. Ultimate
Penyajian bundelnya menyerupai Nintendo Switch Pikachu & Eevee Edition yang belum lama ini diumumkan.
Yoga Wisesa - 14 September 2018
Setelah kita menyaksikan gencarnya Sony dan Microsoft memperkenalkan console edisi khusus, belakangan Nintendo juga mulai terpicu untuk meramu Switch versi terbatas. Awal minggu ini, perusahaan mengumumkan Switch Pikachu & Eevee Edition buat mengiringi pelepasan Pokémon: Let's Go. Dan kali ini, Nintendo mengangkat tema Super Smash Bros. dalam meracik produk barunya.
Ada banyak update soal game menarik di presentasi Nintendo Direct kemarin, namun salah satu hal yang cukup mencuri perhatian adalah pengungkapan Switch edisi terbatas Super Smash Bros. Ultimate. Langkah tersebut memperlihatkan pada kita betapa besarnya perhatian Nintendo terhadap permainan itu, mengingat di akhir Agustus silam mereka sudah mengumumkan gameedisi deluxe plus controller.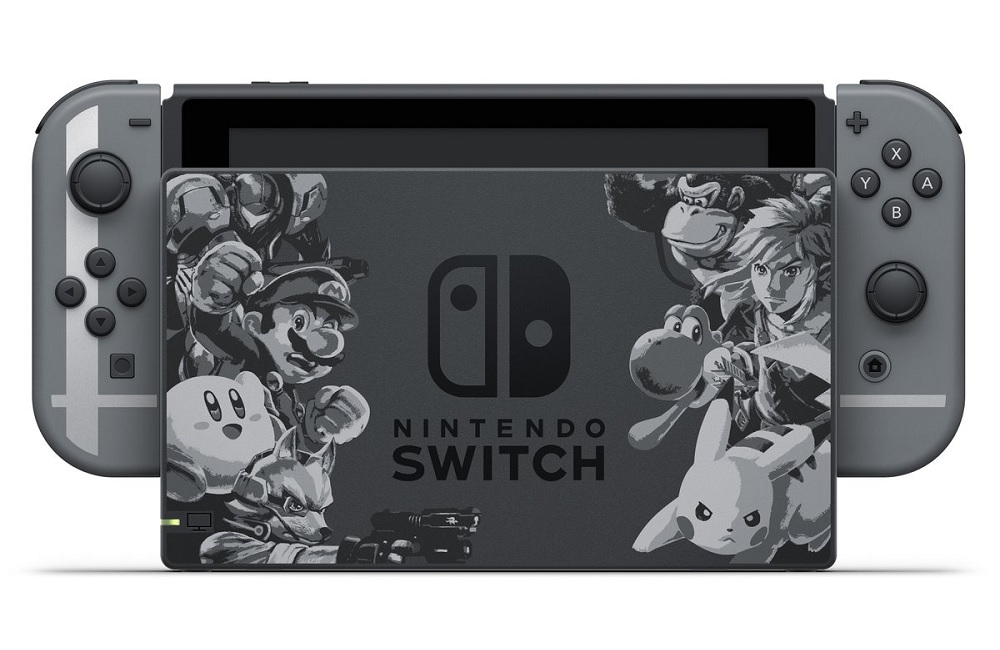 Pendekatan ala Switch Pikachu & Eevee Edition kembali digunakan dalam meracik edisi ini. Identitas permainan dituangkan pada desain console, khususnya pada unit docking dan controller Joy-Con. Bundel tersebut didominasi oleh warna monokromatis, dan Anda akan menemukan pola 'plus' berwarna abu-abu muda yang menjadi logo permainan di Joy-Con. Efeknya cukup keren, terlihat serasi saat controller dicantumkan pada tablet ataupun grip.
Docking-nya sendiri dibekali desain istimewa. Di sana Nintendo membubuhkan ilustrasi karakter-karakter game legendaris bergaya gray scale yang bisa dimainkan di Super Smash Bros. Ultimate - di antaranya ada Kirby, Samus Aran, Mario, Falco, Donkey Kong, Link, Pikachu dan Yoshi. Tim developer Bandai Namco Studios sendiri sejauh ini telah mengonfirmasi 74 tokoh game yang bisa Anda pilih.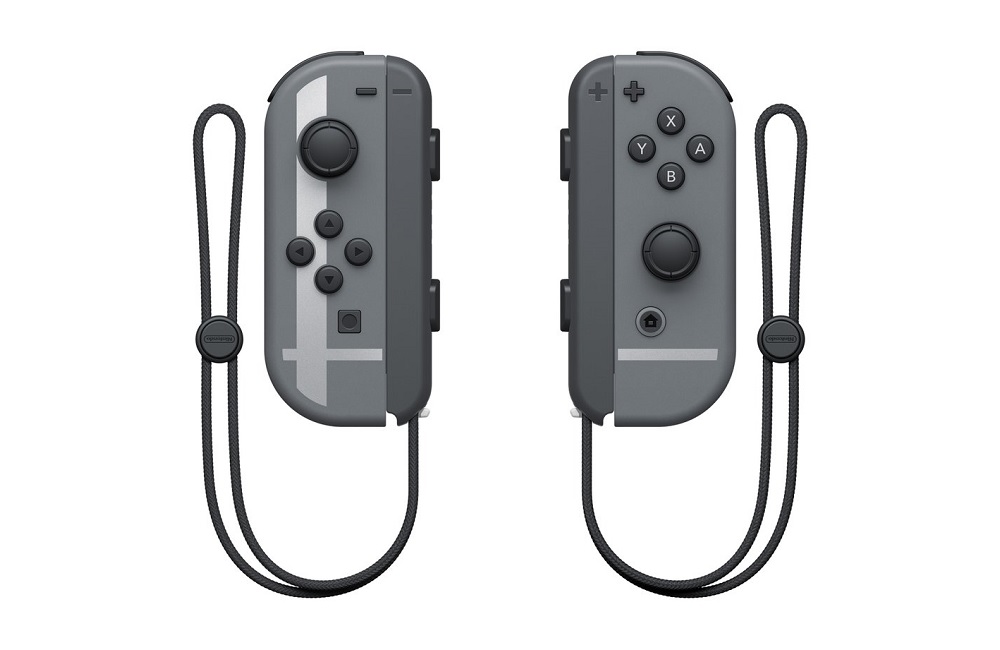 Nintendo sepertinya tidak memodifikasi bagian tablet dari Switch Super Smash Bros. Ultimate. Sebagai pembanding, sisi punggung tablet Switch Pikachu & Eevee Edition dihias oleh siluet Poké Ball dan kedua Pokémon itu dalam beragam gaya.
New bundle approaching! This upcoming bundle will include a #NintendoSwitch system, Super #SmashBrosUltimate branded Joy-Con controllers and dock, as well as a download code for the game. Available 11/2. pic.twitter.com/x4tXUngnOk

— Nintendo of America (@NintendoAmerica) September 13, 2018
Edisi spesial ini sangat cocok dipinang oleh mereka yang belum memiliki Nintendo Switch atau fans hardcore Nintendo. Tak seperti pada varian PlayStation 4 versi terbatas (khususnya PS4 Pro 500 Million Limited Edition), tidak ada perbedaan komposisi hardware di dalamnya. Produk ini tentu saja dibungkus dalam packaging khusus, lalu turut dibundel bersama kode unduhan Super Smash Bros. Ultimate.
Hal paling menarik dari penawaran Nintendo ini ialah, Switch edisi Super Smash Bros. Ultimate rencananya akan mulai didistribusikan pada tanggal 2 November 2018, jauh lebih cepat dari perilisan game di tanggal 7 Desember 2018. Belum diketahui apakah mereka yang memesannya mendapatkan akses lebih dulu untuk menikmati permainan. Gerbang pre-order akan dibuka sebentar lagi.