Nintendo Siapkan Switch Edisi Spesial Buat Mengiringi Perilisan Pokémon: Let's Go
Switch edisi khusus ini akan dirilis bersamaan dengan peluncuran game Pokémon: Let's Go, Pikachu! dan Let's Go, Eevee!
Yoga Wisesa - 13 September 2018
Menawarkan produk edisi spesial ialah salah satu cara menjaga penjualan console current-gen tetap tinggi di periode siklus akhir hidupnya. Strategi tersebut dimanfaatkan oleh dua brand raksasa melalui perangkat-perangkat seperti Xbox One X Gold Rush Special Edition hingga beragam model PS4 - dari mulai edisi God of War, Days of Play, hingga Spider-Man.
Kali ini giliran Nintendo yang menggunakan pendekatan serupa, namun hal tersebut bukan dikarenakan Switch mulai menua, tapi dalam rangka merayakan peluncuran satu judul permainan istimewa di console hybrid itu. Setelah sempat mengumumkan sejumlah edisi bundel Pokémon: Let's Go, kali ini perusahaan hiburan asal Jepang itu menyingkap console Switch bertema Pikachu dan Eevee.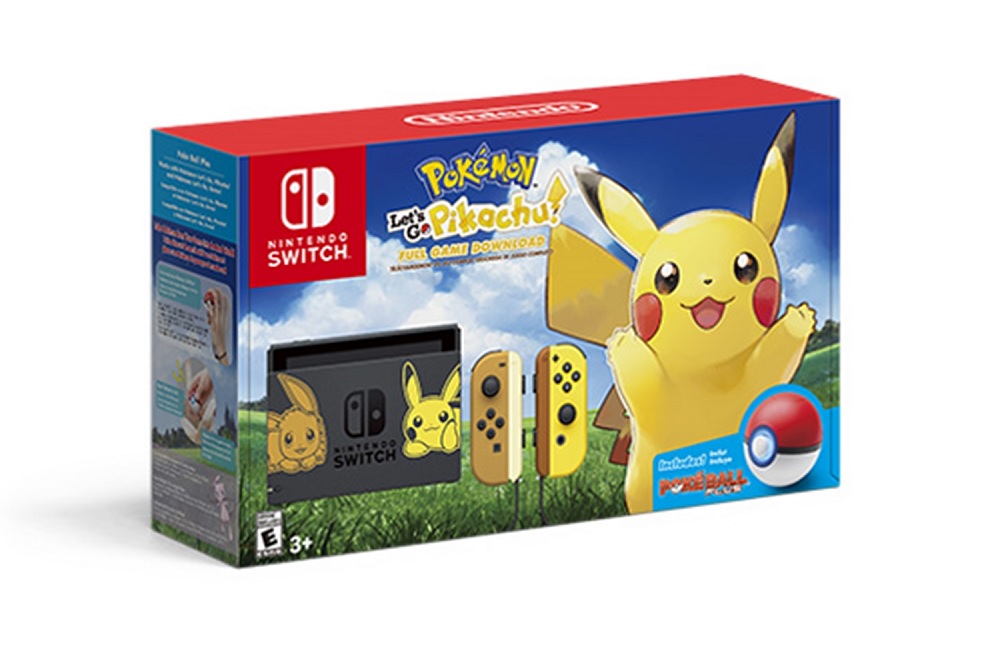 Buat menandai versi game, Nintendo Switch edisi Pikachu dan Eevee serta Pokémon: Let's Go punya desain bungkus berbeda - satu menampilkan gambar Pikachu dan satu lagi Eevee. Seperti game edisi bundel Pokémon: Let's Go, Nintendo Switch edisi terbatas itu juga disertai aksesori Poké Ball Plus sebagai metode input alternatif dalam berinteraksi dengan permainan (akan saya bahas di bawah).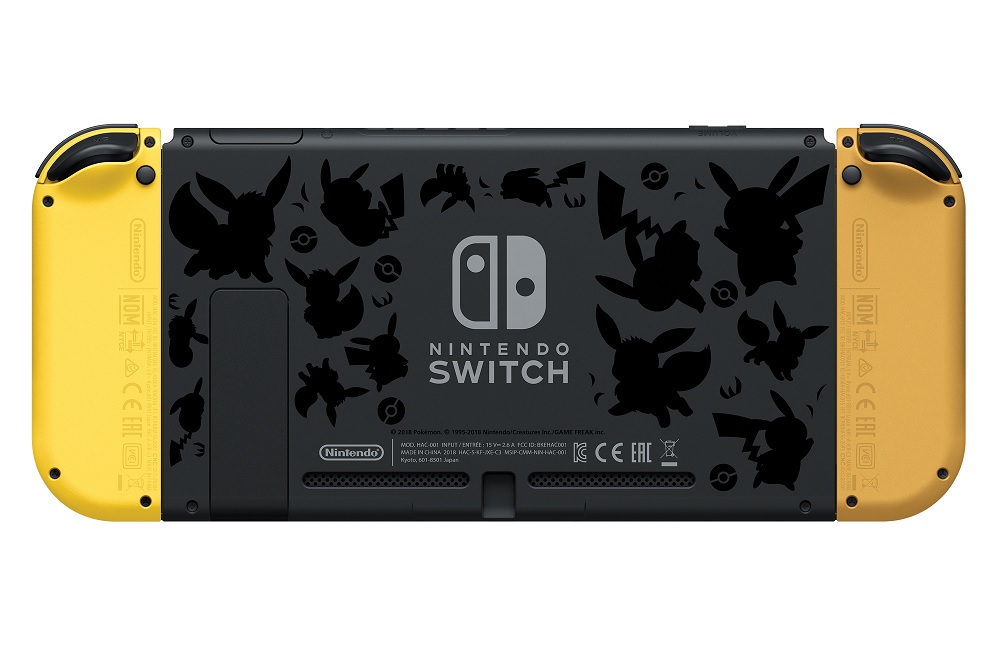 Nintendo Switch Pikachu & Eevee Edition menyajikan ilustrasi Eevee dan Pikachu di unit docking, disertai controller Joy-Con berwarna coklat muda dan kuning yang dimaksudkan untuk merepresentasikan warna bulu dua jenis Pokémon tersebut. Lalu di bagian belakang tablet, Nintendo membubuhkan decal siluet Eevee, Pikachu serta Poké Ball. Bergantung dari versi permainan yang Anda pilih, Pikachu dan Eevee akan jadi Pokémon pertama Anda.
Kembali dikembangkan oleh Game Freak, Pokémon: Let's Go merupakan game Pokémon pertama yang dihadirkan secara eksklusif untuk Switch. Pada dasarnya, permainan ini adalah remake serta penyempurnaan dari Pokémon Yellow yang dirilis di Game Boy pada tahun 1998. Sebagai twist-nya, developer juga mengadopsi elemen gameplay dari Pokémon Go. Di sana, Anda harus menggunakan Joy-Con atau Poké Ball Plus buat menangkap Pokémon.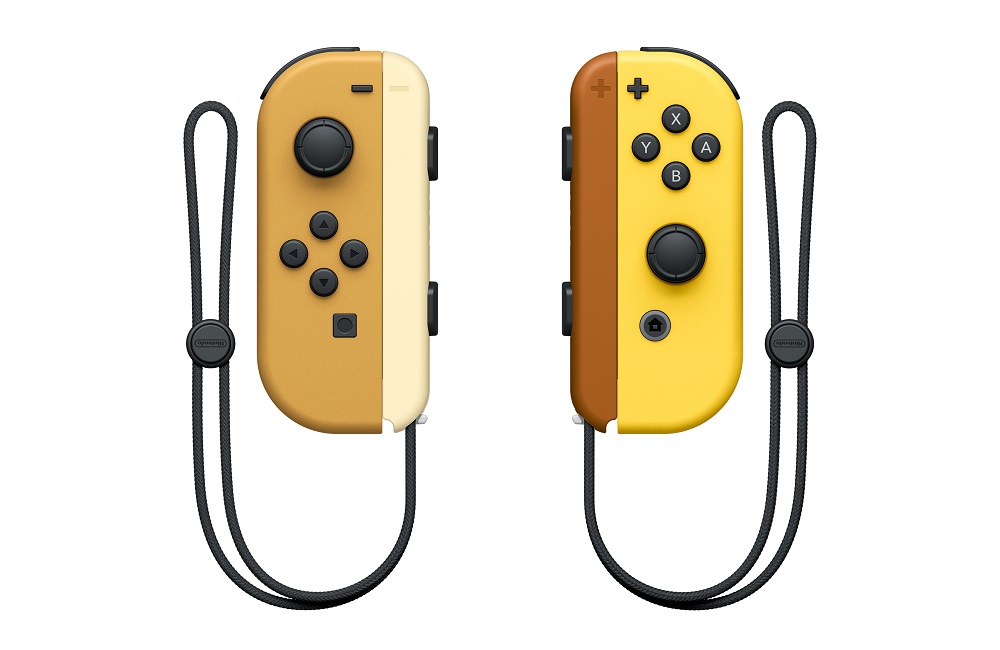 Poké Ball Plus mempunyai wujud seperti Poké Ball. Controller ini memiliki stik analog, didukung oleh sistem kendali motion, fitur HD Rumble, serta efek pencahayaan. Stik analog tersebut dapat berfungsi sebagai tombol capture bagi pemain yang tak mau menggunakan sistem kendali berbasis motion. Selain itu, game juga punya fungsi integrasi opsional dengan Pokémon Go di perangkat bergerak.
Nintendo Switch Pikachu & Eevee Edition plus Poké Ball Plus akan dirilis di hari yang sama dengan peluncuran Pokémon: Let's Go, yakni pada tanggal 16 November 2018. Produk bundel ini dijual seharga US$ 400 - US$ 100 lebih mahal dari versi standarnya. Di Indonesia, Switch sendiri dibanderol di kisaran Rp 4,8 jutaan.