Notebook Gaming MSI GT70 2OC Menangkan Dua Penghargaan di Tahun 2013
Yoga Wisesa - 16 January 2014
Gaming notebook bukanlah produk yang bersahabat bagi banyak konsumen. Masalah utama adalah pada harga mereka. Ada sebuah perumpamaan: untuk harga yang ditawarkan sebuah laptop gaming, Anda bisa merakit PC berperforma serupa dengan harga separuhnya. Banyak produsen yang gatal mencoba mengisi celah yang ditinggalkan nama-nama besar seperti Alienware, Asus Republic of Gamers hingga Gigabyte. Dan MSI adalah salah satu di antara mereka.
Sama seperti Asus, MSI memiliki pengalaman puluhan tahun dalam produksi komponen PC, terutama motherboard dan graphics card. Tetapi jika dibandingkan sang rival dari negara asalnya yang sama itu, MSI tergolong cukup baru dalam meracik gaming notebook. Walaupun tersimpan banyak potensi menanti di lini ini, pasar gaming notebook sesungguhnya sudah sangat padat. Untuk konsumen kelas atas yang terbatas, ada puluhan model eksklusif ditawarkan produsen berbeda. Agar sukses di sana, MSI harus berpikir 'tidak biasa'.
Event Computex Taiwan 2013 tahun lalu mereka gunakan sebagai batu lompatan. MSI luncurkan belasan platform game berjenis PC di sana, dan dengan strategi dan pendekatan yang tepat, satu varian laptop gaming high-end mereka mendapatkan dua penghargaan sebagai gaming notebook terbaik di tahun 2013. Ia adalah MSI GT70.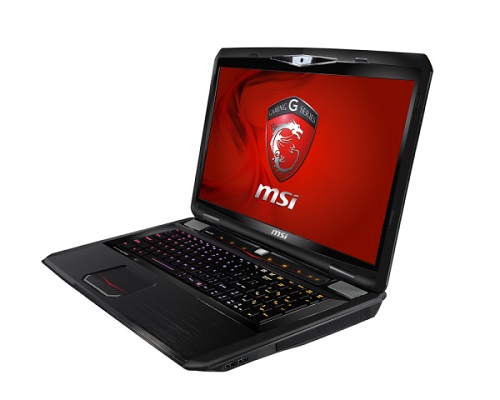 Sebagai model high-end, jangkauan harga GT70 tidak jauh berbeda dengan tipe-tipe andalan Alienware, Toshiba dan Lenovo. Jadi mengapa ia bisa menjadi yang terbaik? Mari kita bandingkan dengan sang rival terbesarnya, Alienware.
Info menarik: [Now Playing] PlanetSide 2
Alienware tidak pernah kompromi soal desain dan penampilan visual. Mereka berinvestasi banyak agar konsumen yang membayarkan uang banyak dapat mengkustomisasi penampilan notebook mereka sesuka hati: Anda dapat mengutak-atik warna LED pada backlit keyboard dan panel samping sesuai keinginan.
Tingkat kustomisasi MSI GT70 tidak setinggi varian Alienware. Anda tetap bisa memilih warna dan mode backlit keyboard, tetapi pilihannya cukup terbatas. Bagi MSI, penampilan laptop Anda tidak banyak membantu jika tidak didukung performa yang tinggi serta fitur-fitur yang lebih mendukung kegiatan ber-gaming. Untuk itu mereka arahkan pengembangan pada periferal keyboard dan suara.
Selain jeroan canggih di dalamnya, MSI GT70 didukung salah satu varian keyboard paling nyaman di kelas notebook - berkat kerja samanya dengan Steelseries. Bukan hanya nyaman untuk bermain video game, keyboard besutan para desainer Denmark ini juga sangat optimal untuk mengetik.
MSI juga mendapat dukungan dari Dynaudio untuk teknologi suara. Juga digarap oleh talenta asal Denmark, Dynaudio mampu menghasilkan suara yang jernih, dan bass yang kuat tanpa menggunakan woofer. Dan itu alasannya mengapa ia mendapatkan penghargaan sebagai laptop gaming terbaik di tahun 2013 oleh PC Home.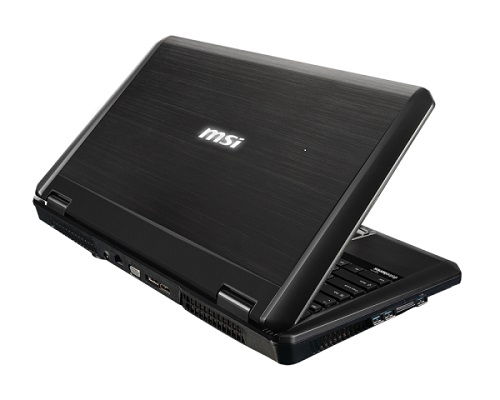 KitGuru - situs review hardware canggih asal Inggris - memiliki pendapat berbeda mengapa GT70 mereka usung sebagai notebook gaming terbaik di tahun lalu. Bagi mereka, hardware adalah segalanya, dan 'jeroan' di dalam MSI GT70 tidak mengecewakan: Intel Core i7 4700HQ berkecepatan 3,4GHz, 16GB RAM DDR3 1600MHz, GPU besutan Nvidia GTX 780M, SSD 120GB dengan harddisk 750GB.
Info menarik: [Review] MSI GT70: Beauty in the Beast?
Walaupun dipadati oleh barang-barang high-end seperti ini, MSI meraciknya sedemikian rupa sehingga GT70 hanya memiliki bobot 3,9Kg. Baterai 87Wh yang dimilikinya dapat bertahan 4,4 jam untuk pemakaian biasa, dan 2,2 jam jika Anda bersikeras untuk menikmati game tanpa sumber listrik. Untuk menyempurnakan fungsi gaming, Anda mendapatkan layar 17 dengan resolusi full-HD 1920x1080 dan juga KillerNIC N1202 combo card yang memastikan mode multiplayer online berjalan optimal.
Trenologi juga sudah pernah menulis ulasan tentang MSI GT70, dan jujur, kami kagum dengan produk ini. Dan berdasarkan pengakuan para ahli hardware komputer, produk MSI ini lebih fleksibel dan dapat diandalkan untuk dioprek serta di-overclock...
Sumber gambar: MSI.com.
Are you sure to continue this transaction?
processing your transaction....