Nvidia Luncurkan Shield Console di Ajang GDC 2015
Glenn Kaonang - 4 March 2015
Industri game console sampai detik ini masih didominasi oleh Sony dan Microsoft. Posisi PlayStation 4 dan Xbox One sebagai game console pilihan untuk ditempatkan di ruang tamu masih belum tergantikan. Namun hal ini bukan berarti mereka sama sekali tidak memiliki 'ancaman'.
Yang pertama adalah Steam Machines dari Valve, sedangkan yang kedua datang tanpa diduga. Di saat penantian akan Steam Machines di ajang GDC 2015, Nvidia mengambil langkah dengan memperkenalkan Shield Console.
Perangkat ini pun secara otomatis melengkapi lini Shield yang pertama diperkenalkan di pertengahan tahun 2013 lalu. Shield Portable menantang PlayStation Vita dan Nintendo DS, Shield Tablet menganggap iPad Air sebagai 'musuhnya', dan kini giliran Shield Console yang melakukan penetrasi pada pasar yang didominasi oleh PlayStation 4 dan Xbox One.
Sama seperti perangkat Shield lainnya, Shield Console juga memanfaatkan sistem operasi racikan Google. Namun yang menjadi pilihan kali ini bukan Android untuk smartphone atau tablet, melainkan Android TV yang memang dirancang spesifik untuk ranah home console.
Info menarik: Laptop Gaming Ber-Keyboard Mekanik Pertama Dunia, MSI GT80 Titan, Tiba di Indonesia
Salah satu nilai yang diunggulkan oleh Shield Console adalah performa dan spesifikasinya. Perangkat ini mampu memutar konten video dalam resolusi 4K 60 fps, dan game kelas AAA dapat ia jalankan dalam resolusi 1080p 60 fps.
Performa tinggi ini dimungkinkan berkat penggunaan prosesor Tegra X1 yang mengemas 256 core GPU Maxwell beserta arsitektur 64-bit. RAM berkapasitas 3 GB turut disematkan untuk semakin memuluskan kinerjanya.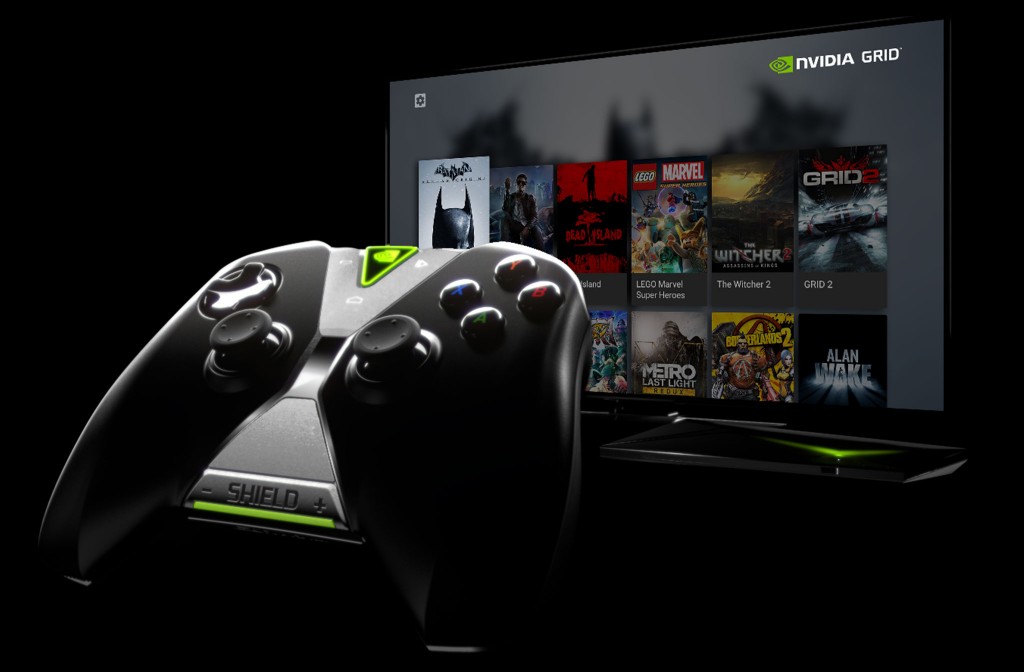 Menemani spesifikasi kelas atas ini adalah layanan streaminggameNvidia Grid. Sederhananya, pelanggan Nvidia Grid dapat memainkan sekitar 50 game ternama, seperti Batman: Arkham Origins, GRID 2 dan Metro: Last Light Redux – judul baru akan ditambahkan setiap minggunya, termasuk Batman: Arkham Knight dan The Witcher 3: Wild Hunt saat dirilis nanti – tanpa harus menyimpan game-game tersebut di dalam storage berkapasitas 16 GB milik Shield Console.
Seperti halnya layanan streaming musik maupun film, Nvidia Grid hanya membutuhkan koneksi internet yang cepat untuk bisa digunakan dengan lini perangkat gaming Nvidia Shield, tidak terkecuali Shield Console.
Info menarik: Layar 3200×1800-Pixel Razer Blade Kini Didukung Chip Grafis Baru Nvidia
Secara desain, Shield Console tampak minimalis dengan warna serba hitam dan aksen hijau khas Nvidia di atasnya. Dimensinya tidak jauh berbeda dari mayoritas tablet yang beredar di pasaran, tepatnya 210x130x25 mm, dengan bobot sekitar 654 gram – amat kecil jika dibandingkan dengan PlayStation 4 atau Xbox One.
Konektivitasnya mencakup Wi-Fi AC, Bluetooth 4.1, gigabit ethernet, HDMI 2.0, 2x USB 3.0, micro USB 2.0, slot microSD dan IR receiver. Shield Console juga siap disambungkan dengan sistem audio surround berkonfigurasi 7.1 atau 5.1 untuk mendapatkan pengalaman bermain yang lebih immersive.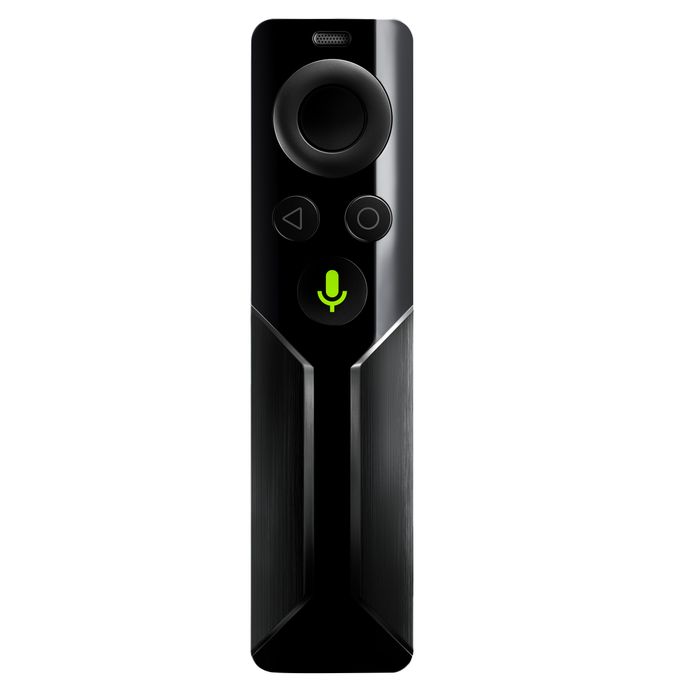 Shield Console rencananya akan dilepas ke pasar mulai bulan Mei mendatang, dengan harga $199 (Rp 2,6 juta), plus satu unit controller. Aksesori opsional yang ditawarkan meliputi controller tambahan, remote control dan sebuah stand untuk menempatkan perangkat ini secara vertikal.
Are you sure to continue this transaction?
processing your transaction....