Olloclip Luncurkan Set Lensa Clip-On Khusus untuk iPhone X
Starter kit-nya dijual seharga $100, sudah mencakup tiga lensa yang berbeda
iPhone X membawa perubahan desain yang paling signifikan sejak iPhone 6. Maka dari itu, wajar apabila hampir semua aksesorinya pun baru, tidak terkecuali lensa clip-on dari sang pionir Olloclip. Pabrikan yang mengawali kiprahnya di Kickstarter itu belum lama ini memperkenalkan set lensa clip-on baru untuk iPhone X.
Set lensa ini benar-benar dirancang secara spesifik untuk iPhone X, dan juga hanya kompatibel dengan ponsel berponi itu. Pastinya ada alasan mengapa Olloclip butuh waktu sekitar enam bulan untuk merancangnya sejak iPhone X pertama diumumkan, dan itu dapat tersirat dari desain dudukan lensa (mount) yang benar-benar baru.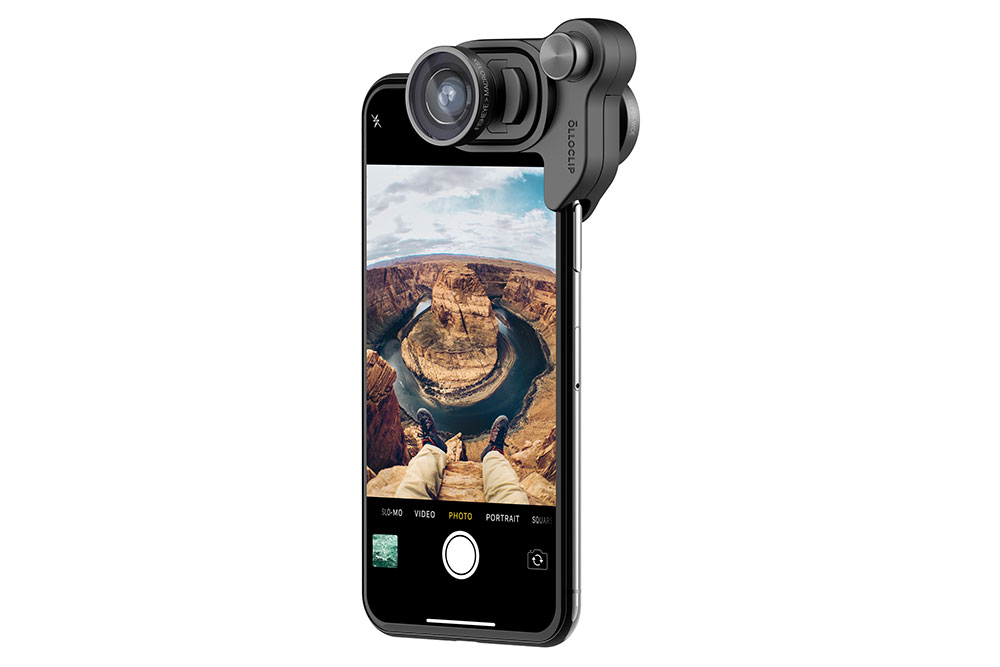 Connect X Lens System, demikianlah nama lengkapnya. Dibandingkan versi untuk iPhone 7, dudukan lensanya kelihatan lebih besar, namun ini perlu agar kamera depan iPhone X juga dapat terakomodasi. Sayangnya, menurut The Verge yang sudah mencoba, pengguna harus melepas dudukan lensanya kalau mau menggunakan Face ID.
Terlepas dari itu, pengguna setidaknya tidak memerlukan casing khusus untuk bisa memasangkan Connect X ke iPhone X, dan Olloclip pun sudah mendesainnya agar kompatibel dengan perangkat yang dipasangi anti-gores sampai setebal 0,5 mm. Di belakang, lensanya bebas diposisikan di atas, atau di bawah menggantikan lensa telefoto iPhone X.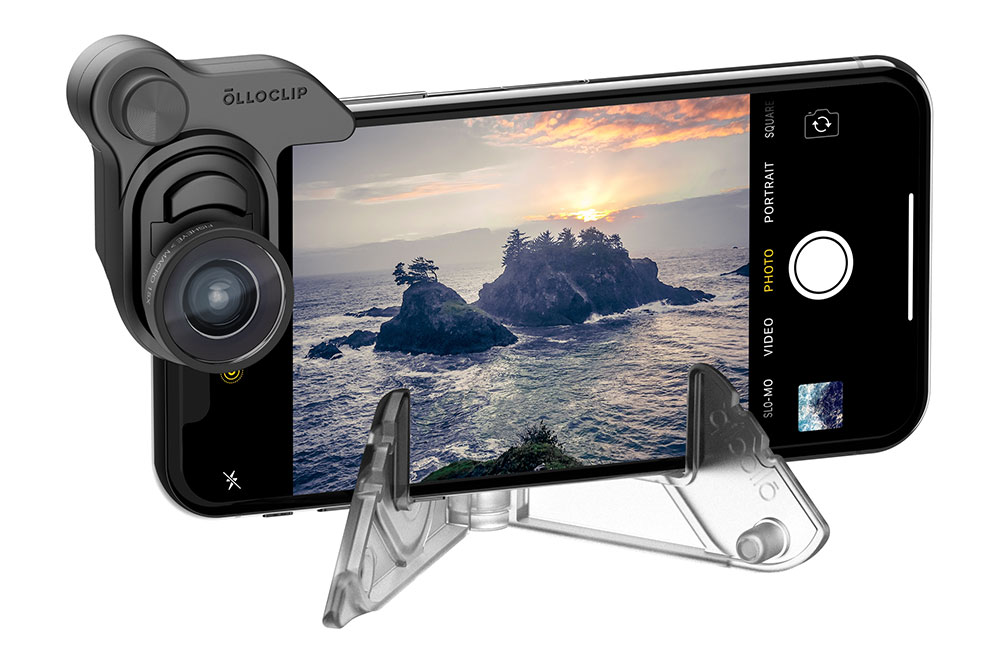 Dalam starter kit-nya yang dijual seharga $100, konsumen akan mendapatkan tiga lensa sekaligus: Super-Wide (120°), Fisheye (180°) dan Macro 15x – Fisheye dan Macro ini dikemas dalam satu unit. Selebihnya, ada empat lensa lain yang bisa dibeli secara terpisah, yakni Ultra-Wide (155°), Telephoto, Macro 14x + 7x, dan Macro 21x.
Perlu dicatat, lensa Olloclip sebelumnya tidak ada yang kompatibel dengan sistem baru ini. Dalam paket penjualannya, Olloclip juga menyertakan sebuah stand mini yang bisa digunakan sebagai tripod. Kalau mau, konsumen juga bisa membeli casing buatan Olloclip seharga $30, yang tentu saja kompatibel dengan sistem lensa clip-on ini.
Sumber: PR Newswire dan The Verge.
Are you sure to continue this transaction?
processing your transaction....