OPPO Bakal Singkap Berbagai Terobosan Teknologi Terbarunya di OPPO INNO DAY 2020
Ada tiga konsep produk inovatif yang bakal diungkap tahun ini
Mengulangi tradisi baru yang dimulai pada akhir 2019 lalu, OPPO tahun ini bakal kembali menggelar acara tahunan OPPO INNO DAY. Kali ini mengusung tema "Leap into the Future", acara bakal berlangsung pada tanggal 17 November 2020 di kota Shenzhen, Tiongkok, tapi tentu juga akan disiarkan secara online pada pukul 15.00-16.30 WIB.
Persis seperti tahun lalu, OPPO sejatinya bakal mengungkap pemikiran dan terobosan terbarunya di acara ini. Event bakal dibuka dengan pidato kunci dari Tony Chen selaku pendiri dan CEO OPPO, serta Levin Liu selaku wakil presiden OPPO dan kepala OPPO Research Institute, tak hanya untuk berbagi pembaruan tentang visi dan filosofi bisnis perusahaan, melainkan juga untuk menyingkap tiga produk konsep.
Tahun lalu, OPPO mengedepankan ide konektivitas cerdas. Tahun ini, konsep tersebut telah diperbarui menjadi "Internet of Experience". OPPO percaya konektivitas cerdas adalah sebuah fondasi, sementara "Internet of Experience" adalah konvergensi hal-hal di luar koneksi internet sederhana yang akan menjadi sebuah masa depan baru. Demikian gambaran yang diberikan OPPO melalui siaran pers resminya.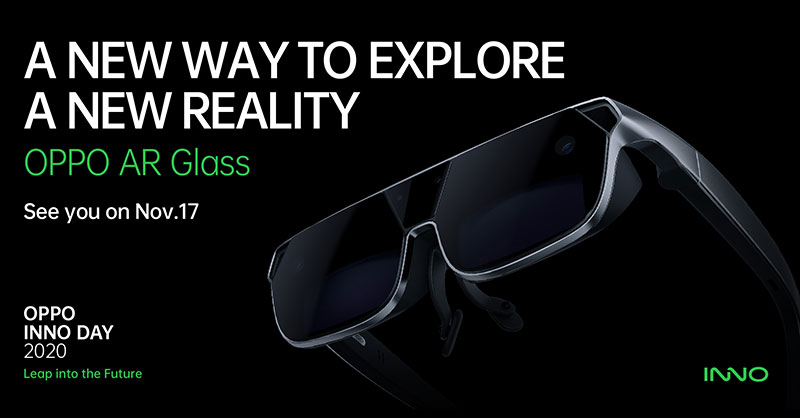 Satu inovasi yang sepertinya bakal menjadi bintang utama di OPPO INNO DAY 2020 adalah OPPO AR Glass. Prototipenya sebenarnya sudah dipamerkan pada acara tahun lalu, akan tetapi kalau berdasarkan banner promosi acaranya, OPPO sepertinya telah menerapkan sederet penyempurnaan sehingga perangkat jadi semakin menyerupai kacamata biasa.
OPPO juga sempat menyinggung sedikit soal pencapaian mereka terkait teknologi flash charging. Kalau boleh menebak, sepertinya kita bakal melihat kelanjutan dari teknologi 125W SuperVOOC flash charge yang pertama kali diperkenalkan pada bulan Juli lalu. Kelanjutan dalam artian sudah ada smartphone yang mengusung teknologi pengisian daya super-cepat tersebut yang siap untuk diproduksi secara massal.
Kalau melihat acara tahun lalu yang juga memamerkan teknologi seperti under-display camera dan router 5G, tentu masih banyak lagi inovasi lain yang bakal OPPO demonstrasikan di OPPO INNO DAY 2020, dan OPPO mengundang semua yang tertarik untuk menyaksikan acaranya secara langsung dengan mengunjungi https://events.oppo.com/en/innoday2020/.
Are you sure to continue this transaction?
processing your transaction....