Reno2 Year of the Mouse Limited Edition Tampil Spesial Sebagai Penutup Kerja Sama OPPO Indonesia dan Disney
Bukan sebatas membundel merchandise eksklusif, tapi mengemas grafir karakter Mickey Mouse yang presisi
Glenn Kaonang - 11 January 2020
Perayaan Imlek tahun ini jatuh pada tanggal 25 Januari 2020, dan berdasarkan penanggalan Tionghoa, tahun 2020 merupakan tahun Tikus Logam. Guna menyambut perayaannya, OPPO Indonesia merilis varian khusus Reno2 Year of the Mouse Limited Edition.
Sesuai temanya, edisi spesial ini mengangkat karakter tikus yang paling terkenal di seantero dunia. Siapa lagi kalau bukan Mickey Mouse, maskot Disney yang pertama kali muncul di tahun 1928, sekaligus karakter kartun pertama yang namanya terpampang di Hollywood Walk of Fame.
Sebagai edisi terbatas, Reno2 Year of the Mouse Limited Edition tampil spesial dengan grafir bergambar Mickey Mouse pada lapisan kaca belakangnya. OPPO bilang bahwa proses grafirnya tidaklah mudah dan membutuhkan waktu yang cukup lama. Di samping ukiran yang presisi, OPPO turut memastikan tampilannya tetap stylish selagi mempertahankan elegansinya.
Perangkat ini merupakan hasil kolaborasi yang ketiga sekaligus terakhir antara OPPO Indonesia dan Disney. Sebelum ini, OPPO sudah lebih dulu meluncurkan Reno2 F Disney Special Bundling menjelang akhir tahun lalu, diikuti oleh A9 2020 Disney Special Bundling pada 9 Januari kemarin.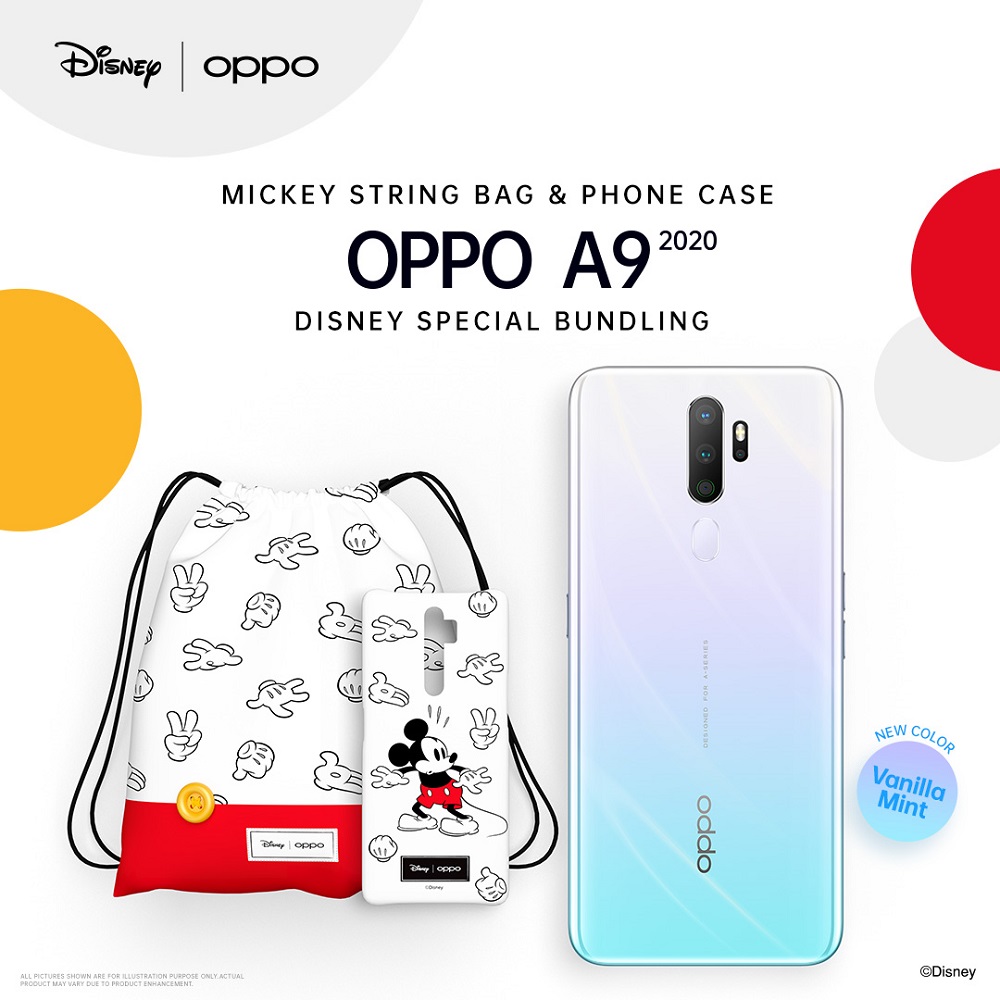 Keduanya sama-sama menyertakan merchandise eksklusif OPPO dan Disney pada paket pembeliannya; Reno2 F Disney Special Bundling dengan Tote Bag dan Tumblr, sedangkan A9 2020 dengan Disney's Mickey Mouse Phone Case dan Drawstring Bag.
Bisa kita lihat bahwa OPPO menerapkan strategi yang berbeda pada proyek kerja sama terakhirnya bersama Disney. Upaya ekstra yang mereka lakukan pada akhirnya menghasilkan perangkat edisi spesial yang unik sekaligus sulit untuk dikembari.
Untuk Reno2 Year of the Mouse Limited Edition, OPPO berencana menerima pemesanannya mulai tanggal 17 Januari mendatang. Harga jualnya masih belum disebutkan, demikian pula rincian paket lengkap yang akan didapat oleh para pembelinya.
Disclosure: Artikel ini adalah advertorial yang didukung oleh OPPO.