OPPO Pamerkan Prototipe Smartphone dengan Layar Tanpa Tepi
Lebih manis di mata sekaligus mampu menyajikan pengalaman visual yang lebih immersive
OPPO punya sejumlah ide inovatif yang siap mereka implementasikan di segmen smartphone dalam waktu dekat. Yang pertama adalah kamera depan di balik layar, yang memungkinkan OPPO untuk menyuguhkan smartphone tanpa bezel, tapi tanpa harus mengandalkan notch ataupun kamera bermekanisme pop-up.
Yang kedua baru saja mereka umumkan, yakni teknologi display bertajuk "Waterfall Screen". Dari kacamata sederhana, kita bisa menganggap Waterfall Screen sebagai layar tanpa tepi, sebab sisi kiri dan kanan panel layarnya memang melebar sampai ke bagian samping ponsel selagi membentuk sudut vertikal 88°.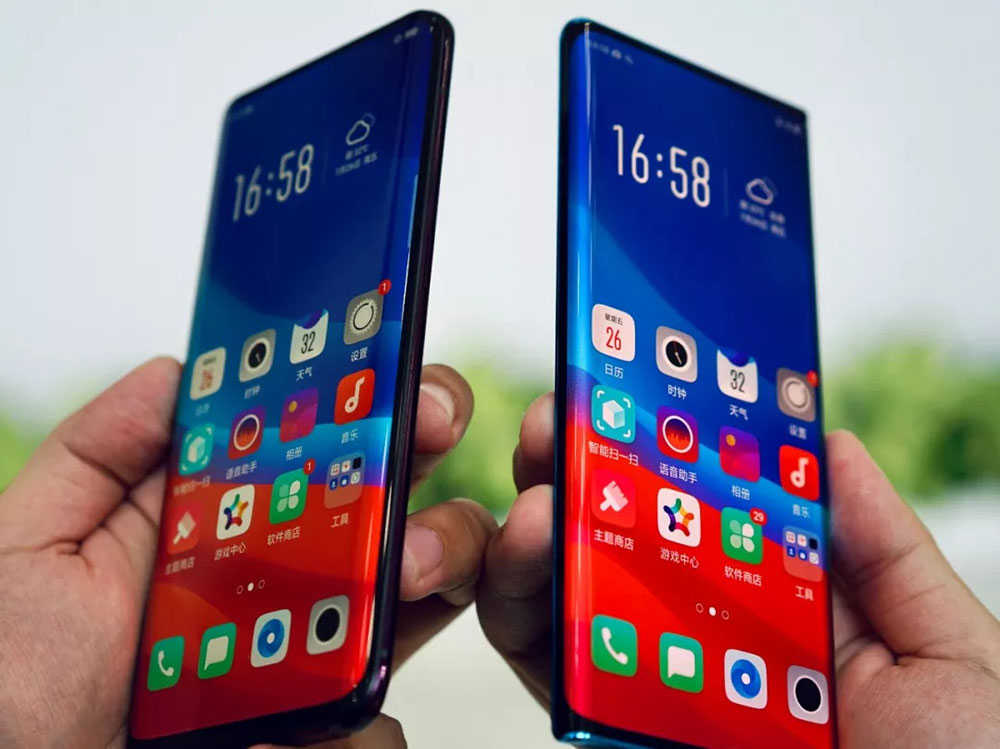 OPPO bilang bahwa ini merupakan kelanjutan dari teknologi Panoramic Arc Screen yang mereka terapkan pada Find X. Jika dibandingkan dengan Find X yang memiliki rasio screen-to-body sebesar 93,8%, ponsel yang mengadopsi Waterfall Screen nantinya bisa mencatatkan rasio screen-to-body sebesar 96,3%. Aspect ratio-nya sendiri tercatat 22,9:9 apabila tepian lengkungannya juga ikut dihitung.
Dari sudut pandang lain, kita sebenarnya juga bisa menganggap Waterfall Screen sebagai versi lebih ekstrem dari layar milik Samsung Galaxy Note 9. Begitu ekstremnya, sampai-sampai Waterfall Screen tidak menyisakan sedikitpun ruang untuk tombol power maupun tombol volume, sedangkan pengguna Note 9 masih bisa menjumpai kedua tombol tersebut di sisi ponselnya masing-masing.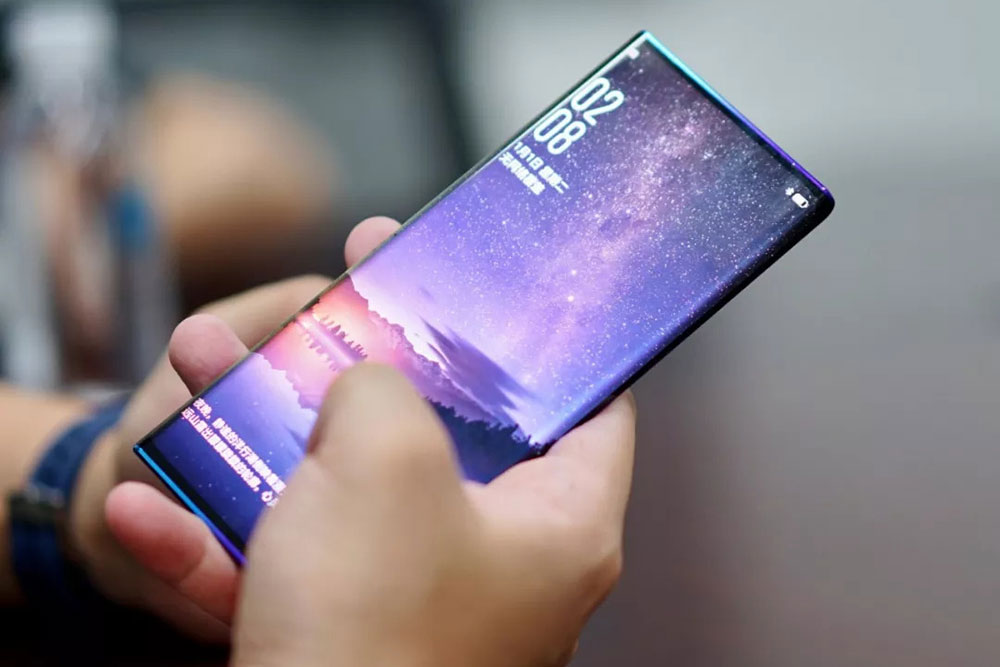 Konsep desain seperti ini pasti memiliki kelebihan dan kekurangan tersendiri. Waterfall Screen diharapkan bisa menyajikan pengalaman visual yang lebih immersive, akan tetapi di saat yang sama OPPO juga harus memikirkan alternatif terhadap hilangnya tombol-tombol pada sisi samping smartphone itu tadi.
OPPO memang tidak menyebut kapan mereka berencana merilis smartphone dengan layar seperti ini. Namun kalau melihat sepak terjang OPPO selama ini, terbukti mereka sempat beberapa kali memamerkan prototipe perangkat berteknologi baru sebagai teaser atas ponsel unggulan barunya.
Sumber: The Verge.
Are you sure to continue this transaction?
processing your transaction....