Oxford Nobatkan Sebuah Emoji Sebagai Word of the Year 2015
? punya nama resmi "Face with Tears of Joy"
Glenn Kaonang - 18 November 2015
Untuk pertama kalinya dalam sejarah, gelar Oxford Dictionaries Word of the Year 2015 jatuh pada sebuah emoji. Bukan kata "emoji" itu sendiri, melainkan sebuah emoji yang memang sangat sering digunakan dalam percakapan sehari-hari, yaitu ?.
Menurut Oxford, nama resmi dari ? adalah "Face with Tears of Joy", atau mungkin dalam Bahasa Indonesia bisa diartikan sebagai "Tangis Kebahagiaan". Tapi kalau menurut versi pribadi, saya lebih suka menyebutnya "ketawa sampai nangis". ?
Dalam sebuah blog post, Oxford menjelaskan alasan di balik pemilihan yang tidak umum ini. Bekerja sama dengan SwiftKey, mereka memantau statistik emoji terpopuler di berbagai negara. ? akhirnya dipilih karena merupakan yang paling sering digunakan secara global.
Di UK saja, emoji konyol ini mencatatkan angka 20 persen dari seluruh emoji yang dipakai dalam percakapan, sedangkan di AS angkanya mencapai 17 persen. Penggunaan kata "emoji" sendiri juga meningkat hingga tiga kali lipat dalam tahun 2015 ini menurut data yang dikumpulkan Oxford Dictionaries Corpus.
Nah, dalam rangka merayakan 'kemenangan' emoji sebagai Oxford Dictionaries Word of the Year 2015, kita pun juga harus ikut menyemarakkan penggunaannya. Tentu saja, kita sudah bisa menyelipkan emoji dalam percakapan menggunakan keyboard bawaan smartphone atau tablet. Akan tetapi deretan aplikasi berikut menawarkan sesuatu yang unik seputar emoji.
Fleksy dan Minuum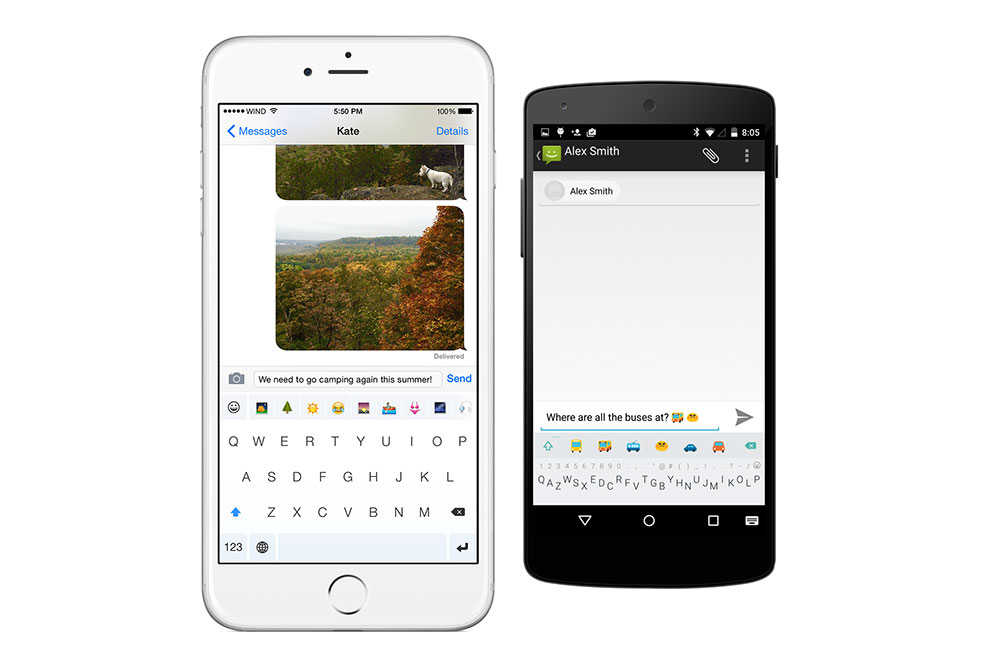 Dari sekian banyak aplikasi keyboard yang tersedia untuk Android dan iOS, Fleksy dan Minuum bisa dibilang yang paling ideal untuk pencinta emoji. Selagi Anda mengetik, kedua aplikasi dapat menampilkan deretan emoji pada autocomplete bar sehingga Anda bisa dengan cepat menyelipkannya ke dalam percakapan.
Star Wars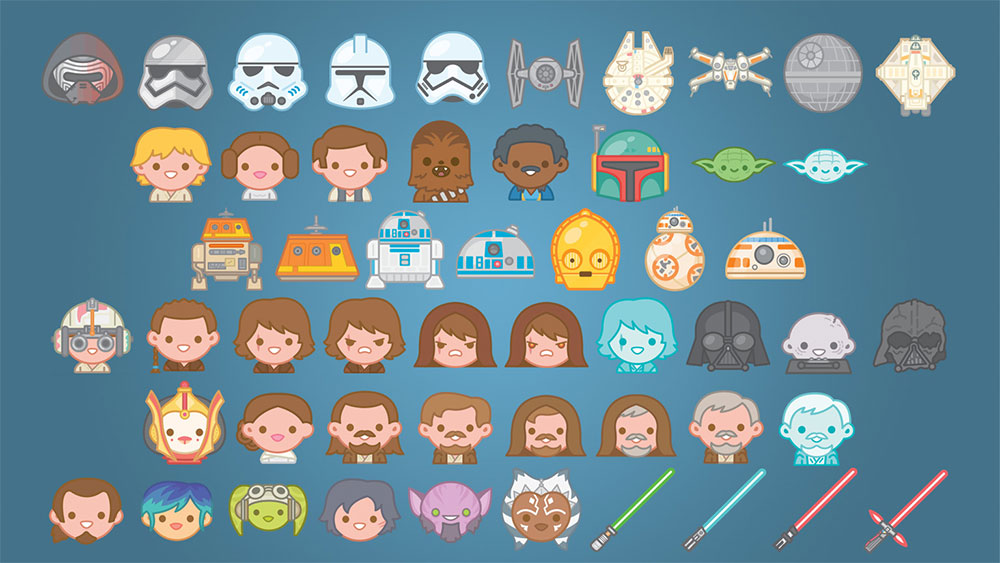 Oke, ini bukan sebuah aplikasi keyboard. Tapi di dalamnya Anda akan menemukan seabrek emoji khusus yang berisikan karakter-karakter dari jagat Star Wars. Mengingat jadwal rilis film terbarunya semakin dekat, sudah saatnya kita berbagi kemeriahan lewat emoji yang dirancang khusus untuknya.
Aplikasi ini tersedia untuk Android maupun iOS. Ukurannya cukup besar karena juga mencakup sejumlah konten menarik seputar Star Wars.
Linkmoji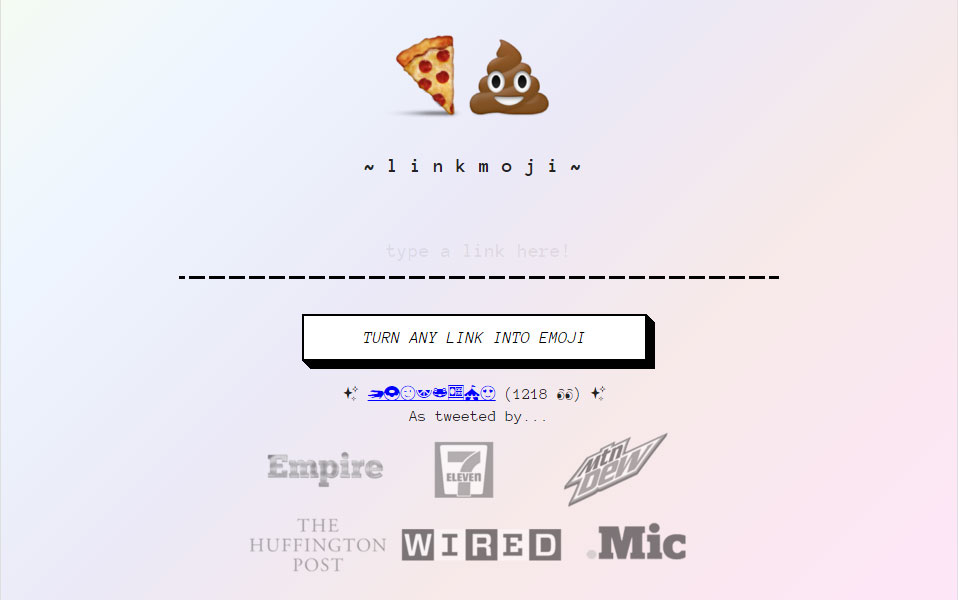 Linkmoji bukanlah sebuah aplikasi, melainkan situs URL shortener macam Goo.gl atau Bit.ly. Ide konyol yang ditawarkan adalah, Anda bisa membagikan link apapun menjadi deretan emoji acak. Contohnya seperti ini: http://????????.??.ws.
Wikemoji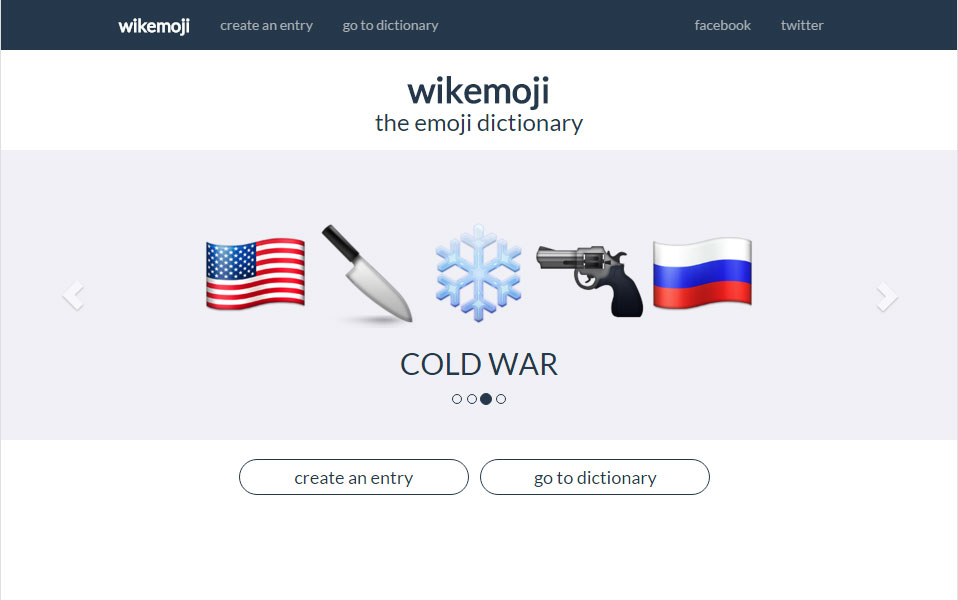 Wikemoji sederhananya merupakan kamus emoji. Di situsnya, Anda bisa menemukan berbagai macam kombinasi emoji yang punya makna tersendiri. Data yang dikumpulkan berasal dari komunitas, yang berarti Anda juga bisa membuat entry versi Anda sendiri.
Bonus: Emoji Keyboard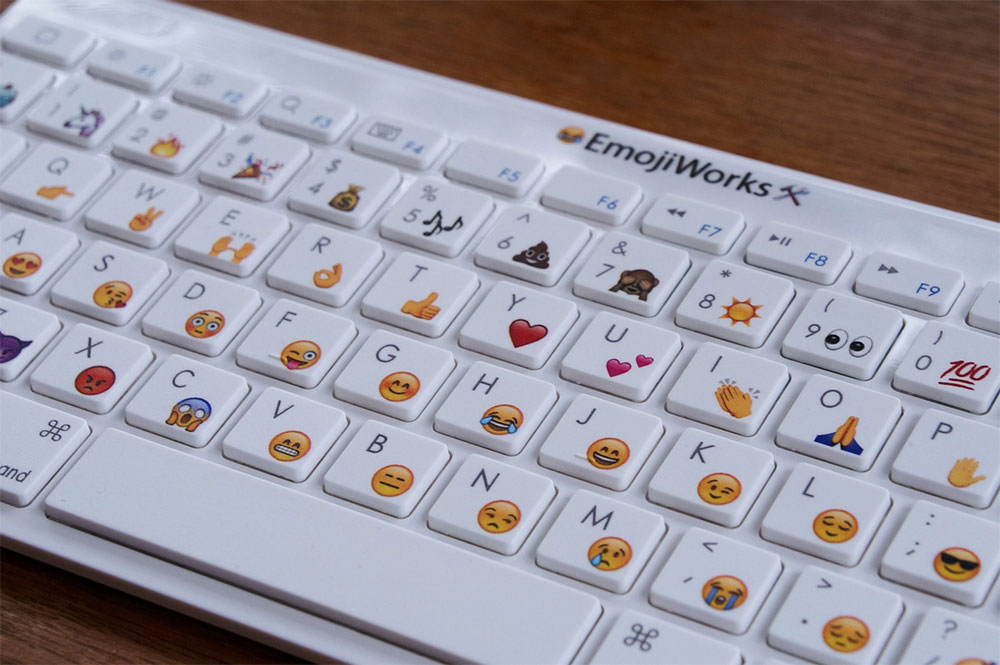 Bukan aplikasi, juga bukan situs, Emoji Keyboard benar-benar merupakan sebuah keyboard fisik yang ditujukan buat pengguna emoji kelas kakap. Layout tombol-tombolnya menyerupai keyboard milik MacBook, hanya saja hampir di setiap tombolnya terdapat satu atau lebih emoji.
Ada tiga varian yang ditawarkan dengan kisaran harga mulai $80 sampai $100, dan ketiganya mengandalkan daya dari dua baterai AAA beserta konektivitas Bluetooth. Pihak pengembangnya mengklaim Emoji Keyboard kompatibel dengan perangkat iOS, Windows maupun OS X – sayang Android tidak tercantum.