Panasonic Pamerkan VR Headset Berwujud Seperti Kacamata Biasa
Display-nya bebas dari efek screen door, tapi viewing angle-nya lebih sempit
VR headset tidak selamanya harus berwujud seperti sekarang. Di CES 2020, Panasonic mendemonstrasikan bahwa VR headset juga bisa lebih menyerupai kacamata biasa ketimbang ski goggles.
Seperti yang bisa kita lihat, bentuk prototipe VR glasses bikinan Panasonic ini mirip kacamata bergaya aviator, lengkap dengan sentuhan desain steampunk yang membuatnya pantas menjadi salah satu properti film Sherlock Holmes. Namun yang Panasonic kejar bukan cuma menyangkut nilai estetika saja, melainkan juga aspek kenyamanan dan fungsionalitas.
Di saat mayoritas VR headset mengandalkan strap yang mengikat kepala, perangkat ini cukup dipakai layaknya kacamata tradisional. Namun yang mungkin menjadi pertanyaan adalah, bagaimana kualitas display-nya? Apakah bentuk yang tidak umum ini bisa berpengaruh buruk pada visual yang ditampilkan?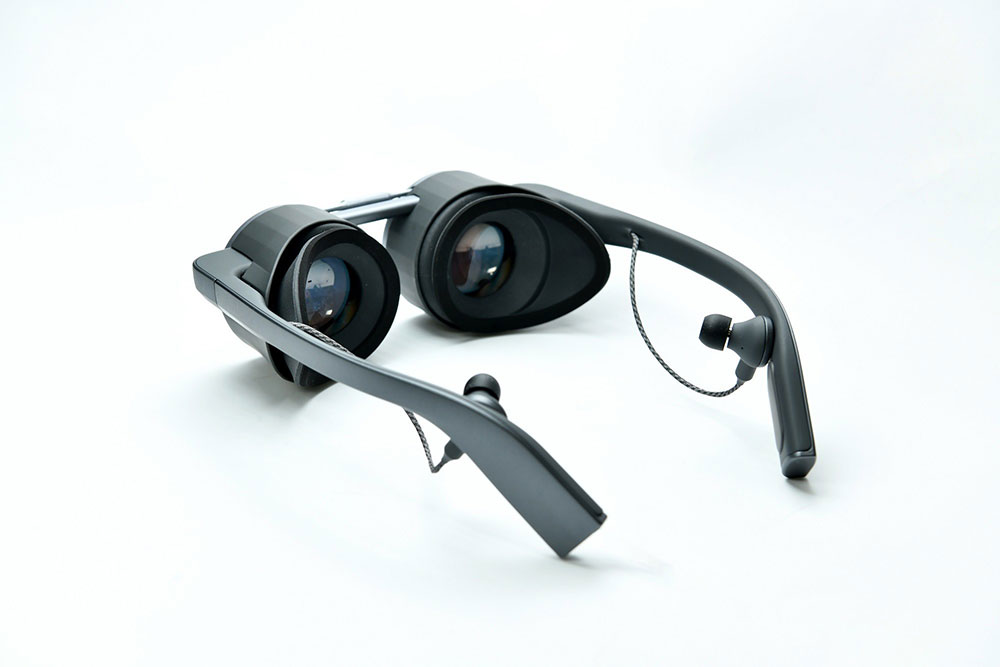 Nyatanya tidak demikian. Perangkat ini mengandalkan panel micro OLED beresolusi UHD (3840 x 2160 pixel) hasil kerja sama antara Panasonic dan Kopin. Berkat resolusi yang amat tinggi, efek screen door yang selama ini umum menjangkiti VR headset pun dapat dieliminasi. Lebih lanjut, display-nya juga siap menampilkan konten dalam format HDR yang kaya warna.
Meski terdengar mengesankan, display-nya bukanlah tanpa kekurangan. The Verge yang sempat mencobanya langsung melaporkan bahwa viewing angle-nya lebih sempit ketimbang VR headset tradisional. Juga belum sempurna adalah distribusi beratnya, sehingga perangkat mudah melorot ke arah hidung.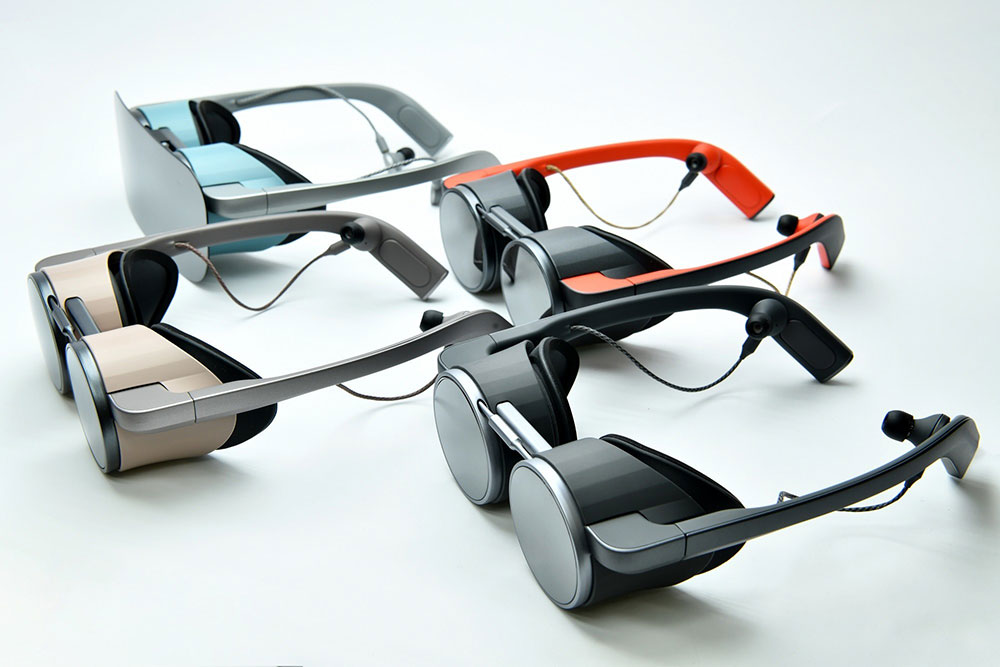 Dalam merancang VR glasses ini, Panasonic tak lupa membubuhkan teknologi unggulan dari sejumlah produknya. Di sektor audio, ada desain akustik yang selama ini diterapkan pada lini earphone Technics. Desain optik yang digunakan pada lini kamera Lumix, tidak ketinggalan juga teknologi signal processing milik TV dan Blu-ray player Panasonic, turut berkontribusi melahirkan perangkat ini.
Pertanyaan yang terakhir, kapan perangkat ini berlanjut ke produksi massal? Panasonic enggan menjawabnya, namun kecil kemungkinan Panasonic bakal memproduksinya sebagai perangkat yang bisa dibeli konsumen umum. Mereka lebih tertarik mengeksplorasi pengaplikasiannya dalam konteks komersial, semisal pada Olimpiade Tokyo di pertengahan tahun nanti.
Are you sure to continue this transaction?
processing your transaction....