Nomor halaman mempunyai manfaat yang sangat banyak. Utamanya untuk mengetahui kuantitas lembar halaman dan menemukan bab tertentu. Cara membuat nomor halaman di Microsoft Word pun sangat mudah, apabila Anda belum menguasainya, artikel ini akan memberi panduan langkah demi langkah.
Buat dokumen baru atau buka dokumen yang sudah Anda tulis. Kemudian klik menu Insert – Page Number dan pilih salah satu posisi yang Anda inginkan. Kita coba yang di atas halaman, maka klik pilihan Top of Page- Plain Number 1.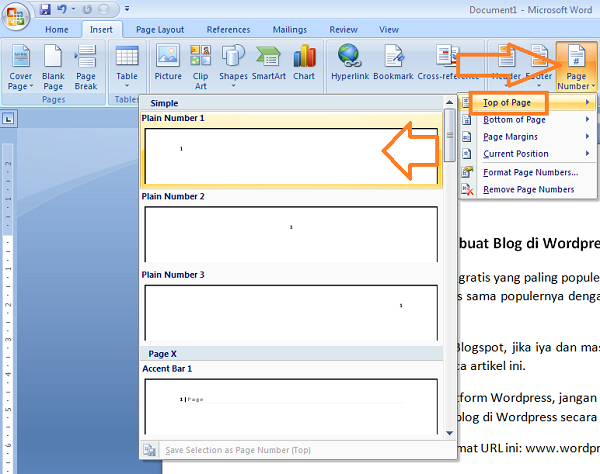 Hasilnya seperti ini, nomor halaman berada di atas.

Info Menarik:Forerunner 920XT Ialah Smartwatch-nya Olahragawan Sejati
Kita coba yang paling umum digunakan, yaitu di bagian kanan bawa halaman. Klik Insert – Page Number- Bottom of Page – Plain Number 3.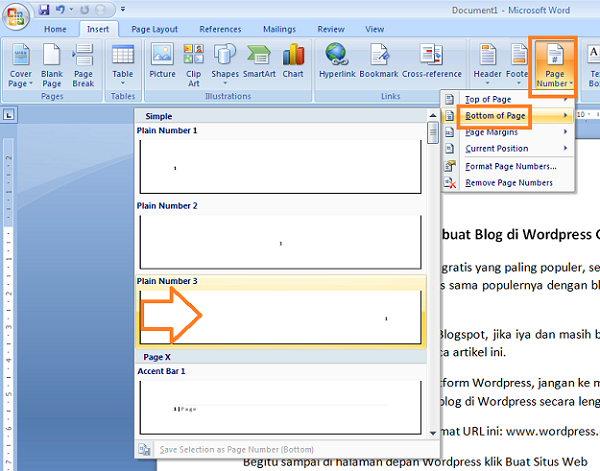 Maka, hasilnya akan seperti ini. Mudah kan?

Membuat Nomor Halaman Romawi atau Format Lainnya
Jika ingin membuat nomor halaman dalam format berbeda, misalnya romawi atau huruf maka klik Insert – Page Number – Format Page Numbers.
Di bagian Number format silahkan pilih format yang Anda inginkan, kemudian klik OK.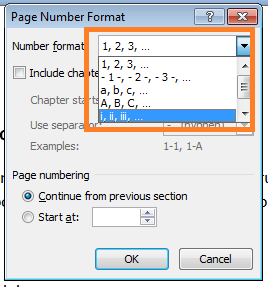 Info Menarik:[Panduan Pemula] Cara Membuat Tabel di Microsoft Word 2007
Atau jika Anda ingin nomor halaman dimulai dari urutan tertentu, misalnya dari angka romawi III bukannya I bisa dengan memilih opsi Page numbering – Start at dan pilih sendiri mau mulai dari nomor berapa. Pilihan yang muncul di panel ini akan tergantung pilihan step di atas.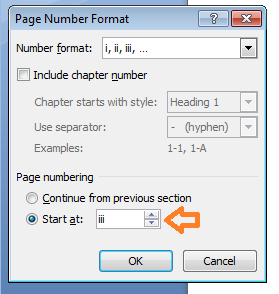 Selesai, itu tadi adalah beberapa opsi yang dapat Anda pergunakan untuk membuat nomor halaman di Microsoft Word 2007. Silahkan dijajal ya.
Sumber gambar header klaikungwon/Shutterstock.
DailySocial.id adalah portal berita startup dan inovasi teknologi. Kamu bisa menjadi member komunitas startup dan inovasi DailySocial.id, mengunduh laporan riset dan statistik seputar teknologi secara cuma-cuma, dan mengikuti berita startup Indonesia dan gadget terbaru.