[Panduan Pemula] Cara Restore iPhone Menggunakan iTunes
Bisa dijadikan jalan terakhir ketika iPhone sudah benar-benar tidak merespon sama sekali
Glenn Kaonang - 11 February 2016
Sesempurna apapun Apple merancang iOS, ada kalanya pengguna iPhone mengalami kendala software. Masing-masing kendala tentunya punya solusi tersendiri, tapi kalau sudah menumpuk, cara yang paling ampuh mungkin adalah menghapus isinya sampai bersih, atau me-restore-nya ke keadaan semula.
Kalau kendala software-nya tidak berat, sebenarnya ada cara lain yang lebih mudah yang tidak membutuhkan iTunes sama sekali. Akan tetapi kalau iPhone benar-benar tidak merespon atau terjebak di layar bertuliskan "Connect to iTunes", jalan terbaiknya adalah me-restore perangkat menggunakan iTunes.
Berikut ini akan saya jelaskan cara restore iPhone menggunakan iTunes. Sekedar informasi, cara ini juga berlaku untuk perangkat iPad maupun iPod Touch.
Langkah yang pertama adalah menonaktifkan fitur Find My iPhone terlebih dulu. Kalau fitur ini belum dimatikan, proses restore tidak akan bisa dilanjutkan.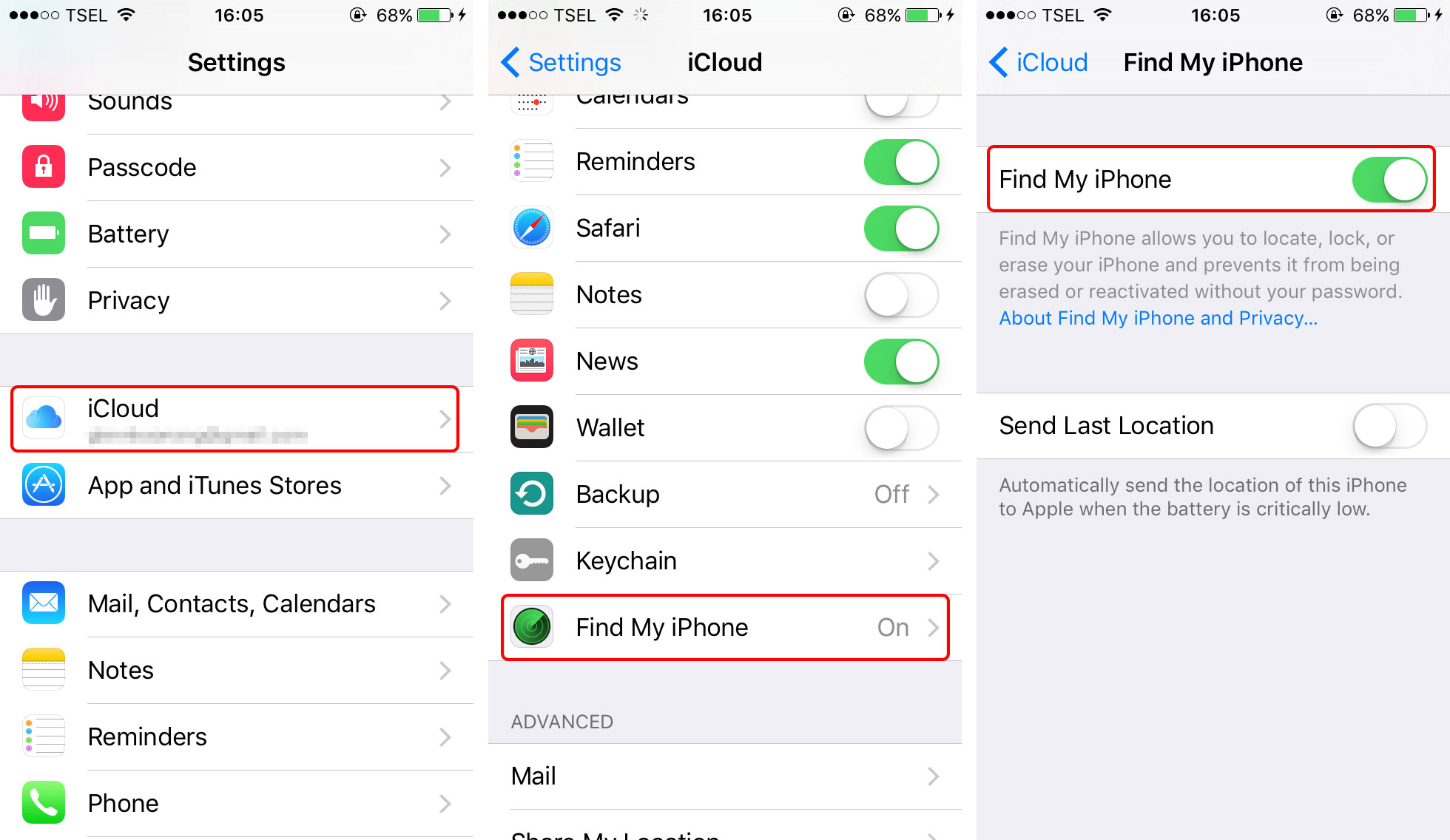 Untuk menonaktifkannya, Anda bisa masuk ke aplikasi Settings, pilih iCloud, lalu Find My iPhone. Geser tuasnya dan masukkan kata sandi Apple ID Anda.
Selanjutnya, sambungkan iPhone dengan komputer atau laptop, lalu jalankan iTunes. Pastikan iTunes Anda merupakan versi yang terbaru supaya proses restore bisa berjalan tanpa masalah.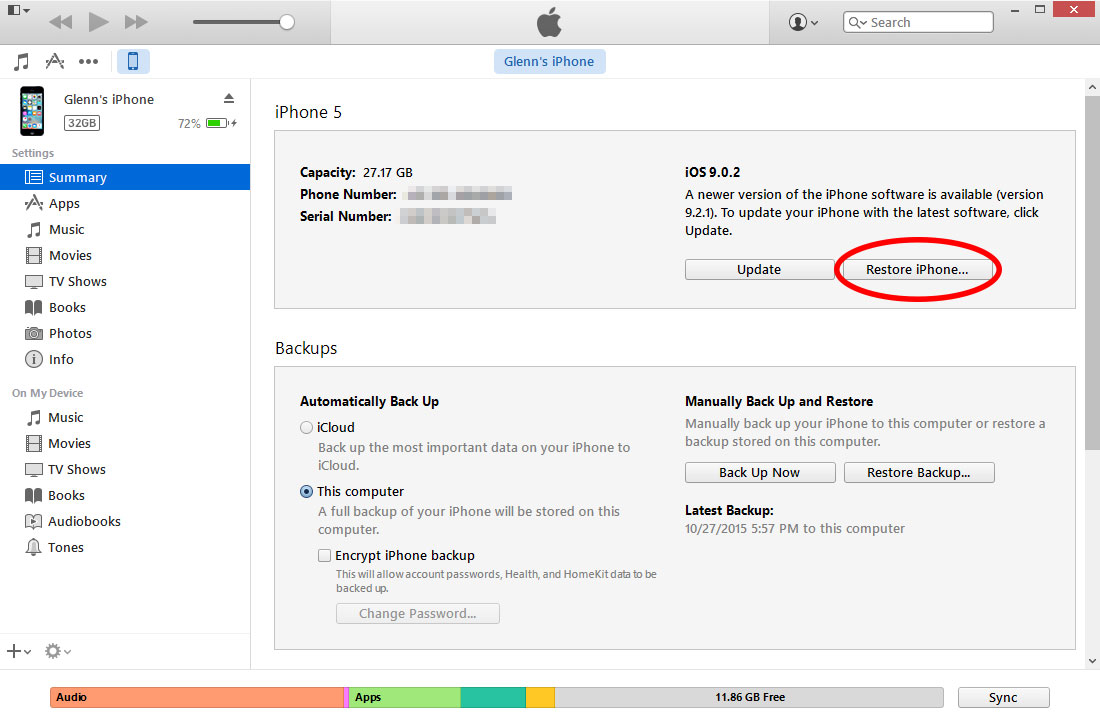 Klik tombol "Restore iPhone…", maka akan muncul jendela baru yang menanyakan apakah Anda hendak membuat backup data terlebih dulu. Kalau belum, sangat disarankan Anda melakukannya supaya tidak kehilangan data-data penting.
Selesai backup, akan muncul jendela konfirmasi berikutnya. Klik "Restore" – atau bisa juga "Restore and update" kalau versi iOS Anda bukan yang terbaru – dan tunggu sampai prosesnya selesai.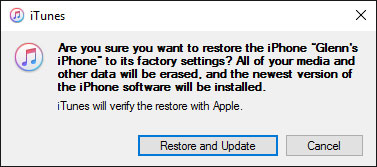 Perlu dicatat, selama proses restore berlangsung, iTunes akan melakukan verifikasi dengan server sekaligus mengunduh iOS versi terbaru untuk di-install menuju perangkat Anda. Jadi pastikan komputer atau laptop yang Anda gunakan telah tersambung dengan internet.
Demikian panduan cara restore iPhone menggunakan iTunes. Cara ini bisa dijadikan jalan terakhir apabila iPhone benar-benar sudah tidak merespon sama sekali. Apabila masih ada pertanyaan seputar tips perangkat iOS, silakan sampaikan di kolom komentar ya.
Gambar header: iPhone 6 via Shutterstock.