Pebble Perkenalkan Smartwatch Pebble Time Steel dan Berikan Detail Soal Aksesori Smartstrap
Kiprah Pebble di Kickstarter memang fenomenal. Kampanye crowdfundingPebble Time belum selesai – dana yang dikumpulkan sudah sangat jauh melebihi targetnya – mereka kini memperkenalkan produk yang lebih baru lagi. Oke, tidak benar-benar baru memang, namun yang pasti Pebble Time Steel ini merupakan versi yang lebih elegan ketimbang Pebble Time standar.
Semua fitur yang dimiliki oleh Pebble Time standar ada di sini, namun telah dikemas dalam bodi berbahan stainless steel yang terkesan premium. Bodi Pebble Time Steel juga lebih tebal 1 mm ketimbang versi standarnya. Positifnya, daya tahan baterainya meningkat menjadi 10 hari – Pebble Time standar hanya 7 hari.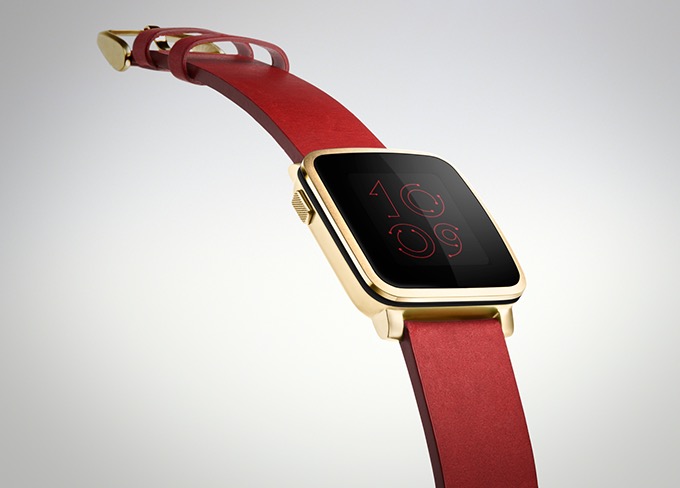 Layar e-paper yang digunakan masih sama, dengan resolusi yang sama pula. Namun kali ini layar Pebble Time Steel telah didesain dengan menerapkan teknologi laminated display, dimana tidak ada celah antara panel display dengan kaca Gorilla Glass di atasnya – mirip seperti yang Apple lakukan dengan iPad Air 2.
Info menarik: Ini Dia Smartwatch Paling Minimalis Dengan Baterai Terawet
Sama seperti versi standarnya, Pebble Time Steel juga dilengkapi dengan sebuah port aksesori pintar, dan kali ini tim pengembangnya telah memberikan informasi lebih mendetail mengenainya.
Ke depannya, baik Pebble Time maupun Pebble Time Steel akan ditemani oleh aksesori bernama Smartstrap. Konsepnya sederhana: strap milik kedua versi Pebble Time dapat mengemas komponen elektronik dan sensor untuk mengaktifkan berbagai fungsi.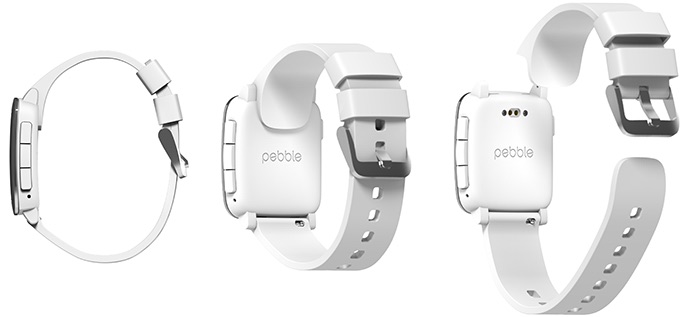 Apa saja? Penanda lokasi berbasis GPS, monitor laju jantung, NFC, pasokan daya baterai ekstra, ada banyak kemungkinan yang bisa dilakukan, dan tim Pebble membuka peluang bagi pihak pengembang hardware lainnya untuk memamerkan Smartstrap inovatif buatannya.
Kehadiran Smartstrap ini didasari atas alasan tim Pebble untuk menciptakan sebuah smartwatch sesederhana mungkin, namun disertai dengan fungsionalitas yang komplet yang bebas dipilih oleh penggunanya.
Info menarik: Swatch Touch Zero One Adalah Smartwatch bagi Para Pencinta Voli Pantai
Kembali ke Pebble Time Steel, ada tiga warna bodi yang ditawarkan untuknya: Gunmetal Black, Silver Stainless dan Gold. Masing-masing varian akan didampingi oleh dua strap – kulit dan stainless steel – dengan warna yang senada.
Pledge paling rendah untuk Pebble Time Steel saat ini adalah $250 (Rp 3,25 juta). Harga ritelnya akan naik menjadi $299 (Rp 3,9 juta) – $100 lebih mahal ketimbang Pebble Time versi standar – saat masa kampanyenya di Kickstarter berakhir pada tanggal 28 Maret nanti.
Sumber: Kickstarter via The Verge.
Are you sure to continue this transaction?
processing your transaction....