Game
Peluncuran Red Dead Redemption 2 Kembali Ditunda
Kabar baiknya, Rockstar akhirnya mengumumkan tanggal pasti perilisan game.
Untuk memahami hebohnya sensasi yang bisa ditimbulkan oleh Rockstar Games, lihat saja Red Dead Redemption 2. Permainan action-adventure baru itu diumumkan hampir dua tahun lalu, dan meski belum dirilis, ia setidaknya masuk dalam daftar nominasi 'permainan paling dinanti' di ajang penghargaan The Game Awards 2016 dan 2017, serta Golden Joystick Awards 2017.
Permainan ini memang sangat ditunggu-tunggu, tapi kemunculanya di dua The Game Awards berturut-turut disebabkan oleh hal yang kurang menyenangkan: penundaan. Awalnya, developer punya rencana untuk melepas Red Dead Redemption 2 di 'musim gugur 2017'. Namun sebelum momen itu tiba, Rockstar memutuskan buat mengundur peluncuran game ke musim semi 2018.
Berdasarkan informasi tersebut, kita bisa memperkirakan bahwa jendela perilisan Red Dead Redemption 2 berada antara minggu ketiga bulan Maret sampai minggu ketiga Juni 2018. Saat itu, developer tidak memerikan banyak alasan, hanya bilang baru akan melepasnya ketika permainan betul-betul rampung demi 'memberikan pengalaman terbaik bagi gamer'. Detail lebih lanjut mengenai RDR2 sendiri diungkap lewat trailer kedua yang dipublikasikan empat bulan silam.
Tapi sepertinya Rockstar Games membutuhkan waktu sedikit lebih panjang lagi dari perkiraan mereka. Melalui Rockstar Newswire, publisher akhirnya mengumumkan tanggal pasti peluncuran Red Dead Redemption di PlayStation 4 dan Xbox One.
"Dengan gembira, kami mengabarkan bahwa waktu perilisan Red Dead Redemption 2 jatuh pada tanggal 26 Oktober 2018," tulis developer. "Kami meminta maaf bagi Anda yang kecewa pada penundaan ini. Terlepas dari harapan kami untuk meluncurkan permainan lebih cepat, ternyata kami butuh waktu lebih banyak buat memolesnya."
Rockstar meneruskan, "Kami sangat berterima kasih untuk segala kesabaran Anda dan berharap saat Anda memainkan game ini nanti, Anda akan setuju penantian tersebut betul-betul terbayarkan. Untuk sementara waktu, silakan cek sejumlah screenshot baru Red Dead Redemption. Dalam beberapa minggu lagi, kami akan segera menyingkap sejumlah informasi baru."
Ada enam screenshot anyar yang Rockstar pamerkan. Berbeda dari sebelumnya, gambar-gambar ini lebih difokuskan pada karakter dan aspek action permainan. Seluruh screenshot bisa Anda lihat di bawah (plus pada header), dan sebagai alternatifnya, versi full-HD-nya bisa Anda unduh langsung di situs Rockstar.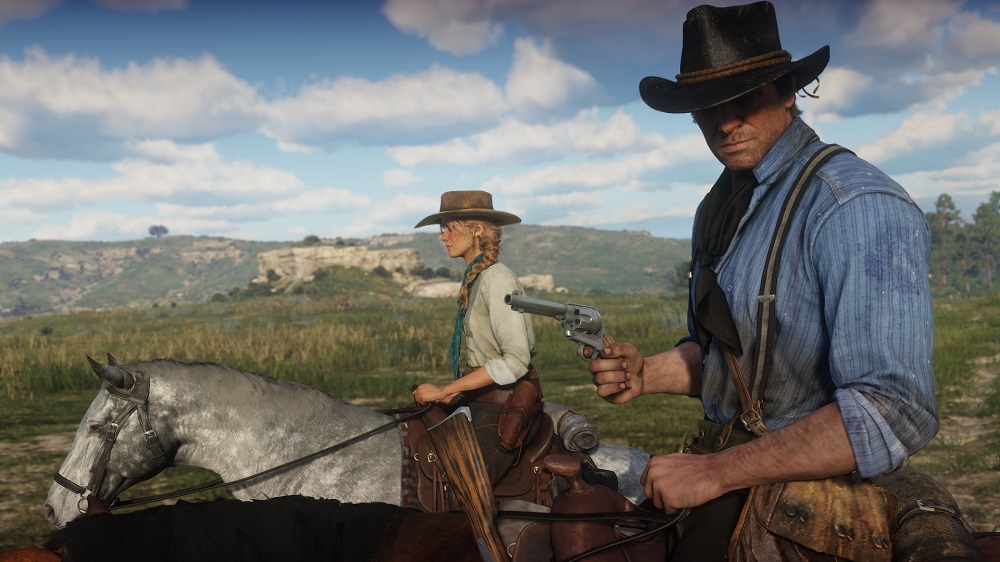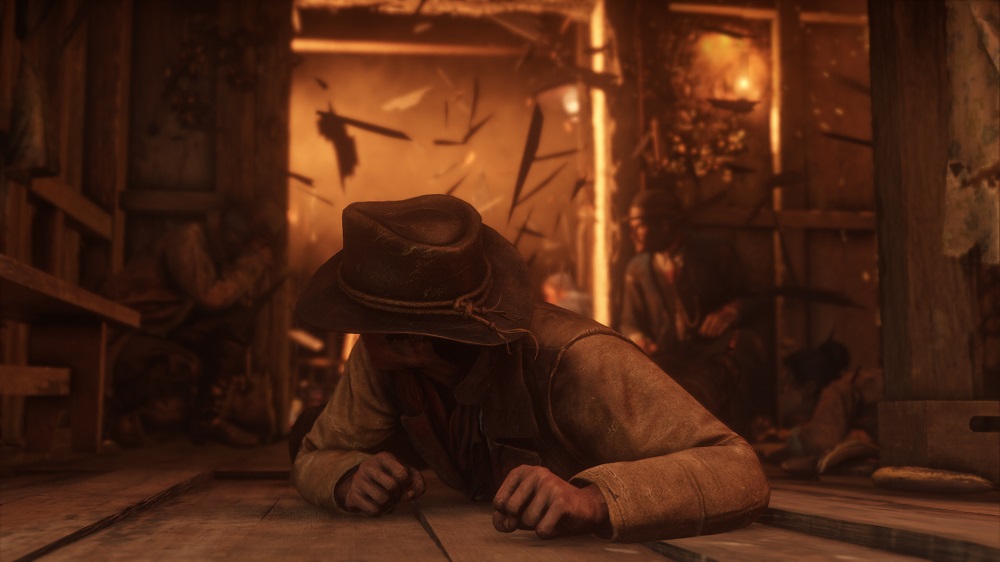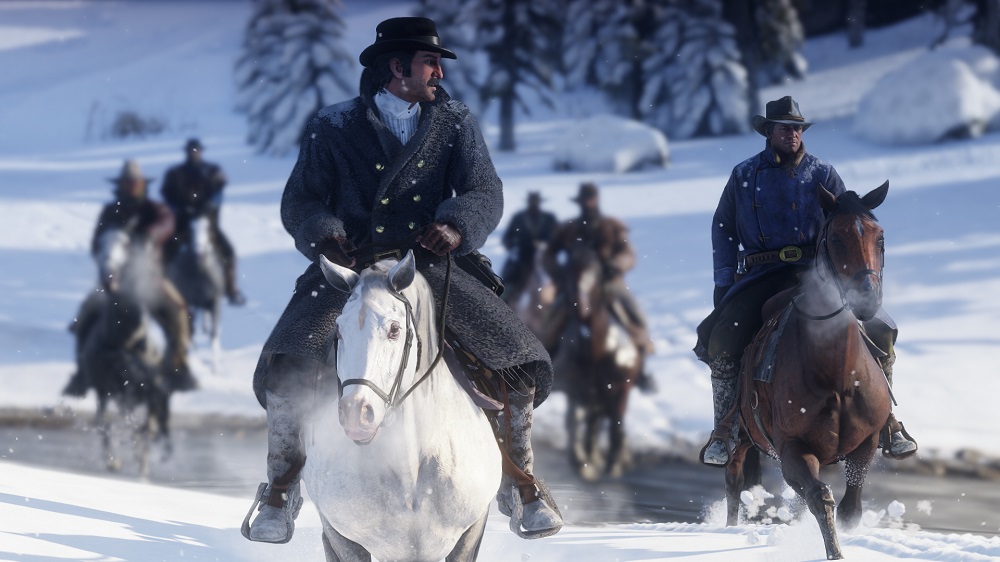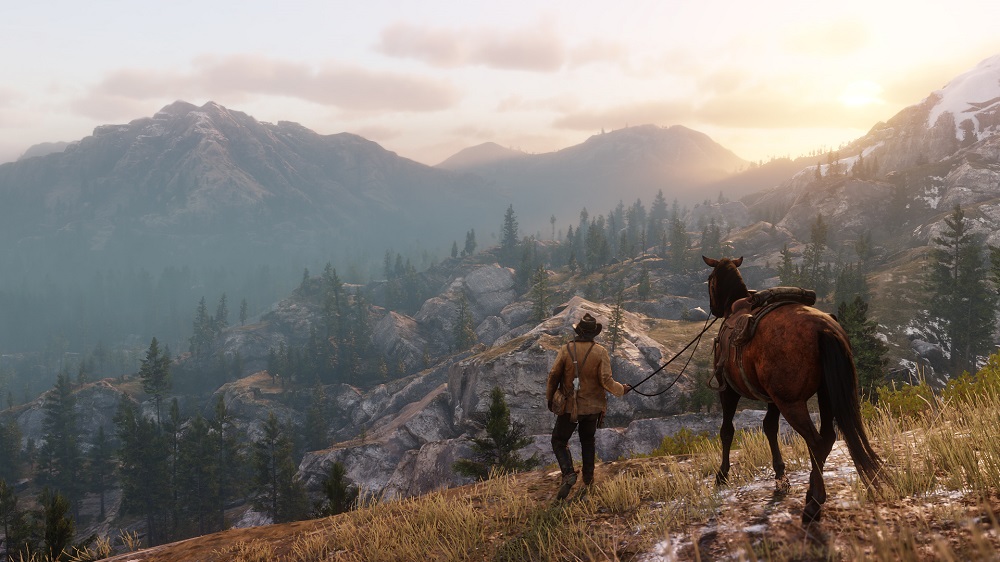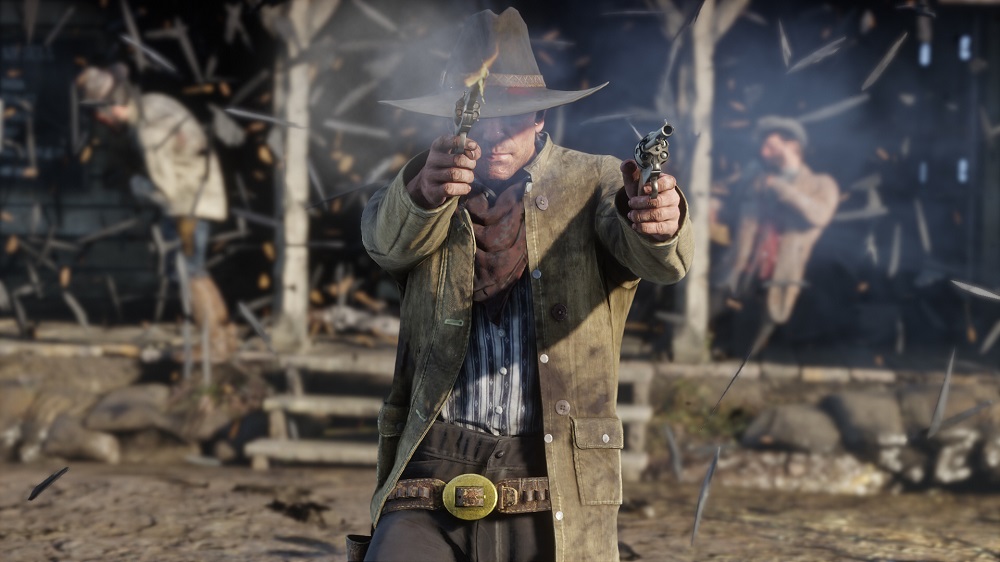 Sampai saat artikel ini ditulis, Rockstar masih belum mengonfirmasi eksistensi dari versi PC dari Red Dead Redemption 2. Walaupun begitu, beberapa bulan lalu saya sempat membaca pengakuan presiden Take-Two (perusahaan induk Rockstar) Karl Slatoff yang menyatakan bahwa PC merupakan segmen pasar sangat penting bagi perusahaan.
Are you sure to continue this transaction?
processing your transaction....