Game
Permainan Lightsaber Escape Ubah Smartphone Anda Jadi Lightsaber
Walaupun sangat singat, fans Star Wars dipersilakan melatih kemampuan mereka menggunakan senjata khas para Jedi Knight.
Lightsaber mungkin bukanlah senjata fiksi berbasis energi murni pertama, namun merupakan yang terpopuler. Star Wars tidak akan lengkap tanpa 'senjata elegan untuk zaman beradab' tersebut, dan ia hampir selalu muncul di berbagai medium hiburan franchise sci-fi milik Disney itu. Begitu populernya lightsaber, harga mainan replikanya kadang ditawarkan di harga tinggi. Tapi Google punya alternatif canggih dan murah.
Anda masih ingat pengumuman kolaborasi Google dan Disney untuk mempromosikan penayangan The Force Awakens? Sesuai janji mereka, pengalaman Star Wars tak cuma diterapkan pada tampilan layanan serta app Google. Ia pun turut diaplikasikan ke fungsi hiburan. Google belum lama merilis sebuah permainan kecil berjudul Lightsaber Escape, dan dengannya, Anda bisa menguji kemahiran dalam menggunakan lightsaber.
Game bertema pertempuran lightsaber bukanlah hal baru, namun keunikan Lightsaber Escape terletak pada penyajiannya. Permainan tidak menuntut proses instalasi, murni berbasis browser. Kita tidak perlu repot-repot menyiapkan perferal input khusus, karena Lightsaber Escape memanfaatkan smartphone sebagai gagang pedang laser. Penasaran ingin mencoba? Ikuti langkah-langkah sederhana di bawah ini.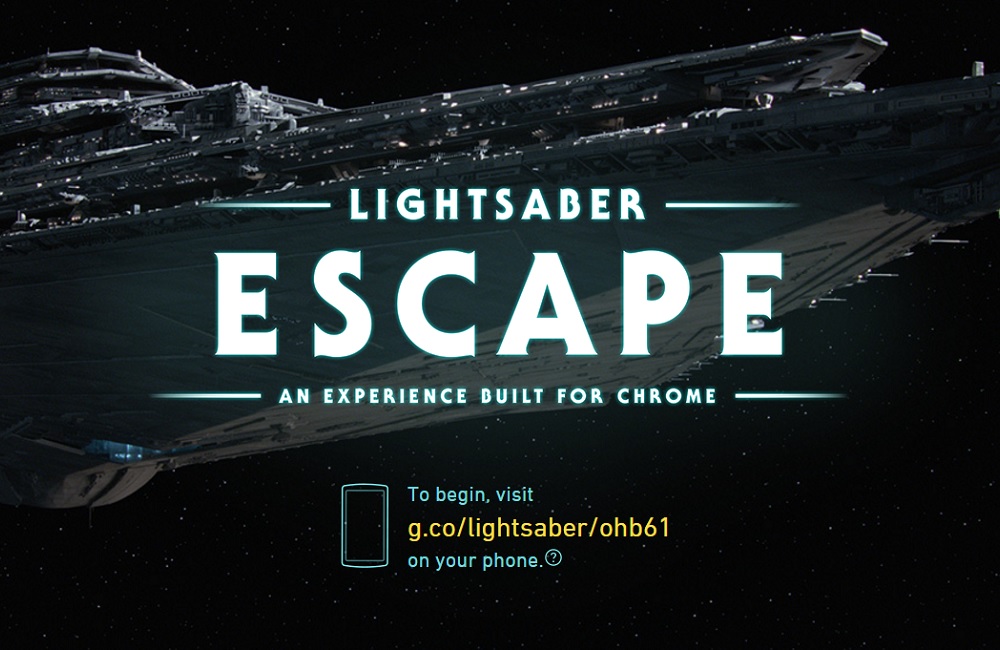 Sekali lagi, game mengubah peran smartphone jadi lightsaber. Jadi saya sarankan sebaiknya Anda tidak memakai tablet atau device apapun yang mempunyai layar enam-inci ke atas - karena tidak nyaman dan resiko terlepas dari genggaman lebih tinggi. Sudah pilih 'lightsaber' Anda? Tinggal kunjungi link Lightsaber.WithGoogle.com. Website akan loading sejenak, lalu segera muncul panduan singkat.
Sesuai perintah yang tertera, buka app Google Chrome di handset, dan masukkan link. Misalnya 'g.co/lightsaber/t9ncp' tanpa tanda kutip. Selanjutnya, smartphone dan browser desktop akan melakukan proses sinkronisasi. Langkah kedua ialah proses kalibrasi: posisikan device secara tegak dan tekan tombol initiate. Saya merekomendasikan agar handset berada di jarak nyaman - tidak terlalu jauh dari monitor, tapi cukup leluasa bagi tangan Anda untuk mengayun.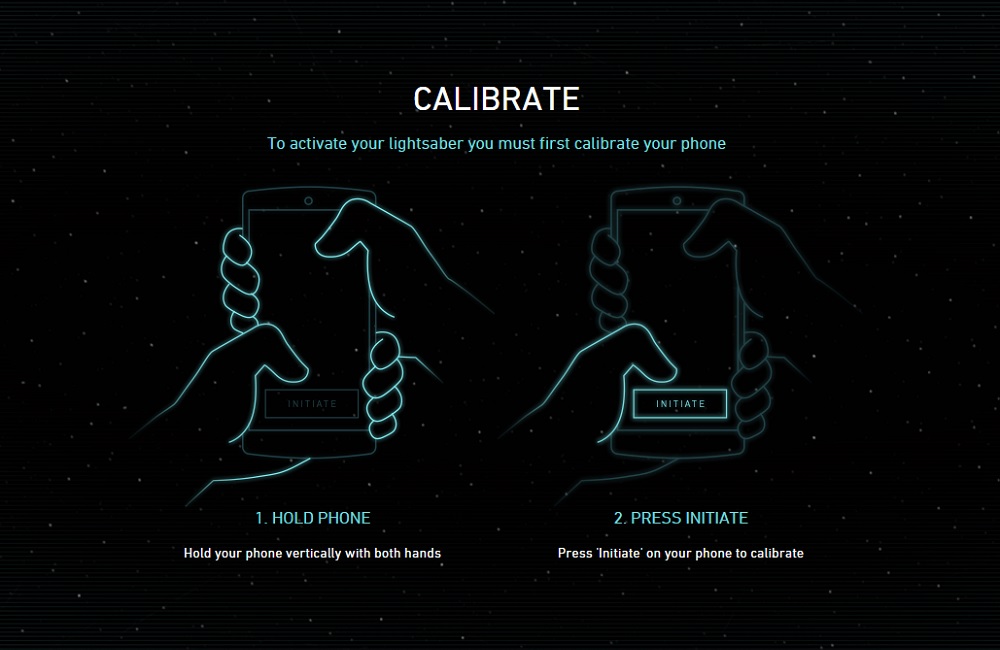 Permainan akan dimulai saat Anda mengaktifkan tombol lightsaber dari smartphone. Pada dasarnya, Lightsaber Escape mengusung formula arcade train shooting ala Time Crisis. Namun bukannya menggunakan pistol, Anda harus memantulkan tembakan blaster para Stormtrooper. Game dapat diselesaikan dalam hitungan menit, dan sayangnya, tidak ada duel lightsaber di momen klimaks permainan.
Meskipun demikian, saya sangat menyukai detail yang Google bubuhkan: saat Anda mengayunkan smartphone, perangkat turut mengeluarkan suara dengungan khas lightsaber. Luar biasa.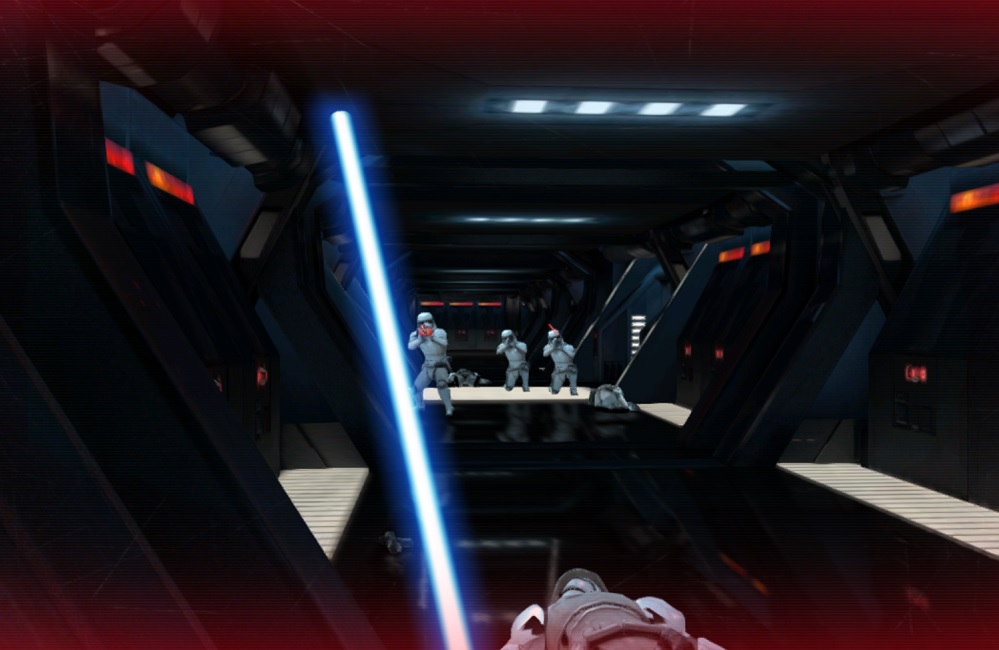 Are you sure to continue this transaction?
processing your transaction....